Xàbia will be one of ten municipalities in Valencian region that will use drones for beach surveillance
The drone will be used to help reduce the number of drownings in the water of the Valencian coast.
Tuesday 3rd August 2021 – CARLOS LÓPEZ with Mike Smith
---
The surveillance of beaches of Xàbia will be strengthened by the use of a drone that the Generalitat Valenciana has hired in a pilot program that was presented this Tuesday in Xàbia to try to reduce the number of drownings on the beaches of the Comunidad Valenciana, which numbered 60 during last year.
There are ten municipalities in which the regional government will launch this service, which complement the operation that these towns have already contracted for the surveillance and lifeguard service on their beaches. They are Dénia, Xàbia, Benidorm, Guardamar del Segur, Alboraya, Gandia, Cullera, Burriana, Oropesa and Peñíscola.
The regional government presented this operation in a ceremony at the Parador de Turismo de Jávea, which has been chaired by the president, Ximo Puig, the Minister of Justice, Gabriela Bravo, and the regional secretary for Emergencies, José María Ángel, and attended by the mayor of Xàbia, José Chulvi and that of Dénia, Vicent Grimalt, as well as the head of the Xàbia Police, José Antonio Monfort, and those responsible for the local police in some of the towns that will benefit from this service.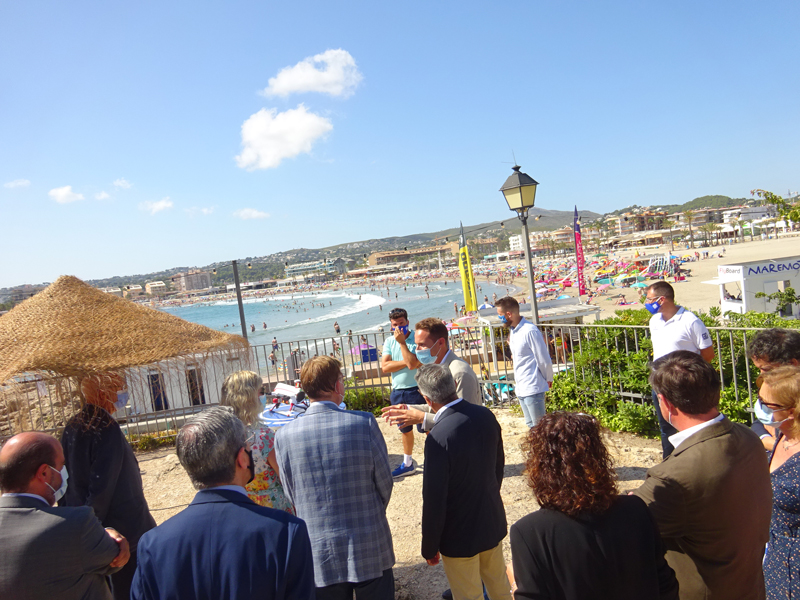 During the presentation, the regional secretary explained that 23 people have died from drowning on the Valencian coast as of July 31 ,and stressed that this drone will allow "multiplying efforts to save lives and avoid drownings".
After the formal presentation, all participated in a drill on the Arenal beach where the drone was used in perfect coordination with the Xàbia Red Cross team, and the Xàbia Local Police jet ski.
The drone can drop a life jacket while it reaches the point where the first emergency service is located.
---

---