Xàbia receives award for meeting challenge of glass recycling
The initiative rewards the efforts of the local hospitality industry and the local council for their commitment to recycling glass and the fight against climate change.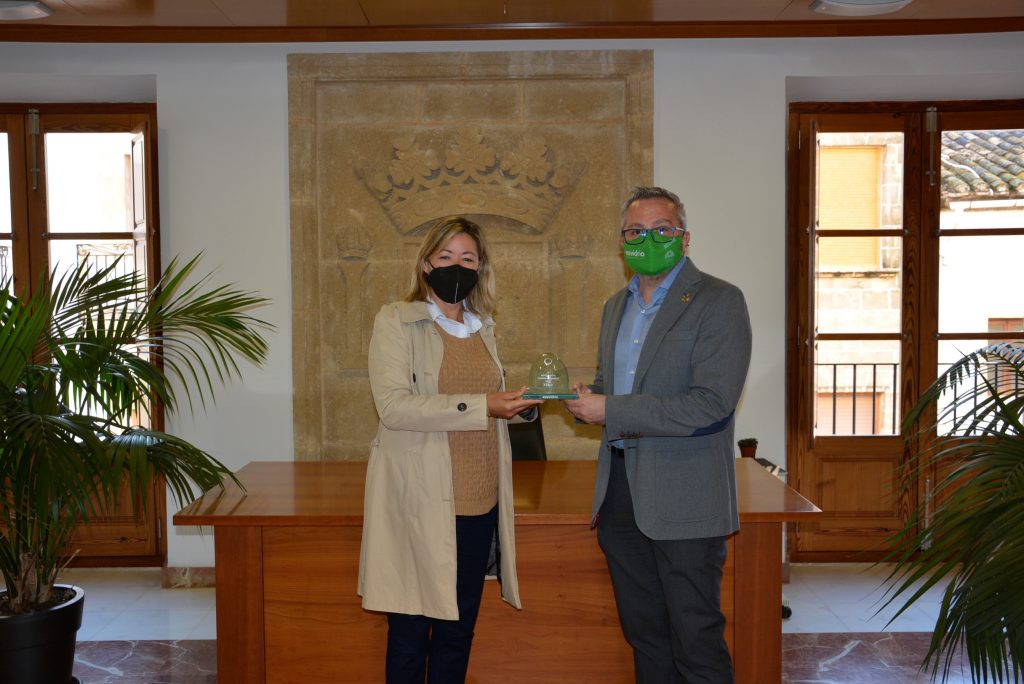 Friday 12th November 2021 – PRESS RELEASE with Mike Smith
---
Xàbia Council has received the Green Igloo award granted by Ecovidrio to the municipalities that have been involved in the selective collection of glass containers during the summer.
A statement from the non-profit organisation explained that a total of 196 restaurants, bars and beach bars in Xàbia that have participated in the "green flags" campaign launched by Ecovidrio in tourist municipalities with the aim of increasing the levels of selective collection of glass containers and mobilize the hospitality sector for sustainability during the months of greatest tourist pressure.
During the two months of the initiative – July and August – 482,613 kg of glass containers were deposited in the recycling containers across the town, which resulted in Xàbia being awarded the 'Green Igloo' for its commitment to the environment and glass recycling.
The award ceremony was attended by the councillor Kika Mata (Services) and the area manager, for Ecovidrio Roberto Fuentes.
During the Green Flags campaign, Ecovidrio work in collaboration with local authorities to provide more than 200 containers in the participating municipalities and distributed 345 further smaller containers that were adapted to the needs of hospitality professionals. With a team deployed throughout the area, the entity toured the hospitality establishments to inform about the campaign and encourage participation.
With regards to Xàbia,up to 1,469,854 kg of glass container waste was collected in Xàbia, which represents some 52.5 kg per resident. With more than 240 containers in the town, there is currently one igloo for every 116 residents.
---
Related Link
---