Xàbia puts the public transport service to the coves of Portitxol and Granadella out to tender
The local council anticipates a 20% discount on the ticket (which will have a maximum price of 3 euros) for residents of the municipality.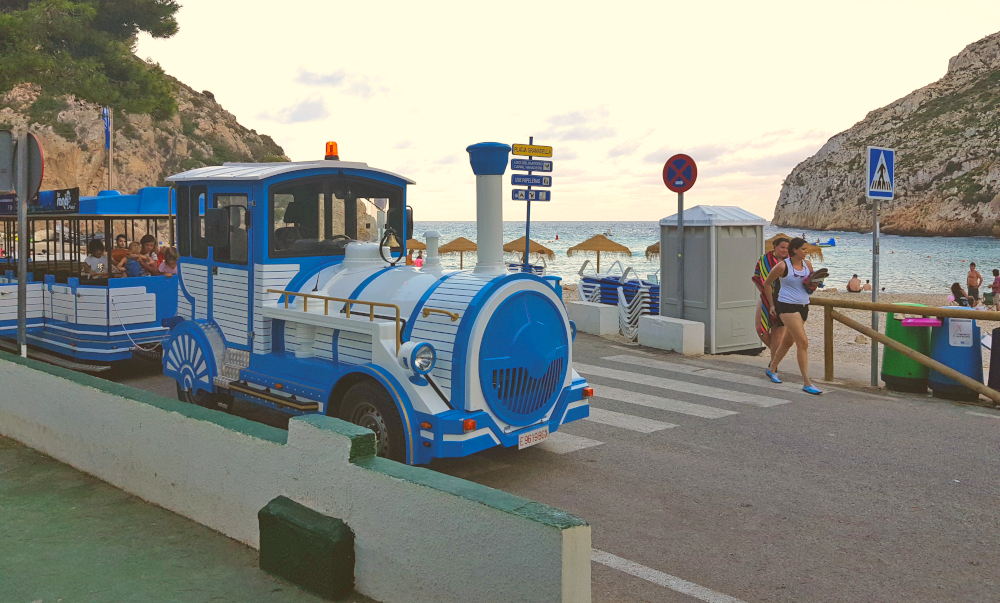 Wednesday 8th February 2023
Mike Smith
Xàbia Council has put out to tender the public transport service aimed at reducing the amount of vehicles using the municipality's iconic coves during the summer. For Portitxol, it is planned that a minibus route would leave from Calle Trípoli and for Granadella, the tourist train which operated before the pandemic would return with a starting point in the La Guardia Park urbanization.
The tender details that companies which bid for this contract must pay a fee for the concession to the local council – starting at 5,000 euros per year- after which it will manage the collection of the fees from the users for taking them to the coves. The specifications detail that the maximum price will be 3 euros per ticket, a general rate to which a 20% discount will be applied to all residents in Xàbia and groups such as children under 12 years of age, retirees, large families and people with reduced mobility.
The service will be provided from the beginning of June during the weekends only and from June 23rd to September 10th on a daily basis from 9.00am to 7.00pm and with a minimum frequency of 50 minutes.
In addition to the economic offer, the tender assessment will value the service project: the characteristics, design of the vehicles and maintenance programme, the training of the personnel that will provide it, the schedules and stops that it proposes and the forecasts in case of breakdown or similar.
Xàbia Council has proposed these public transport routes within its strategy for the preservation of the environment, coastline and pre-coastal land and especially to respond to the saturation that the Portitxol and Granadella coves have experienced in recent years due to the massive influx of users and vehicles during the summer months and the shortage of parking spaces on public roads.
In fact, since the 2017 summer season, different solutions have been implemented to limit access to the coves by private vehicles, in order to harmonize traffic and the environment, as well as improve collective safety.
---
---