CARNAVAL 2023: Parades, fancy dress contests and live music
The children's parade will be at 5.30pm with the adult's parade starting at 11.00pm followed by music and dancing until the early hours.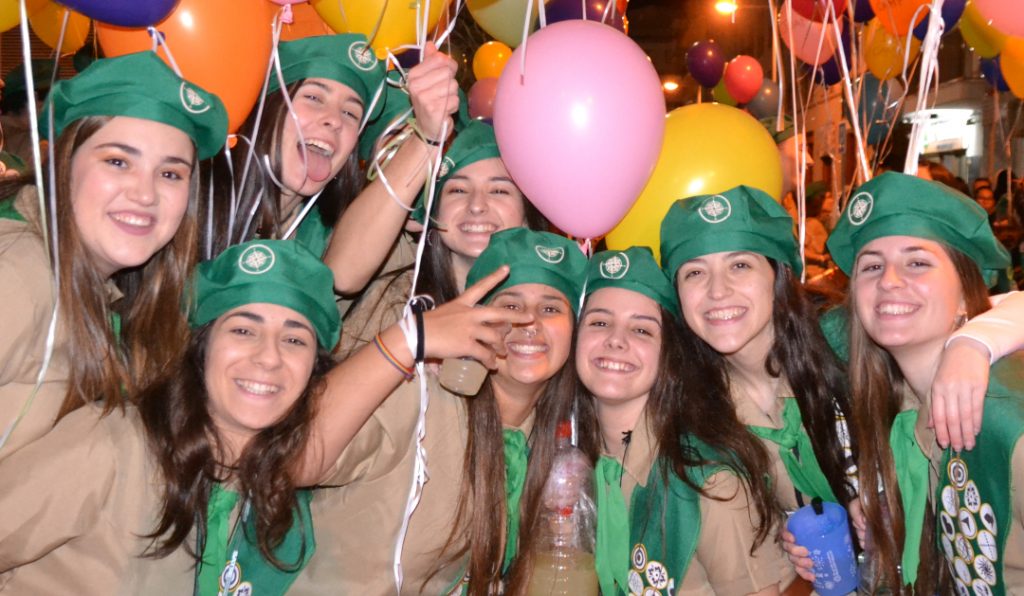 Wednesday 8th February 2023
Mike Smith
The Fogueres Commission and the Department of Fiestas, in collaboration of tQuintà 2023, has organized another year the celebration of carnival in the town. It will be on Saturday 18th February and will be a fiesta that will have two different parts; the one in the afternoon focused on children and families and a second at night designed for adults.
Kika Mata, the councillor responsible for fiestas in Xàbia explained that, after seeing how in recent years the level of fancy dress in the afternoon sessions has grown – both for children and for the groups of parents who accompany them – this year it has been decided to improve the prizes for the most original in this children's carnival. There will be one of 50 euros in individual mode, 100 for the best couple and 200 for the group costume.
Another novelty is that after the parade (which will begin at 5.30pm) there will be a live music performance by Canta Canalla, followed by evening entertainment by DJ La Gavi.
At night the fiesta will resume with the traditional carnival parade for adults at 11.00pm, followed by Orquesta Titanic performing live music in the Plaza de la Constitución. For those who want to extend the evening further, the Macrodiscomóvil Krakatoa will take over until 4.00am.
In the adult carnival there will also be a prize of 200 euros for the best group costume. Those who want to participate in the contest may register half an hour before the parades at the Fogueres bar.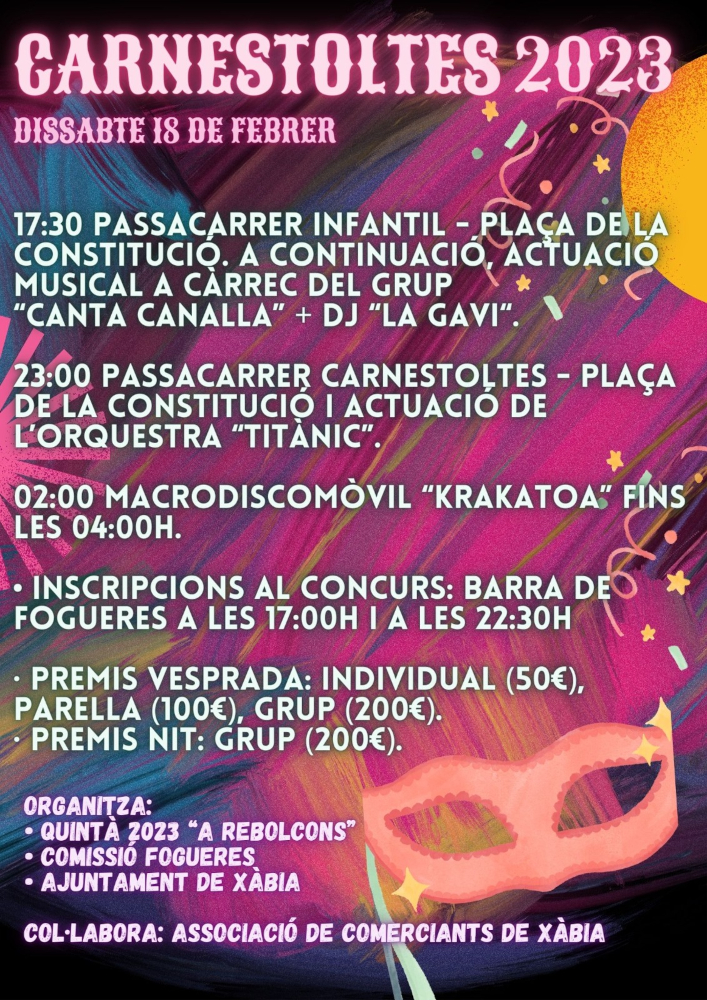 ---
---