Xàbia police stage noisy protest as councillors gather for monthly plenary session
Officers demand improvements in salary conditions, claimed that Xàbia has a first class police service on third-class salaries.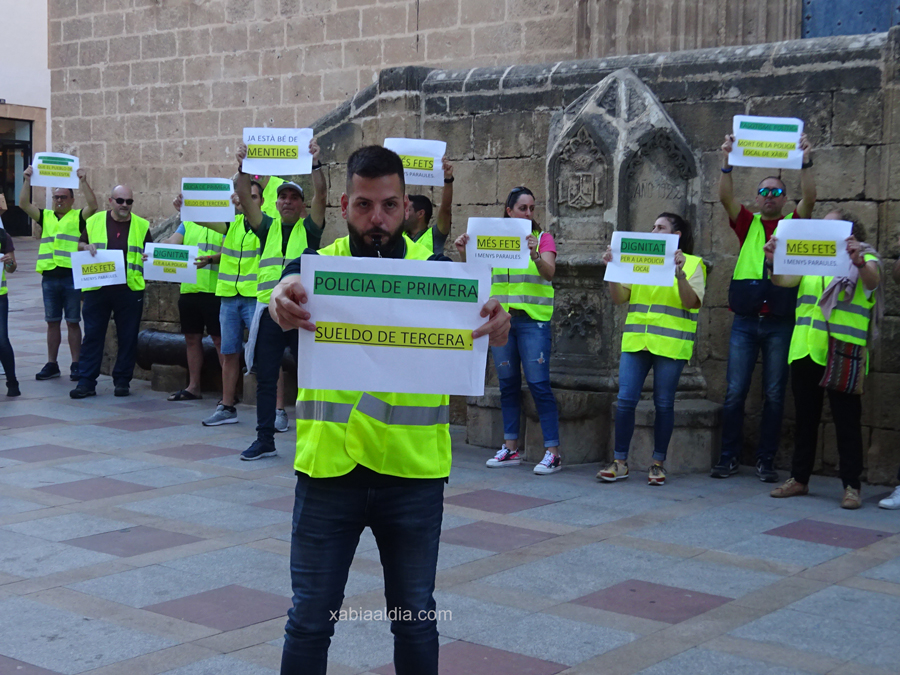 ---
Friday 27th May 2022 – Mike Smith
Source: original article – Carlos López (Xàbia AL DÍA)
---
Around twenty officers of the Policía Local de Xàbia demonstrated at the doors of the town hall in the heart of the historic centre to demand an improvement in salary conditions. Blowing whistles and sounding horns, they carried banners to demand that the local government makes good on its pledge to review their salaries and recognise their work on Sundays and bank holidays.
As councillors gathered for the monthly plenary session, they were greeted by banners that read "First Class Police – Third Class Salaries" as well as chants of "Chulvi Go Now" and "Where is the will?", referring to the apparent political will to meet their demands.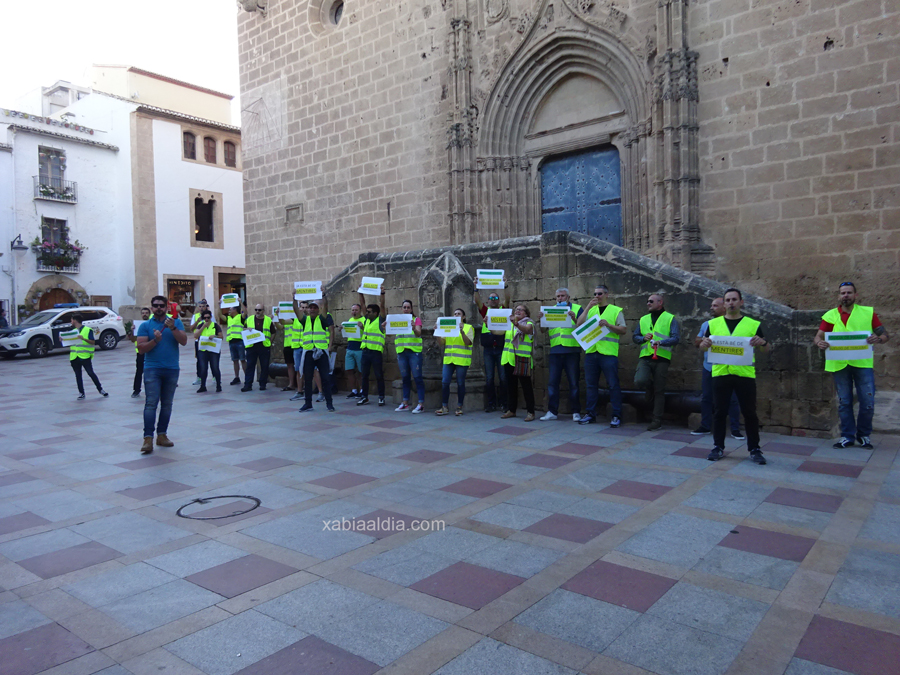 The arrival of the officers also coincided with the final part of the general meeting of the municipal water company AMJASA and apparently took some of the councillors of the government team by surprise, seemingly oblivious to the reality in the municipality. As the plenary session, scheduled for 8.00pm, began, the officers entered the council chambers to further push their protest for an improvement in salary conditions.
On Thursday, the representatives from the local police also had their first meeting with the Valencian law firm that has been contracted to study the regulations and changes that can be made, a first contact that was attended by the former head of the Policía Local de Xàbia, Cristobal Buigues.
Related Link
---
---

---