Xàbia pays local painter Antonio Bas Blasco by dedicating a public space to him
The small public space to the east of the Plaza de la Constitución will be renamed in his honour.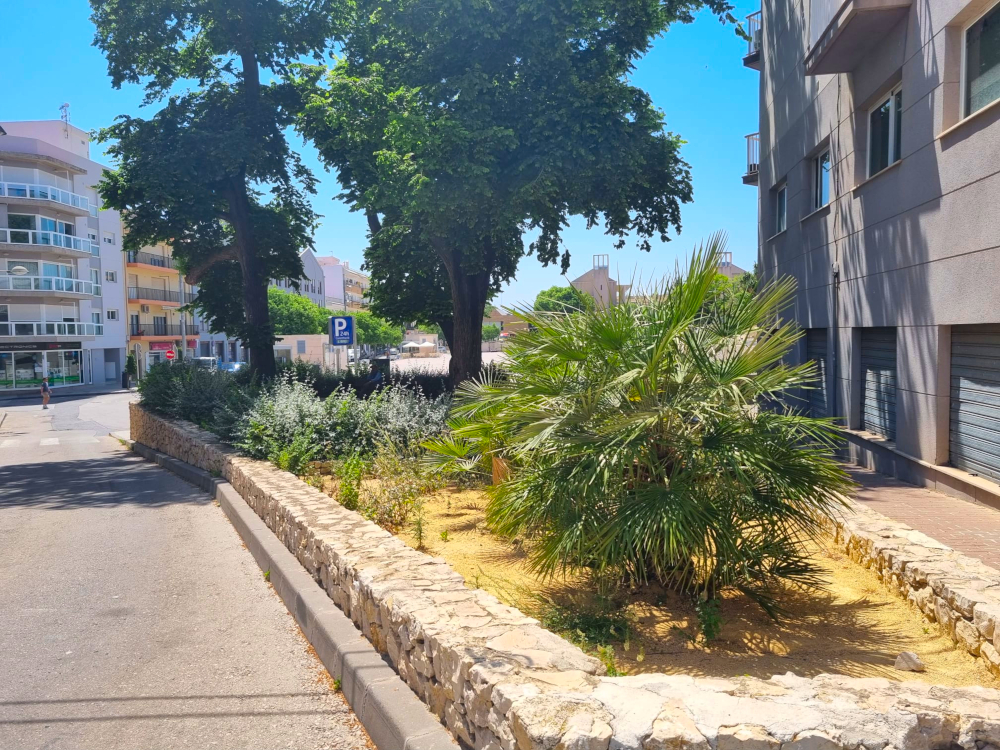 ---
Thursday 19th May 2022 – Mike Smith
Source: press release – Ajuntament de Xàbia
---
Xàbia Council is to dedicate a public space to painter Antonio Bas Blasco to recognise the work of the local artist who, with strong colours and wonderful monotones, was able to reflect the idiosyncrasy, the landscapes and the customs of the people of the town.
This week, the cultural commission has unanimously agreed to name the landscaped public space in Calle Sanchis Guarner in his honour, an agreement that will soon be ratified by the plenary session of the local council.
Antonio Bas Blasco was born in Xàbia on May 31st 1937 and from a very young age he expressed an artistic vocation, encouraged by his father who encouraged him to visit the studio of the painter Juan Bautista Soler Blasco.
In 1956, Xàbia Council awarded him a scholarship to the Professional School of Fine Arts of Alicante. He continued his studies in Barcelona and then at the San Carlos Higher School of Fine Arts in Valencia, completing his studies at the Fine Arts Faculty at the Complutense University of Madrid. During his academic training, he made several study trips to France. the United States, Greece and Portugal.
In 1972, he was selected for the National Exhibition of Contemporary Art and held numerous exhibitions, including the Casa de Cultura de Cuenca, the Casino de Albacete, the galleries of Tiziano, Tronchoni and Bachiller de Valencia, hosting his work in the town hall of Xàbia in 1983 and the Mediterranean Customs Chamber in 1985.
He died in Valencia on August 16th 2001, while finishing an exhibition that was to be inaugurated a week later in the Port Art Gallery of ​​Xàbia.
In 2002, the brochure of the exhibition that Xàbia Council offered to honour Antonio Blasco at the Espai d'Art Lambert read that "the work of this painter is extraordinarily intense. His inspiration is realistic, but his work comes to life. The color, the nervous and precise stroke, the perfect composition … Antonio Bas Blasco was a virtuoso, an artist played by an admirable mastery of technique. And to this, of course, must be added his originality and passion. His paintings breathe life, because they are born from the life of this city and from the gaze of an essential and exceptional artist".
His niece added that "his moral integrity, his integrity, always staying worthy and faithful to himself, although all this will cost to him a lot in many occasions in terms of prestige and recognition. He was an idealist, sometimes quixotic, pursuing – and achieving – his childhood dream of being a painter, when he filled the walls of his house with his drawings. He had a real artist's temperament. I once asked him if he regretted the path he had chosen, and with that firmness with which he sometimes spoke, he said, 'Never!'"
---

---