No offers received to manage and control parking in Cala Granadella and Portitxol
Alicante-based company Vectalia,have been awarded the contract to control access to these two coves.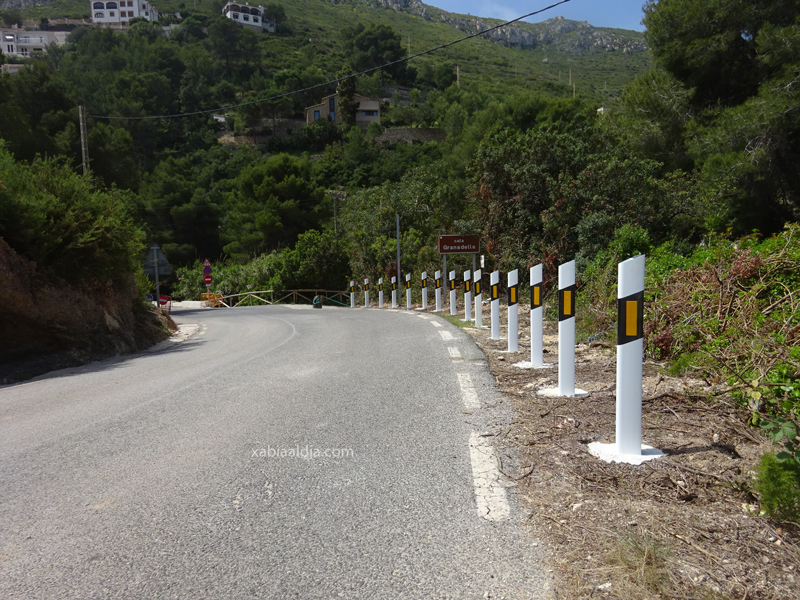 ---
Thursday 19th May 2022 – Mike Smith
Source: original article – Carlos López (Xàbia AL DÍA)
---
Xàbia Council has received no offers to take on the contract to manage and control parking in the popular beaches of Cala Granadella and Portitxol-Barraca, for which the local council approved a charge of 9 euros a day.
According to the documentation posted on the Procurement platform, the contract which is worth some 41,000 euros, has not received a single offer and therefore the contracting board has declared this tender process as void.
The local council was looking for a company that would be responsible for (and earn money from) the management of the parking of vehicles in Carrer Pic Tort (Cala La Granadella: 130 spaces) and Calle La Barraca (Portitxol-Barraca: 60 spaces).
In recent days, the council has installed bollards along sections of the narrow road that leads down to Cala Granadella in order to prevent cars from parking illegally on this access road and impeding the movement of emergency vehicles.
XAD Survey Result
A survey by Xàbia AL DÍA (XAD) regarding that implementation of a charge to park at these popular beach coves, to which close to 1,000 people responded, recorded the majority opinion (35%) that the proposed measure is good "everyone has to contribute" whilst 21% think that it's a bad idea because you shouldn't have to pay to park on the street which, added to the 19% who think it's just a bad idea in general, adds up to 40% of the 974 people who responded.
Another 15% think it is a good idea but the council needs to put an alternative transport service (15%, 137 votes) and finally 11% are in favour but ask for a discount for those who only go a few hours.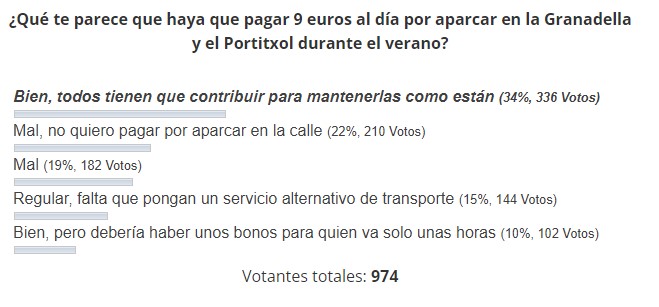 Vectalia will continue to monitor access
With regards to vehicular access to these coves, the contract to control that access has been awarded once again the Alicante-based company Vectalia, who will provide security guards and information personnel.
The company achieved the best score against the only other bidder, Seguretat Vigilancia i Protecció Safor, which managed to score zero points in some aspects of the offer.
Consequently, Vectalia has won the contract worth 153,162 euros for a service that will be provided for 103 days over the summer season, as follows:
Friday, Saturday and Sunday only until June 24th.
Every day June 24th to September 18th inclusive.
Friday, Saturday and Sunday only until October 9th.
There will also be security guards located at Cova Tallada during the afternoons from August 1st until September 15th.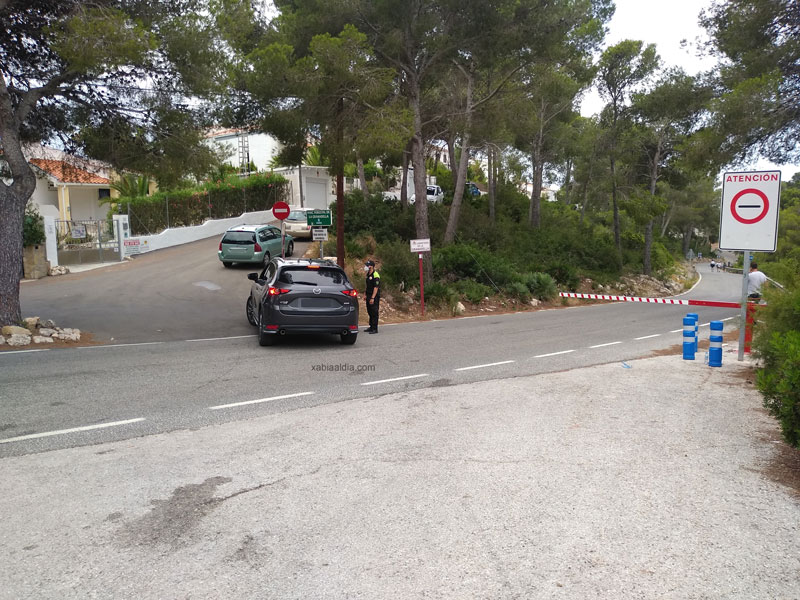 No news of the alternative transport contract
What is not yet known is the alternative transport contract to these two coves, a service that has not yet been put out to public tender just 12 days before the start of the season of monitoring access to these two prized beaches.
---
---

---