XÀBIA PARTICIPATES IN LAUNCH OF SECOND PHASE OF EUROPEAN SECURITY PROJECT
The mayoress said that it was an honour to be part of a project to improve security in the town.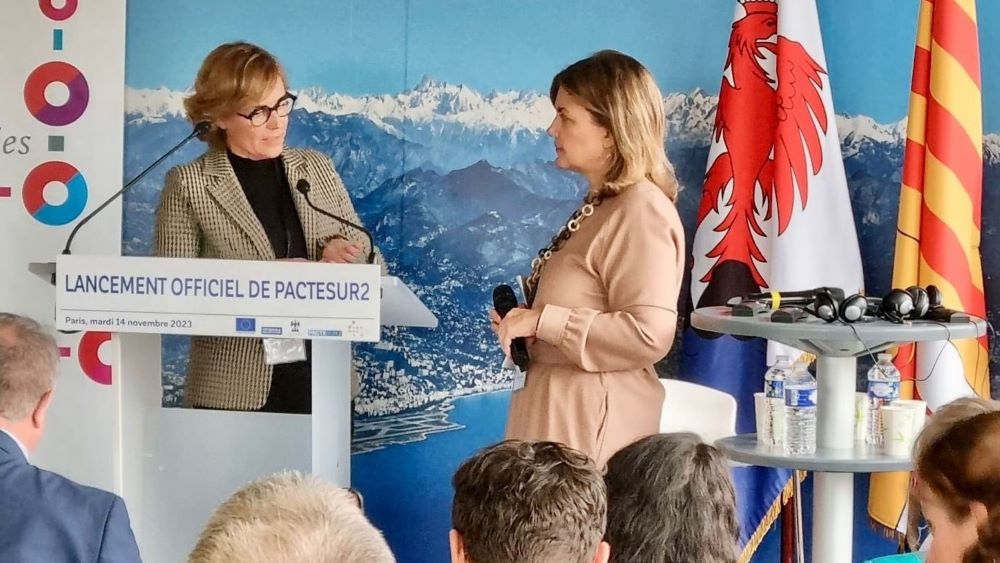 Mayoress Rosa Cardona travelled to Paris this week to attend the official ceremony which marks the start of the second phase of the PACTESUR project of which Xàbia is one of the founding municipalities. Accompanied by councillor Juan Ortolà (Citizen Security) and chief inspector of the Policía Local de Xàbia, José Antonio Monfort, the mayoress said that it was a honour for her town to be part of this important European security project.
The main objective of the project PACTESUR (Protect Allied Cities against TErrorism in Securing Urban aReas) is to improve the protection of public spaces through good practices and joint training of security forces, such as the local police force in Xàbia, mainly in the face of terrorist threats, but also against other risks inherent to those spaces.
The representatives of Xàbia attended the ceremony alongside the mayor of Nice, Christian Estrosi, the director-general of the Policía Local de Madrid, Pablo Enrique Rodríguez Pérez, as well as the head of the local police force in Riga (Latvia) and the director of the European Security Forum, Elizabeth Johnston.
In a brief speech, Cardona said that being part of this project was an honour for Xàbia and would allow the local police force to be provided with "the necessary tools" to face the problems of coexistence that exist in all the municipalities associated with tourism as well as the technological challenges and the proliferation of theft.
After the official speeches, various working groups and bilateral meetings were held in which Cardona and Ortolá met with the Nice delegation, including the city's councillor for Security, Anthony Borré, and shared the similar characteristics of both cities, the challenges they face every day and ultimately reinforce a friendship that has united them since 2017.
The PACTESUR 2 project is formed of the following cities: Nice (France), Liège and Brussels (Belgium), Riga (Latvia), Gdansk (Poland), Turin and Bologna (Italy), Tallinn (Estonia), Bratislava (Slovakia), Budapest (Hungary), Lisbon (Portugal), Kordelio-Evosmos (Greece) and Madrid and Xàbia from Spain.
---

---
---