Xàbia MMA fighter Pepe Torres triumphs in EFM Show in Poland
Torres defeated Georgian Giorgi Esiava 2-0 to claim title.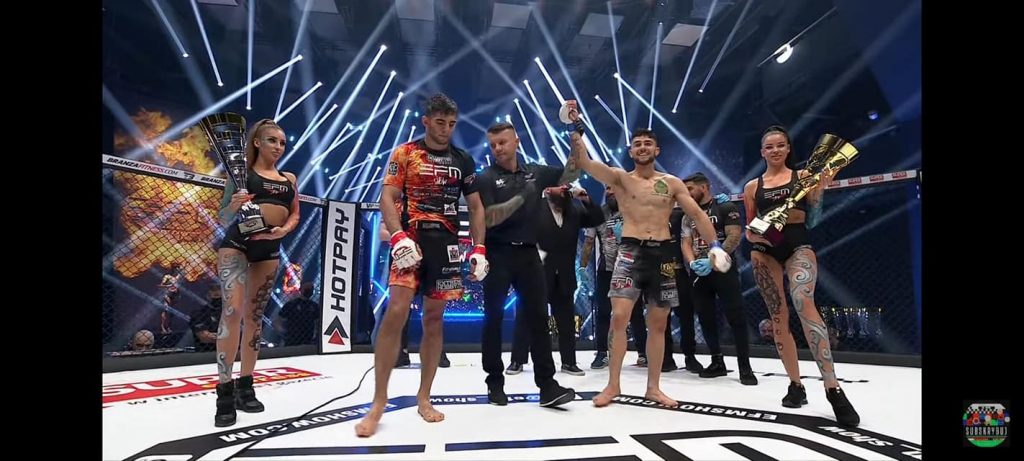 Saturday 10th April 2021 | XÀBIA AL DÍA; translated MIKE SMITH
Xàbia fighter Pepe Torres has claimed his first MMA title in Poland. Torres, an experieced fighter in BJJ (Brazilian Ju Jitsu), travelled to eastern Europe this weekend to make his MMA (Mixed Martial Arts) debut against Georgian fighter Giorgi Esiava.
From the start of the first round, Torres, who is part of the Climent Club de Alicante, improved in his debut fight. Despiet the difficulties, he changed his rhythm and slowly gained control of the fight and managed to finished the round 1-0 up.
With the match being the best of three rounds, Torres shrugged off initial nerves and claimed victory after a knee with his right leg left his rival lying on the ground, unable to retaliate, and thus Torres claimed a 2-0 victory, climbing up on to the top of the cage to celebrate his first triumph in this category.
---
Click below to read the original article in Spanish on Xàbia AL DÍA

---