Xàbia launches campaign "You're Not Alone" to mark November 25
The council has planned a series of events to mark the International Day for the Elimination of Violence against Women.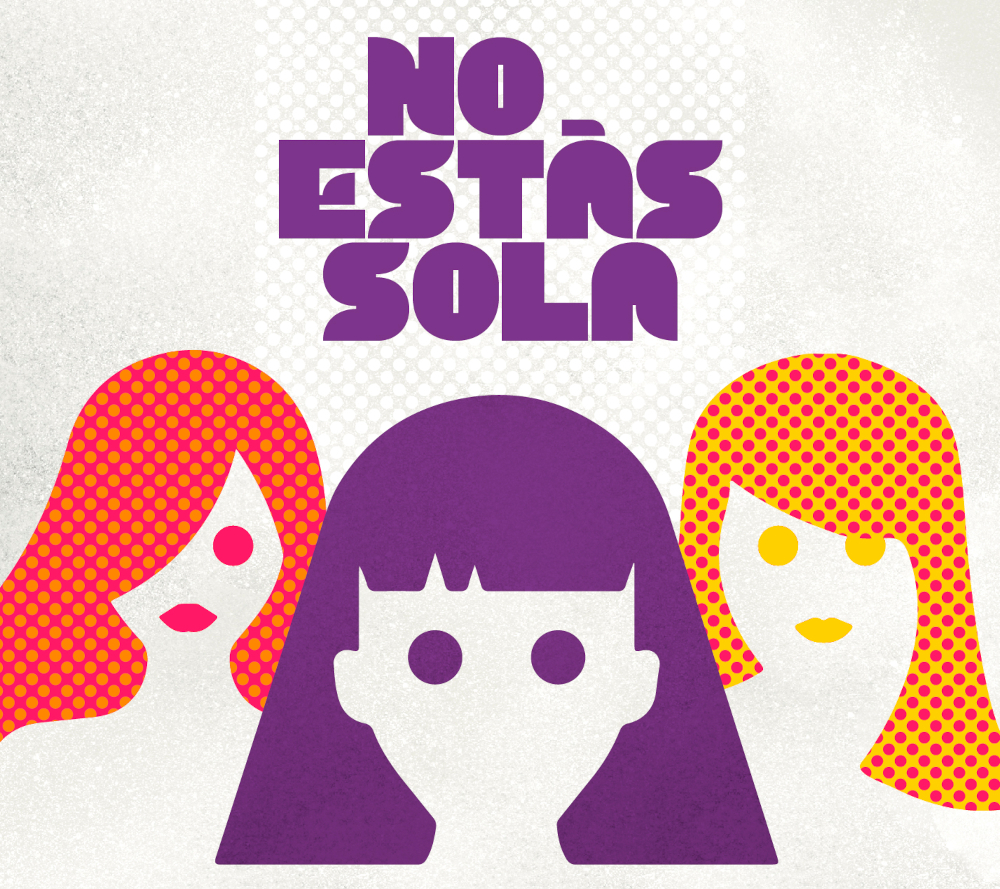 Monday 15th November 2021 – PRESS RELEASE with Mike Smith
---
The Department of Equality in Xàbia, headed by councillor Montse Villaverde, has launched the campaign "NO ESTÁS SOLA" to raise awareness and make visible the mistreatment of women and commemorate the International Day for the Elimination of Violence against Women.
The councillor stressed that the council has a firm commitment against all types of sexist violence and, for this reason, it constantly promotes educational activities – many of them focused on the younger population – and supports any initiative that involves increasing the tools or resources to prevent and respond to any case as well as protect the victims.

As it does so every November, the department has developed a schedule that intensifies with specific awareness and visibility actions. This year, initiatives with great acceptance are maintained, such as the audiovisual contest in secondary schools that rewards work that fosters egalitarian relationships and the co-educational course on the myth of romantic love that is offered in high schools together with the UNED.
This year the vaccination campaign against gender violence will also stop at the two high schools in Xàbia on Wednesday 17th November and Wednesday 24th November, while on Thursday 18the November it will go out to collect signatures at its usual points in the Plaza de la Marina Alta square and at the weekly market in the Plaza de la Constitución.
That same day, the Equality councillor will also sign the agreement of the commitment of Xàbia to the new platform of resources against Gender Violence of the Marina Alta.
Other scheduled events are a workshop aimed at women entitled "SI FAL NO ÉS AMOR" aimed at women on Friday 19the November at 7 pm at the Social Centre. The Threesome theater (Alarcón & Cornelles company) focused on gender violence is scheduled on Friday 26th November at 8.00 pm at the Casa de la Cultura in the Plaça del Baix in the heart of the historic centre, whilst a session aimed at secondary school students has also been scheduled.
As usual, on Thursday 2th November – the International Day for the Elimination of Violence against Women – Xàbia Council will host an institutional act in the square in front of the town hall building at 12 noon so that everyone can support the rejection of this social scourge.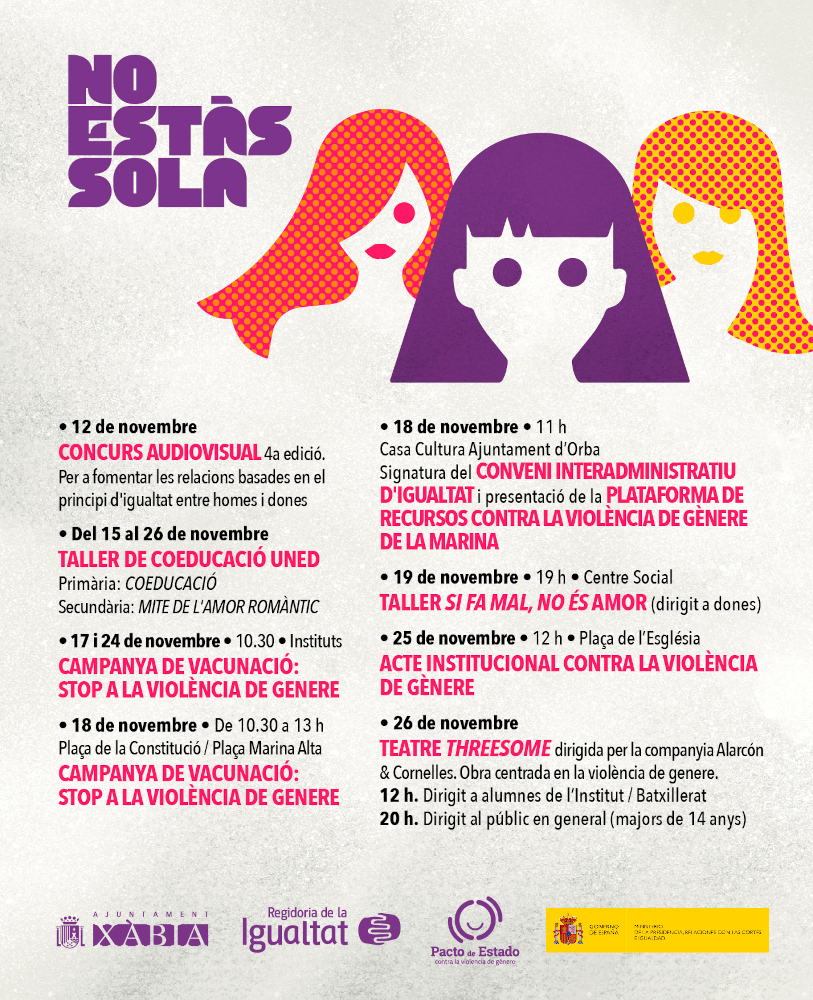 ---