Xàbia Council welcomes 44 new workers through social employment plan
The employees will benefit from six-month temporary contracts to assist the Department of Services.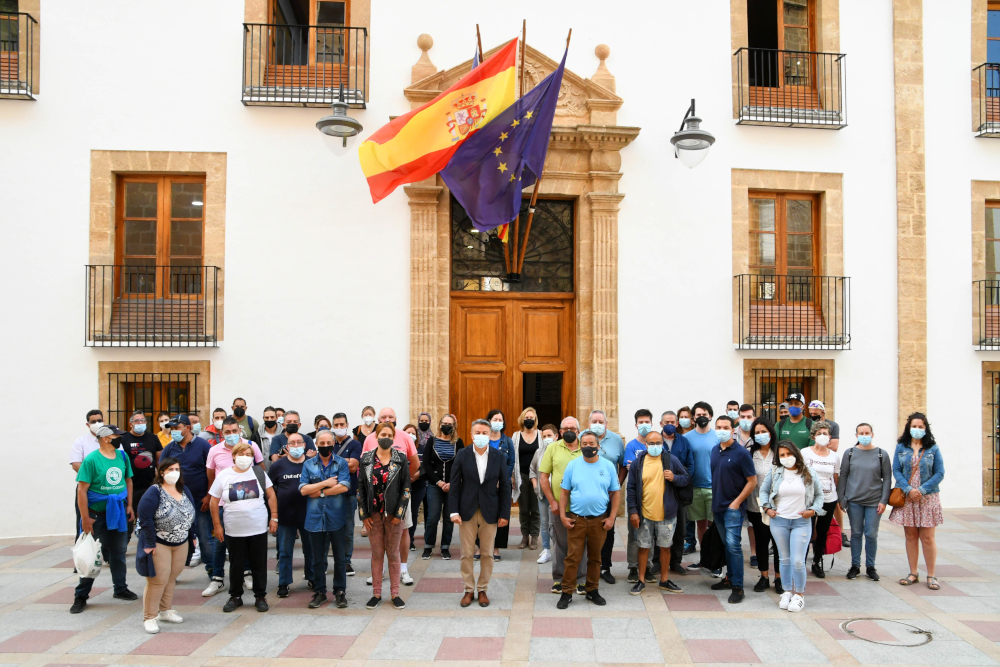 Tuesday 1st June 2021 – PRESS RELEASE with Mike Smith
---
Xàbia Council has welcomes 44 new employees through the 2021 social employment programme, part of the Plan RECUPEREM for which the local government has put aside one million euros.
The workers, who have been handed temporary work contracts, will carry out several essential tasks, such as forest fire prevention, the cleaning of green areas and ravines,as well as maintenance and concierge work in municipal buildings until the end of the year.
Mayor José Chulvi welcomed the workers and encouraged them to make the most of this opportunity, reminding them that they have been selected from around 200 applications that were received by the town hall.
He highlighted the role that the local administration is playing through its social services department to respond to the social emergency caused by the COVID-19 pandemic, through initiatives such as this specific employment plan and in the day-to-day management through counselling, support, and the processing of emergency aid to low income families and those who find themselves in a precarious position.
The social employment plans was offered last year with very good results. Those who benefit from the temporary employment are selected based on social criteria, the town hall providing economic security to people in the town who are going through a bad time with employment as well as increasing their chances of finding further work and giving them the opportunity to improve the image and services of their own municipality.
---