More than 60 businesses will participate in the first Stock Fair on June 19th
The event will take place from 10 am in the Plaza de la Constitución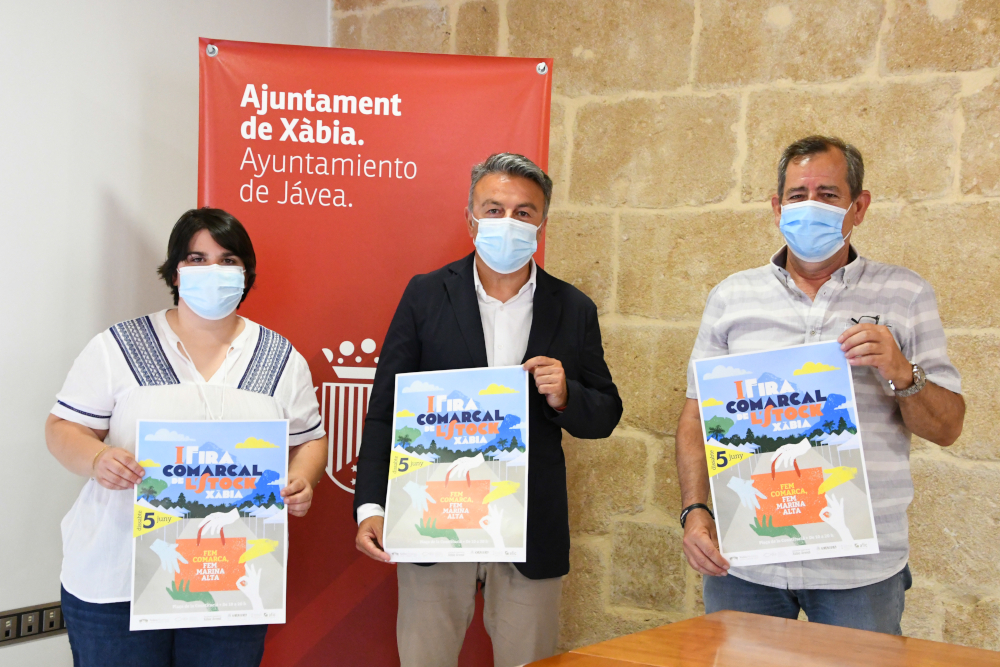 Xàbia will be hosting the first Marina Alta Stock Fair on Saturday 19th June, a special event to promote small businesses in the region. The event, which will be taking place on the Plaza de la Constitución, is promoted by the trade associations in Xàbia with the collaboration of the Department of Economic Development.
Councillor Marta Bañuls (Economic Development) explained that the event has been very well received and that it will have 61 stalls from different municipalities – 22 will be from local shops whilst the rest will come from businesses in Pego, Teulada-Moraira, Benissa, Ondara, Pedreguer, Gata de Gorgos, El Verger, Poble Nou de Benitatxell and Dénia.
The councillor explained that the small business sector has suffered a lot during the pandemic with the enforced closures and applied restrictions which has left them with a lot of unsolved products in their stores. This is why the local council has put all its means into supporting the event and encourages all residents to stop by the fair and give their support to the stores which are offering quality local products.
In addition, it is an event to help "make a region" and promote shops in other towns. Thus, the council has called on other town to consider organising similar stock fairs and create a circuit in which all the retail trade of the Maina Alta can promote itself.
The councillor explained that the fair will be held on the Plaza de la Constitución from 10.00am until 8.00pm and will follow the same layout and health protocols as the weekly market, such as capacity control, a market circuit to indicate the direction of visitors, and safe distances between stalls. It is also expected that the event will promote trade at the surrounding hospitality sectors.
Mayor José Chulvi called on all residents to support small businesses in these difficult times, making it clear that it is these shops that give life and help revitalize neighbourhoods and tourist areas.
Chulvi congratulated the trade associations for the initiative and thanked the response from businesses in other municipalities. He stressed that the amenities offered by the Plaza de la Constitución for this type of outdoor event, with lots of space and parking, make it a perfect place for everyone to come and enjoy the fair and everything that Xàbia can offer.
The mayor also took the opportunity to explain that the town council is finalizing the procedures to open municipal aid funding endowed with one million euros, specific to retails, such as clothing stores, textiles, jewellers, haberdashery, shoe stores, toy stores, florists, stationary or gift shops and crafts, pastry and confectionery as well as activities such as photo shoots, printing, hairdressing and beauty salons, makeup and sewing, amongst others.
Due to the forecast of rain for the original date, the Stock Fair has been moved to Saturday 19th June.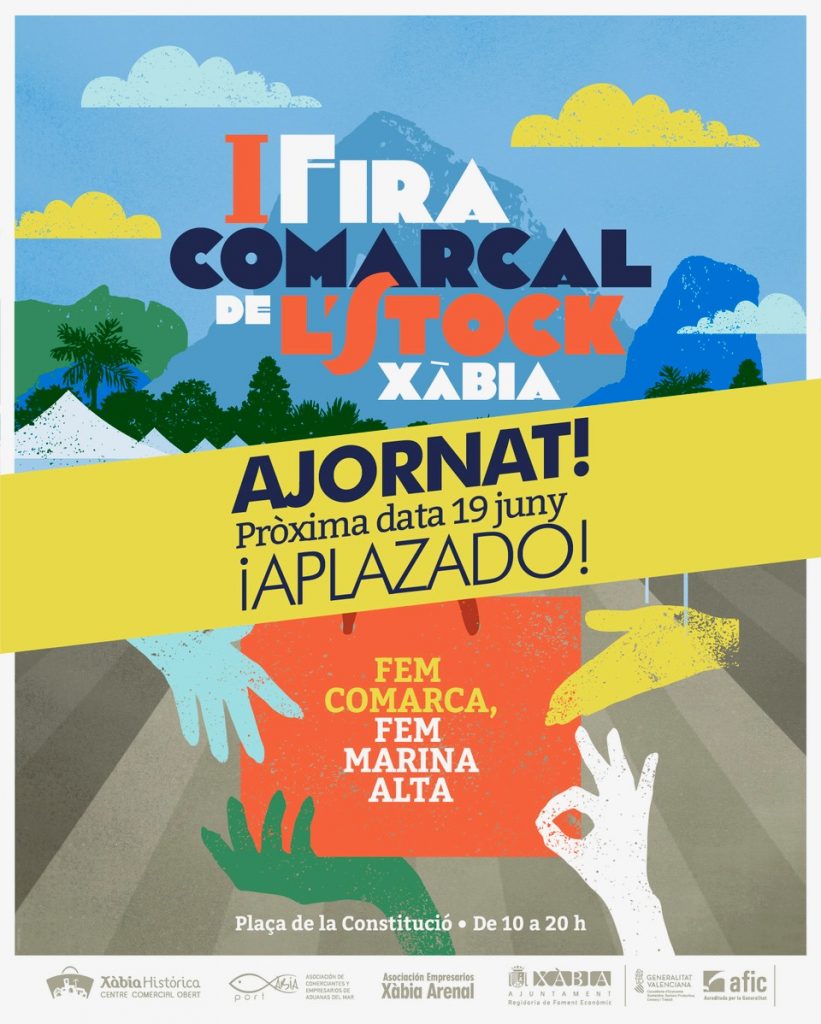 ---