This weekend's cultural programme features exhibitions, presentations and traditional dancing
Pre-reservation of seats will be required for the photobook presentation and the traditional Corpus dances.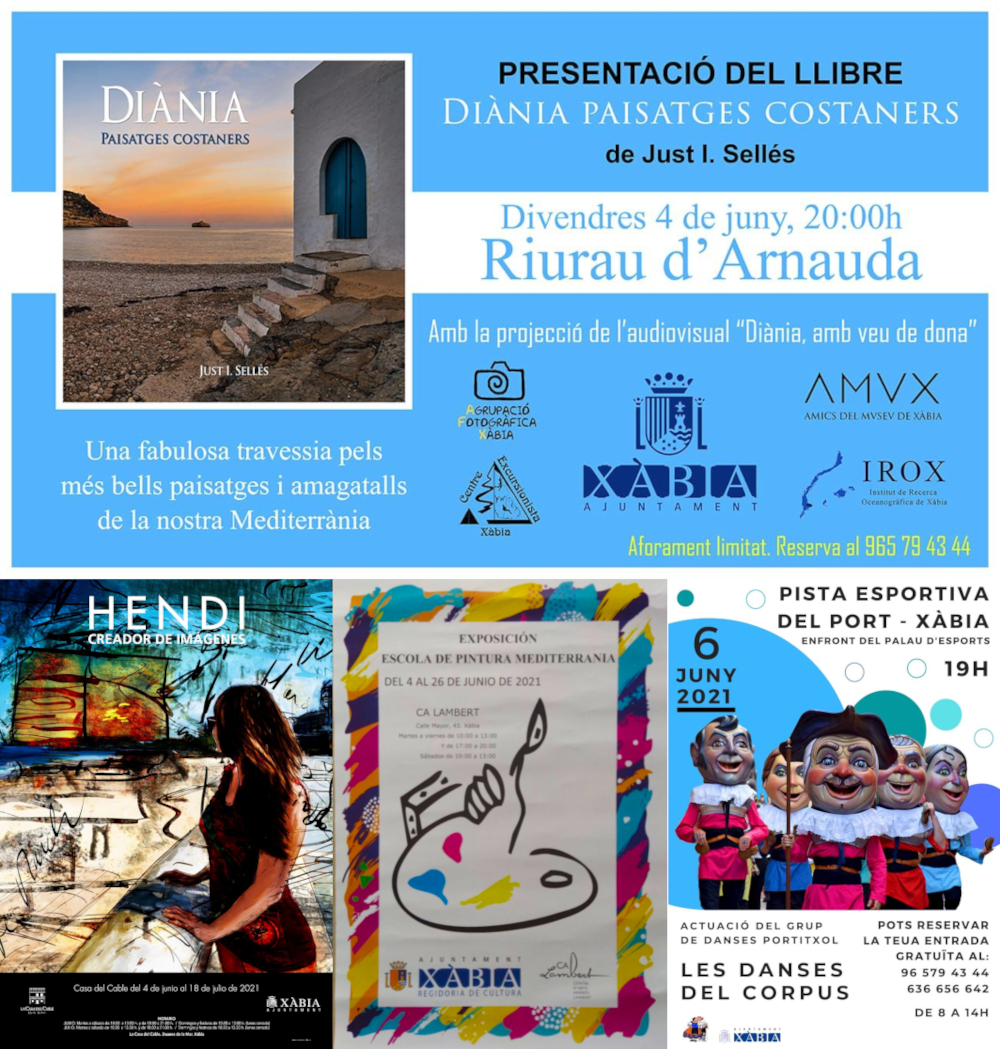 Tuesday 1st June 2021 – PRESS RELEASE with Mike Smith
---
The Department of Culture in Xàbia has organised a complete cultural programme for this weekend:
Friday 4th June, Centre d'Arts Lambert, Casa de Tena
The weekend starts with the inauguration of one of the most successful permanent exhibitions in the local artistic calendar – the one will closes the year for the students of the Mediterranean Painting School.
Friday 4th June, Casa del Cable
This Friday also sees the opening of a new exhibition of paintings by the Belgian artist Didier Hernrard HENDI.
Friday 4th June, 8.00pm, Riurau d'Arnauda
Friday busy programme is concluded with the presentation of the photobook "Diània Paisatges Costaners" by Just I. Sellés, which will be accompanied by an audiovisual presentation.
Sunday 6th June, 7pm, CEIP Port de Xàbia
Sunday evening will see the moment of one of the most ingrained cultural events in the municipality – Les Danses del Corpus – in which the musicians and dancers of the Grup de Danses Portitxol will showcase a number of ritual and processional dances, an event that changes its venue to the sports court of the school in the port.
These last two events require pre-reservations of seats either by phone on 965·794·344 during morning hours or by email on reservacultura@ajxabia.org.
---