XÀBIA CELEBRATES WORLD CHILDREN'S DAY WITH ACTIVITIES FOR THE YOUNG ONES
The programme includes the inauguration of the latest Children's Council and a special fun day on the square.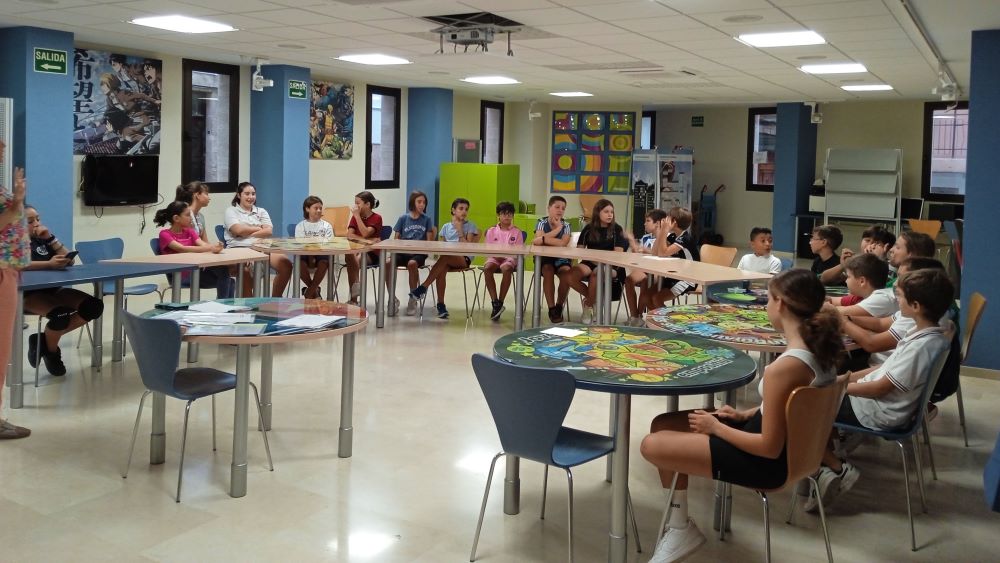 eXàbia Council has prepared a special programme to mark the UN World Children's Day, which is celebrated every year in November 20th, which includes a recreational fun day on the Plaza de la Constitución as well as a special meeting of the Children's Council.
On Thursday 16th November, the Department of Children will be bringing together representatives of the boys and girls in Xàbia for the first meeting of the year of the Children's Council, an inauguration of a consultative committee on which the selected children will be representing all the educational centres in the town. To reflect the importance of this initiative, the formal event will be taking place in the plenary salon in the town hall building in the heart of the historic centre.
And then, on Saturday 18th November, there will be a fun day for all boys and girls aged between 4 and 12 years old on the Plaza de la Constitución starting at 10.00am and concluding around 1.30pm. The event will include giant wooden games, an area with a zip line and a climbing wall, a recycling workshop, and a storytelling session at 12.30pm. There will also be an exhibition of agents Kosmo and Khalan from the canine unit of the Policía Local de Xàbia.
Since 2018, Xàbia has been recognized as a UNICEF Child-Friendly City, reflecting its commitment to fulfilling the rights of young boys and girls as well as teenagers in accordance with the United Nations Convention on the Rights of the Child, an international human rights treaty which has set out the civil, political, economic, social, health and cultural rights of children since being ratified in September 1990 and signed by every member of the United Nations with the exception of the United States.
The responsible councillor, Fátima Jarjor, explained that World Children's Day "reminds us that all children have the right to health, education and protection, regardless of where in the world they were born."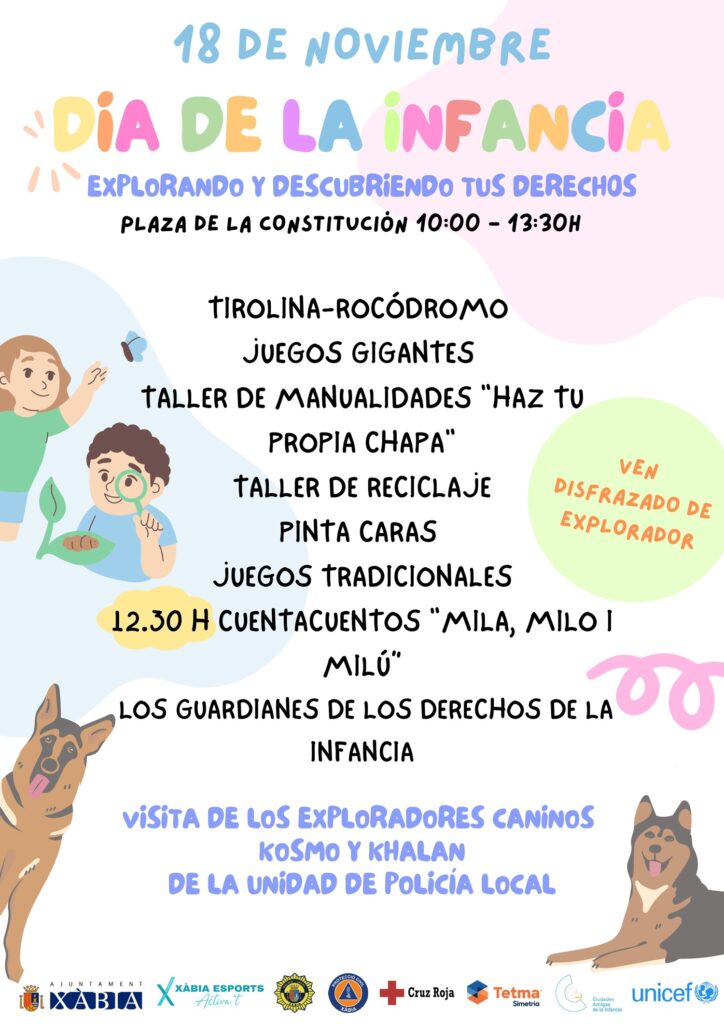 Translation
Explore and Discover Your Rights
Zipline-Climbing Wall
Giant Games
Badge Making Craft Workshop
Recycling Workshop
Face Painting
Traditional Games
12.30pm Storytelling "Mila, Milo i Milú"
Visit of Kosmo and Khalan from the Policía Local Canine Unit
---

---
---