Xàbia celebrates a day of sport this weekend
Awards for the current and previous season will be given out.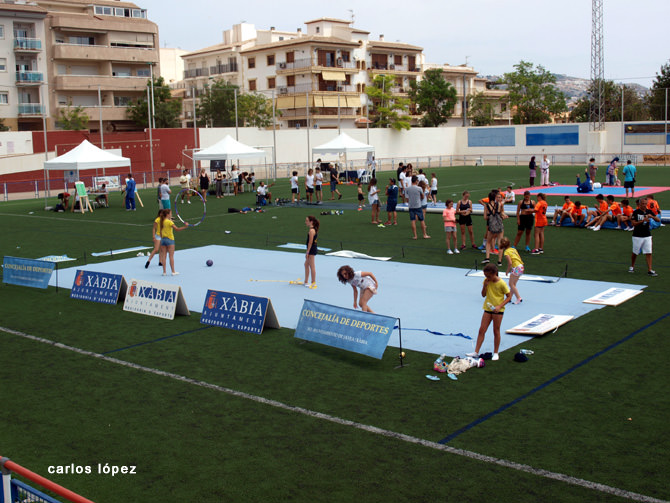 Tuesday 31st August 2021 – PRESS RELEASE with Mike Smith
---
This Saturday 4th September, the Department of Sports in Xàbia has prepared a great day of sport in which all the clubs in the municipality as well as the municipal sports school will be participating. Councillor Alberto Tur (Sports) has explained that this special day will form an act of recognition of the work and effort made by the clubs, schools, and their members, especially in the last demanding 18 months.
During the day, a public recognition will be made to the athletes who have achieved success during the 2019/2020 and 2020/2021 seasons. Tur explained that the 2020 edition had to be cancelled due to the health crisis and the 2021 edition was postponed to this September in order to aguarantee its viability and safety against the spread of COVID-19.
For this reason, the Department of Sports has wanted to recognise the sporting merits of the past two seasons and value the successes of the town's athletes. In addition, the council will promote the start of the municipal sport programmes Xàbia Esports Inicia't, Supera'T and En Moviment of which more information can be found in this link.
The sports day will take place at the Campo d'Esports in Freginal, an open-air space which will allow the organisers to avoid the gathering of crowds and comply with all the current health regulations. It will also allow the clubs and the Department of Sports to set up their own stands to promote their activities, carry out demonstration and promote their 2021/2022 season.
The event will start at 16:30 and run through until 21:00 during which a special programme of exhibitions and activities, such as football, artistic and rhythmic gymnastics, handball, hockey, basketball, padel tennis, cycling and mountain biking, martial arts, Valencian pilota, badminton, chess, psychomotor skills, and different athletic disciplines, in addition to promoting new sports and activities such as rowing, surfing and climbing.
The central act of the programme will take place at 18:00 when the recognition of the sports merits of the athletes of each club and municipal school, attended by mayor José Chulvi and sports councillor Alberto Tur who have both invited residents to come along and discover all the sports programmes and learn about the difficult sports disciplines that are practiced in Xàbia.
---