Work will be suspended on port wall during the summer
More than 2.3 million euros is being invested in repairs of damages in the port area caused by the storms on 2020.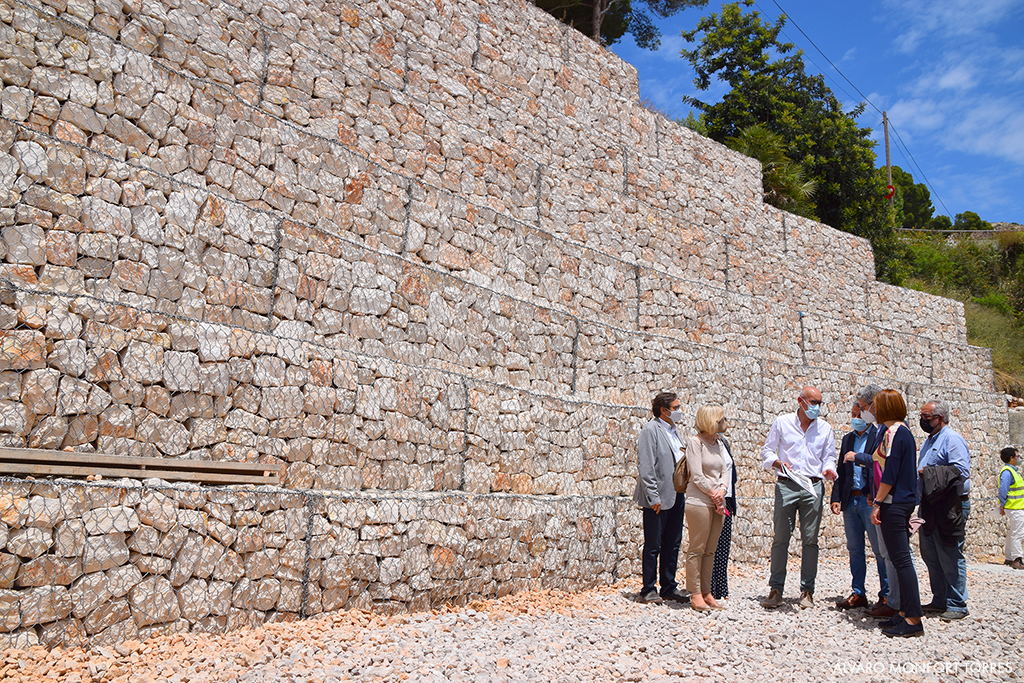 Monday 31st May 2021 – ÁLVARO MONFORT with Mike Smith
---
The Minister of Territorial Policy, Public Works and Mobility, Arcadi España, and the Director-General of Seaports, Airports and Coasts, María Luisa Martínez, visited Xàbia on Friday to ispect the emergency works that the regional government is carrying out in the port area in response to the damage caused by the vicious storms of 2020.
Specific attention has been focused on the slope that started to collapse in November 2020 as well as the renovation of the rudimentary access docks of the Club Náutico de Jávea that were seriously damaged during Storm Gloria in January 2020.
These interventions have led to traffic diversions which have raised concerns for those who work in the port area for the potential for traffic chaos that would be generated during the summer months. The funnel-shaped area becomes a busy place during July and August, not only for vehicles but also for pedestrians who use this route for walking, increasingly so during the pandemic.
To tackle the issue, Arcadi España suggested that work will be halted in August, perhaps a few weeks before, and then resumed in September in order not to affect the tourist season, especially during this year of recovery.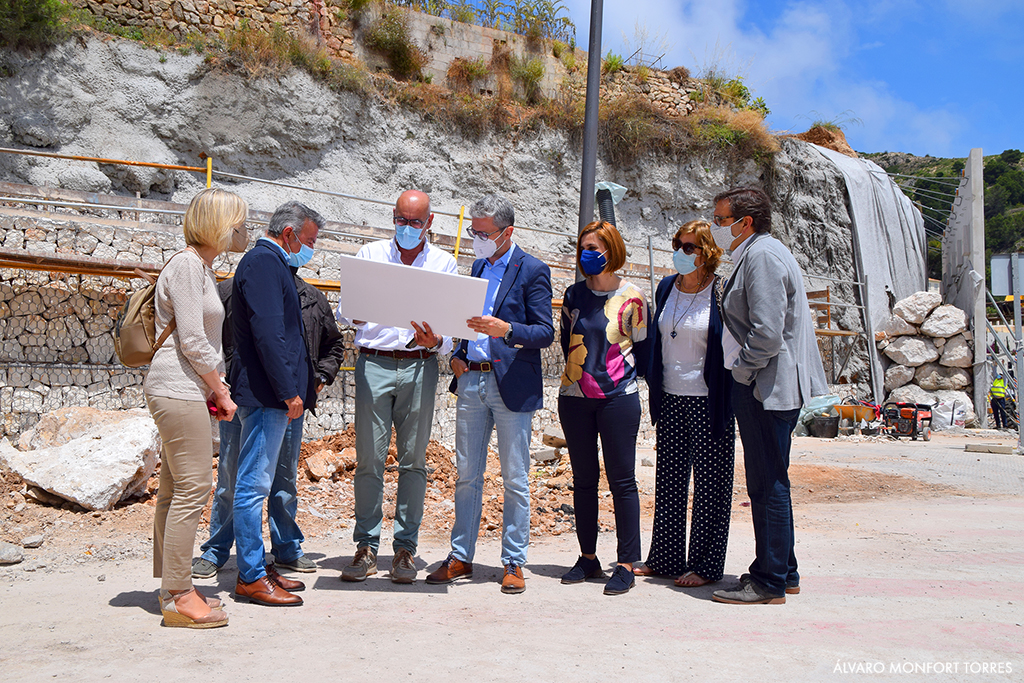 The minister also highlighted an investment of up to five million euros in various projects in the port area, including the first extension of the Club Náutico de Jávea for another ten years, which will mean that it will be the first to have been granted an extension by the Generalitat Valenciana, although it has yet been officially announced.
Mayor José Chulvi thanked the minister and her department for taking into account that the port of Xàbia is one of the most iconic in the Communidad Valenciana for its appearance that has managed to maintain the charm of its marine essence and combining it with all the benefits of the nautical sector.
Details of the work being carried out in the Port
The first project, valued at 1.6 million euros, has been the repair of the wall that supports the road to La Caleta which began in April and was forecast to last nine months. The project involved the construction of a retaining wall made from prefabricated reinforced concrete slabs that will be enclosed within a wall of solid concrete and rock and enhanced with hanging gardens.
The second project, worth 759,640 euros, is the repair of the access platforms for moored vessels along the eastern breakwater (the green lighthouse) as well as the replacement of the lighting along this section of the port area.
---
Related Links
---

---