Víctor Goikoetxea will exhibit during June and July at Recoleto Creative
The artist who created two stunning outdoor murals in the town will be exhibiting his work over the summer.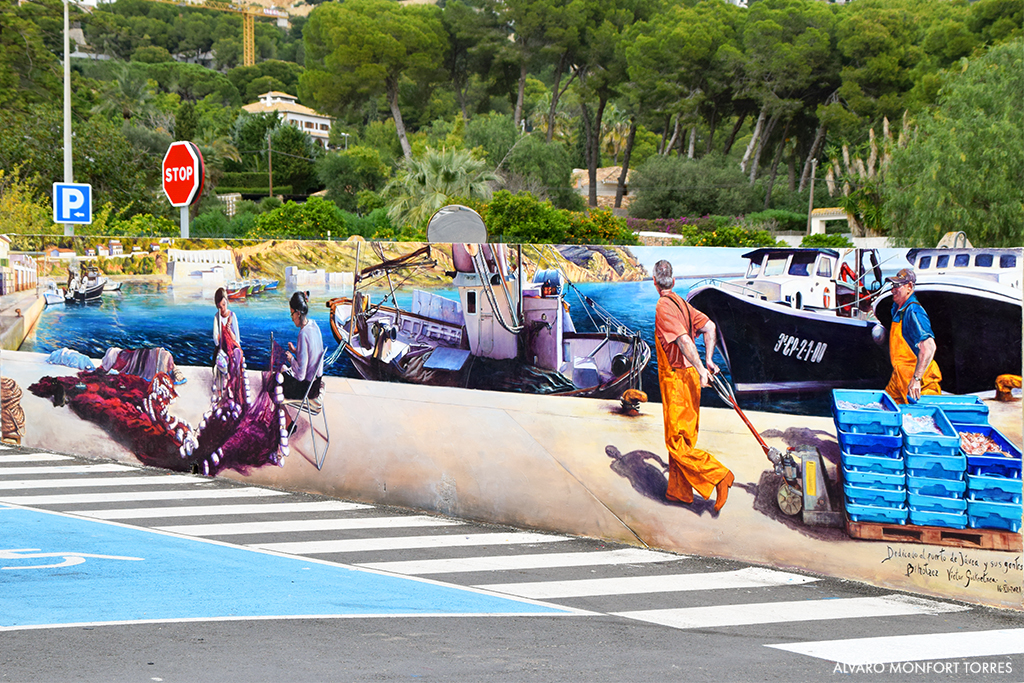 ---
Wednesday 8th June 2022 – Mike Smith
Source: original article – Álvaro Monfort (Xàbia AL DÍA)
---
The art gallery Recoleto Creative will open a new exhibition on Saturday 18th June with the exhibition 'Materia en Movimiento' by artist Víctor Goikoetxea, an exponent of figurative realism and conceptual experimentation who has displayed his work in several collective exhibitions in Spain, France, Holland and Italy.
But perhaps many people in Xàbia will know Goikoetxea for his two large outdoor murals in the town. The first, completed and inaugurated in 2018, is located at the beginning of Carrer Teuleria in the historic centre and recalls the industry making roof tiles that gives the street its name. The second is in the outskirts of the port zone, decorating an otherwise dull wall in the new car-park, which has similarities to Sorolla's paintings, and it is a tribute to the legacy of the sailors of the nucleus.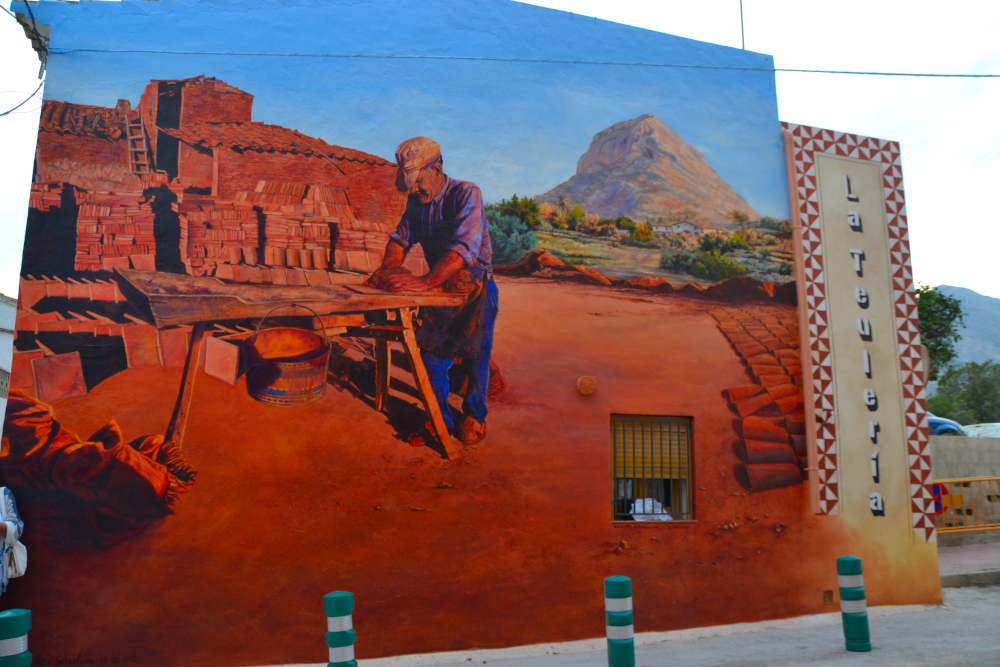 But beyond this, the artist has a vast background refined by his years working at the Paris Opera House and for the great houses of French haute couture and conditioned by the projects carried out with architects and interior designers who have opened the door to his innovation and the use of new experimental techniques.
An example of this symbiosis would be his work in the MiramArt tunnel, in the Bahía de la Concha in San Sebastián, which recreates the artistic experience of an underwater world. Goikoetxea has worked in a multitude of supports and formats knowing how to adapt to the tone and demands of his task.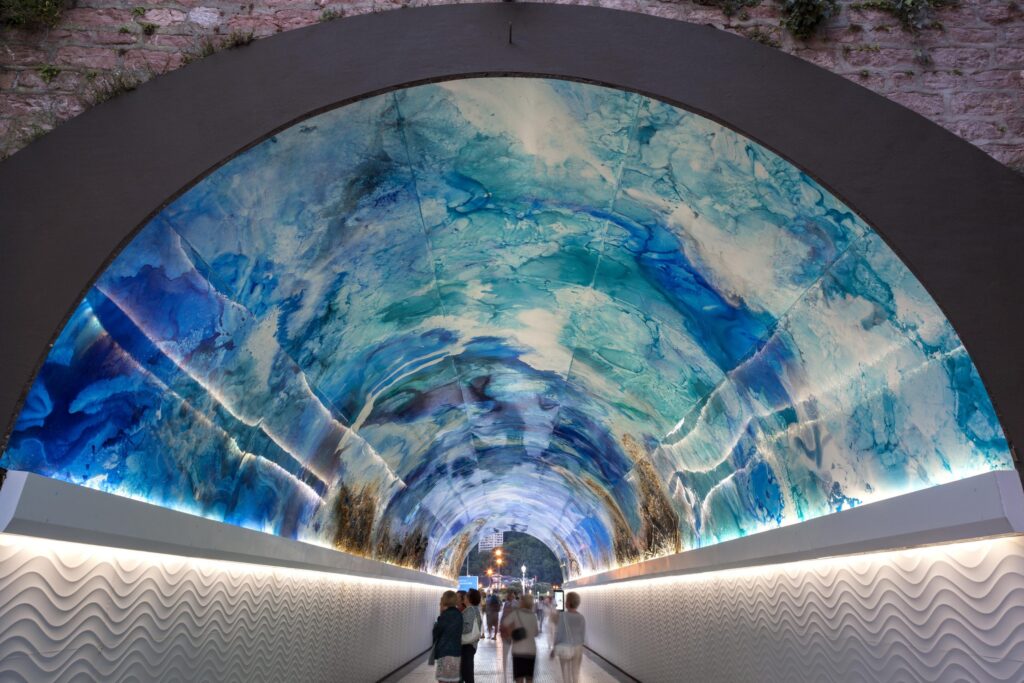 The exhibition at Recoleto draws from biomimicry, the science that studies nature as a source of inspiration for innovative technologies to solve those human problems that nature has solved. Through folds, twists and undulations he recreates illusory and dreamlike environments managing to transform matter.
The exhibition will be available during the months of June and July. The inauguration will take place on Saturday 18th June at 8.00pm. Reservations to attend can be made through THIS LINK.
---
---

---