Pablo Ivars claims bronze in Spanish Adapted Cycling Championships
The xabiero cyclist finished second in the timed race and third in the road race to claim Bronze in the overall championships.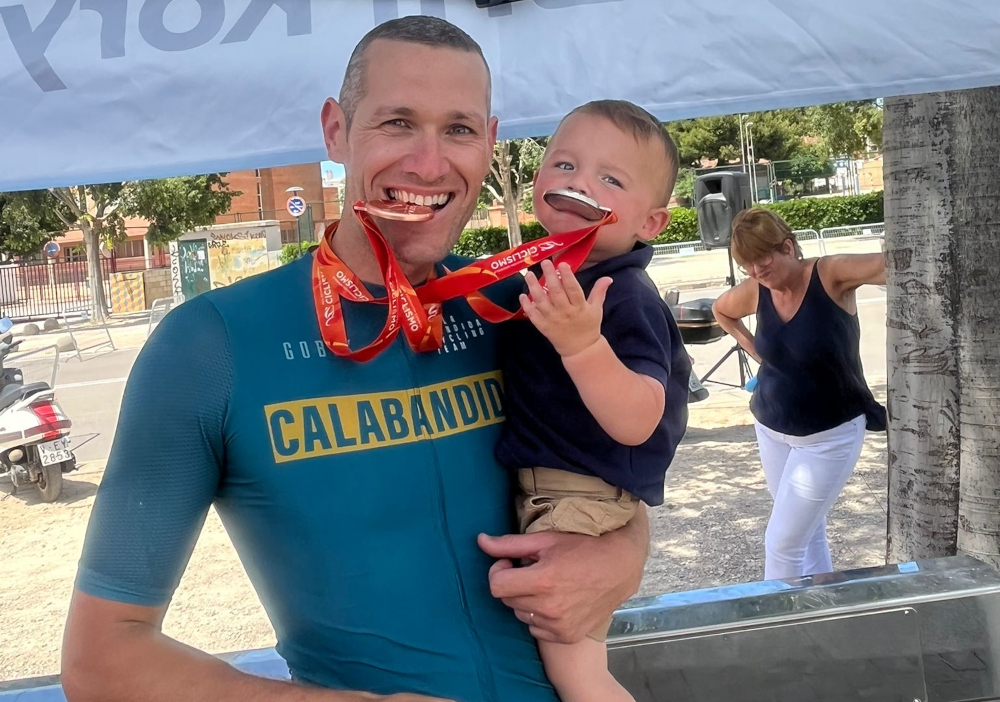 ---
Wednesday 8th June 2022 – Mike Smith
Source: original article – Carlos López (Xàbia AL DÍA)
---
Xàbia cyclist Pablo Ivars, from the Cala Bandida Cycling Team, managed to get on the podium in the individual and online time trial events in the Spanish Adapted Cycling Championship that was held this weekend at the Royal Marina of Valencia.
In the timed race, Pablo managed to be the second fastest behind the Catalan Sergi Jurado, in a circuit that ran through the Marina area of Valencia and the layout of the old Formula 1 circuit.
Meanwhile, in the road race, the cyclists moved to the metropolitan area of Valencia, arriving in Torrent. It was a very tough circuit, with temperatures reaching 41 degrees and forcing the riders to work hard. With everything, Pablo Ivars reached the last metres of the finish line with the strength to sprint and finish third in the race.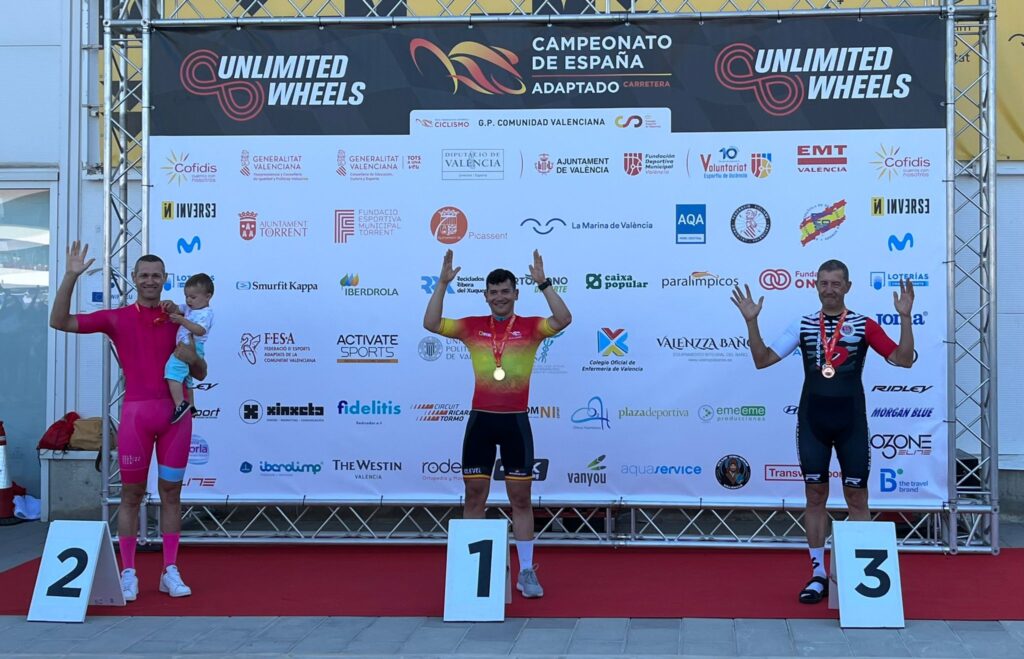 After this event, the xabiero cyclist highlighted that it was "a magnificent weekend and with more than excellent results, getting on the podium in both tests. On Saturday I really enjoyed the CRI, which was the test that best suited me, while that on Sunday in the road test I suffered a lot due to the heat and high humidity but very happy with the final result after fighting for the Bronze in a sprint where the weather conditions throughout the race wore us out a lot as cyclists so considering the situation, I reserved myself to attack in the final metres, achieving the objective".
With this, the Cala Bandida team cyclist ends his first block of competitions, standing out for his title of runner-up of Spain in the CRI modality after he could not finish the same test in the Deaflympics Games that were held last May in Brazil.
As explained by the cyclist "I was disappointed during the Olympics for not being able to finish the CRI, a test that I prepared a lot for months and that due to a puncture in the test where vehicle assistance was not allowed, I had no choice but to withdraw. With the results of this weekend I have felt glorious and confident to continue competing after the long work done so far. I want to thank my coach Adrián Peris who after many years working side by side we continue to reap successes and my family for encouraging me to continue in this beautiful sport".
---
---

---