Valencia publishes criteria for requesting night curfew in selected municipalities
An explanation was sought after confusion over why some municipalities in 'extreme risk' would not be under a new night curfew.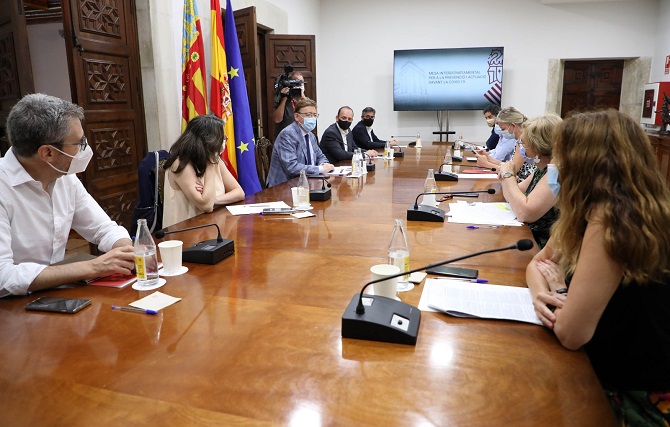 Thursday 22nd July 2021 – XÀBIA AL DÍA with Mike Smith
---
The regional government has provided the criteria that it has applied to request the approval of a night curfew in municipalities after some confusion over why some localities which are at the 'extreme risk' level will not see the measure imposed on them, such as Xàbia.
The are seven criteria that are considered in making such decisions:
The cumulative incidence (IA rate) in the last 14 days;
The cumulative incidence (IA rate) in people over 65 years of age;
The increase in cases diagnosed in the last 7 days.
The percentage of traceability.
The percentage of positivity of the diagnosed tests.
The reproductive index of the virus.
The indicator of excess cases in the last 7 days compared to the global expected in the Comunidad Valenciana, as reported by the Ministry of Health.
According to these criteria, Risk 4 – or 'extreme risk' – is reached when the 14-day IA rate exceeds 250 cases per 100,000 inhabitants; the IA rate is above 150 for those over 65 years of age; the diagnostic index is greater than 120; the traceability of the cases is less than or equal to 30; the positivity rate exceeds 15%; the reproductive index is greater than 2; and the number of cases exceeds the estimate.
The regional health secretary, Ana Barceló, explained in the press conference following the meeting of the regional interdepartmental board for Prevention and Action against COVID-19 that sometimes it isn't necessary for a municipality to meet all seven criteria but four or five can be considered to justify the request for a night curfew.
These seven indicators are included in the document "Coordinated response actions to control the transmission of COVID-19" which is prepared by the Report on Alerts and Preparedness and Response Plans, approved by the Public Health Commission of the Inter-territorial Council of National Health System.
---
Related Link
---

---