Valencia calls on town halls in tourism areas to be extra vigilant next weekend
Gabriela Bravo emphasizes that action must be taken from prevention and emphasizes the responsible behaviour of Valencian citizens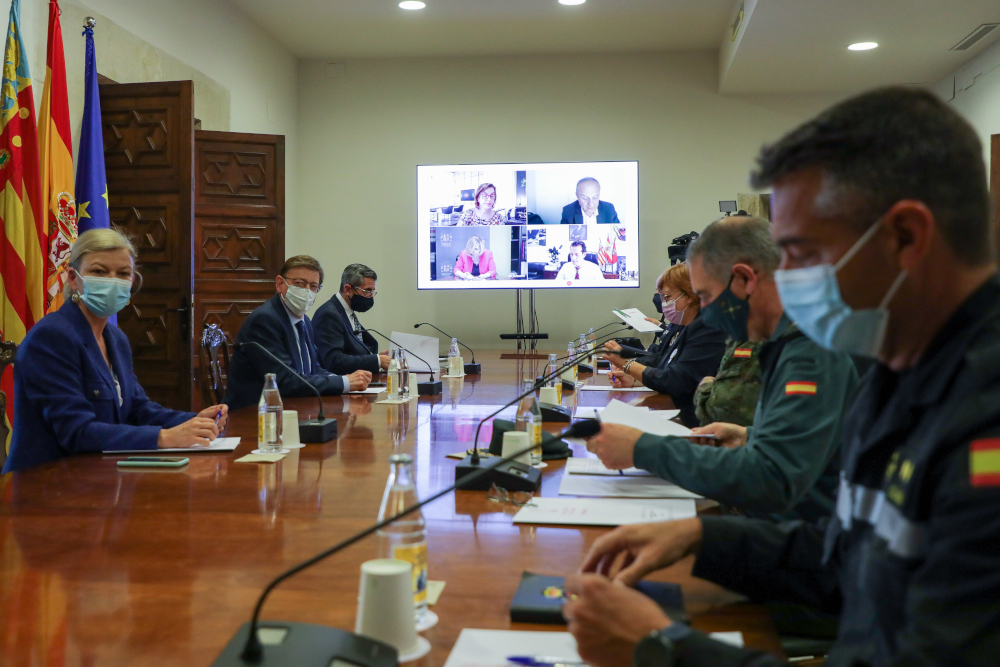 Tuesday 11th May 2021 – PRESS RELEASE with Mike Smith
---
The Generalitat Valenciana will be urging mayors of tourist municipalities as well as provincial capitals in the Comunidad Valenciana to step up control and surveillance measures to ensure compliance with all the necessary health protocols to halt the spread of COVID-19.
This was decided during a security coordination meeting on Monday which was chaired by president Ximo Puig and attended by responsible ministers and representatives from the different State security bodies and forces, those of emergency and civil protection bodies, the police of the Generalitat Valenciana, as well as the president of the Valencian Federation of Municipalities and Provinces, Rubén Alfaro.
During the meeting, the president thanked the armed forces and security bodies for the work they have done throughout the health crisis, because "thanks to their collaboration, loyalty and professionalism, good results have been achieved".
At the end of the meeting, the Minister of Justice, Interior and Public Administration, Gabriela Bravo, expressed the concern of the Generalitat Valencian for the coming weekend, which will be the first without perimeter restrictions, and said that everyone is welcome to visit the Comunidad Valenciana but "they must comply with the rules".
He explained that the Ministry will be urging municipalities in the region to convene their local security boards to coordinate with the local police forces on the need to strengthen control and surveillance measures to ensure compliance with the health protocols put in place to combat the spread of the virus, especially in those places popular with visitors.
"The action of the local police in coordination with the rest of the security forces is essential … in order to continue moving forward until COVID-19 disappears," said Bravo.
He also joined the president in thanking the Valencian people for their good behaviour so far which has allowed the Comunidad Valenciana to boast the lowest incidence rate in the country. He also addressed the younger members of the community, calling on them to behave responsibly, especially this weekend.
In addition to strengthening the controls and surveillance, the Comunidad Valenciana will also be increasing the staff for the 112 service to meet the demand for calls that may occur due to the easing of restrictions of population movement.
---
Information Source

---