TriXÀBIA 2022: Popular event takes place despite poor weather
The poor state of the sea forced the cancellation of the swimming test.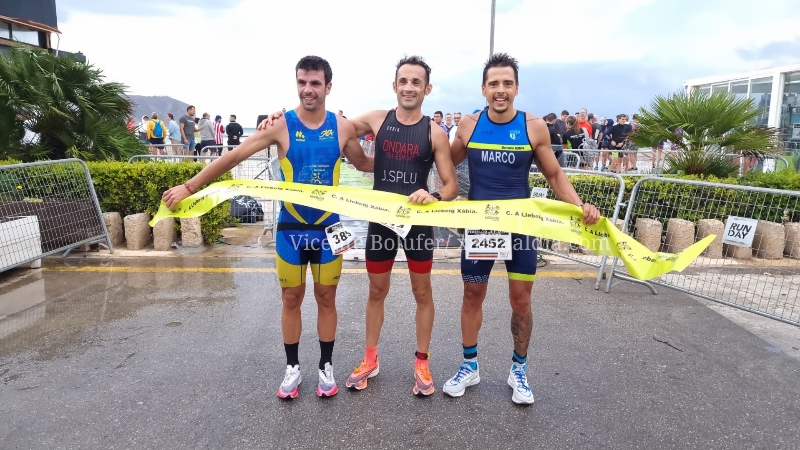 Monday 26th September 2022 · Mike Smith
Source: Carlos López (XAD)
Athletes are made of a different kind of stuff and they demonstrated this on Sunday during the tenth edition of TriXÀBIA. Rain and wind could not dampen their spirits, even when the state of the sea forced the organisers to reduce the event to a duathlon, with just the running and cycling tests.
With all the water accumulated on the route, the cycling test was particularly tricky for the participants and there were several falls.
The winners of the Olympic category were Mark Tanner of CT Hurucán Valencia with a time of 2hrs 01m 21s and Blanca Salvador Bosch (CDT Resistentia T3), who finished in 2hrs 18m 41s and he winners of the Sprint category were Adrian Ivars Ivars (Kamikazes Gang) with a time of 1hr 02m 26s and Saida Perea Peiro (CT Gandía), who finished in 1hr 12m 14s. See the link below for full results.
Brave athlete and Jávea resident Scott Gordon successfully completed the sprint modality in an example of honour, willpower and effort and his arrival at the finish line was recognized with a standing ovation.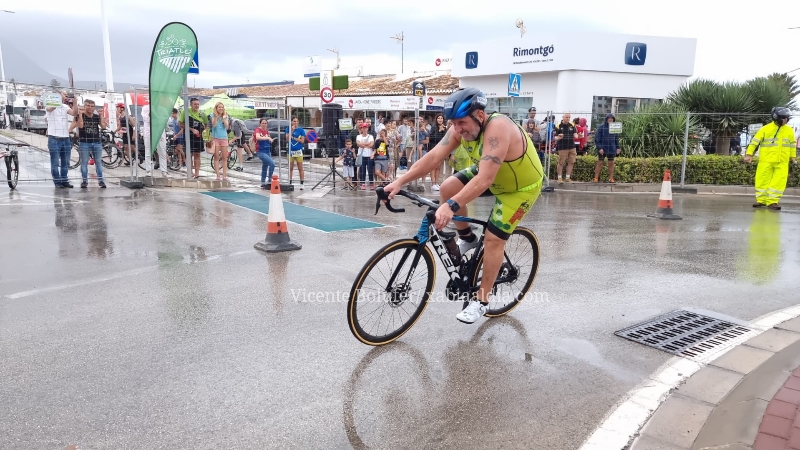 On his social media, Scott said that "I honestly thought I'd never be able to compete in a Triathlon again. I only started trying to run a few months ago after registering for the TriXabia … I can honestly say that was one of the toughest things I've ever done in my life. In fact if it wasn't for Jaime Escortell running alongside me I'm sure I wouldn't have finished, so a big THANKS to Jaime……es muy apreciado!!! The finish line was super emotional and I thank everyone for their support at the end and throughout the course; you all kept me going and made finishing possible".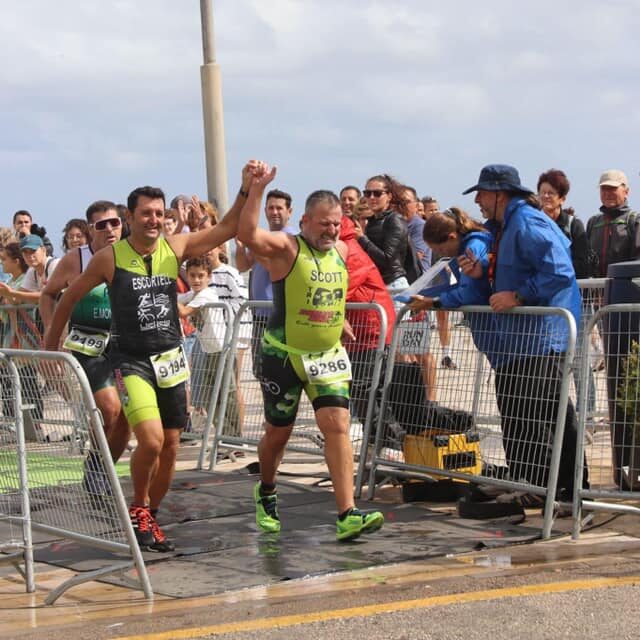 Top Ten Results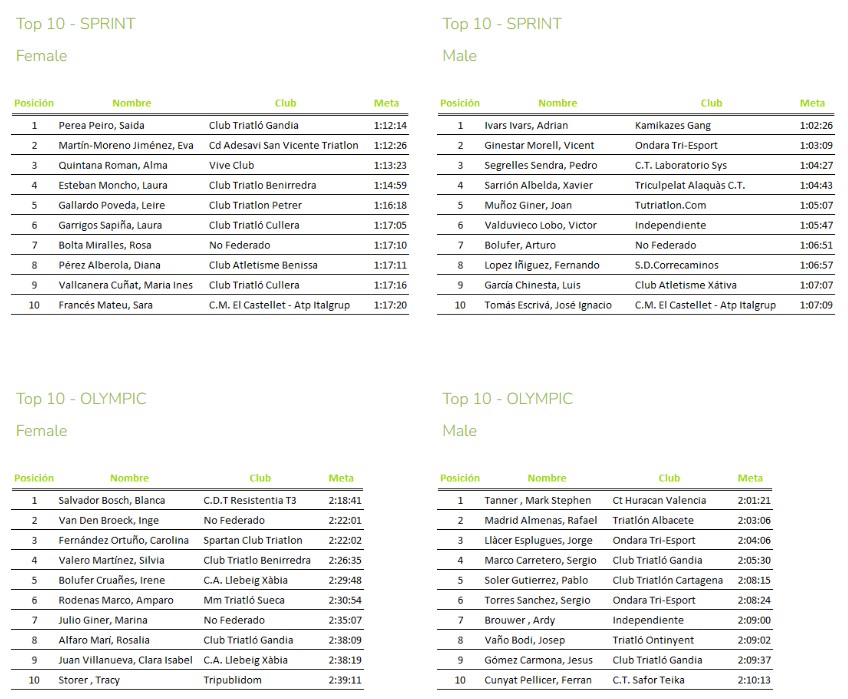 Click HERE for full results of TriXÀBIA 2022.
Photo Gallery
Photographs from Xàbia AL DÍA.
---

---