Tourism will assess play equipment on Arenal beach to check for any need to replace it
If it is assessed that the equipment needs replacing, the town hall will apply to the Valencian Tourism Agency for funding assistance.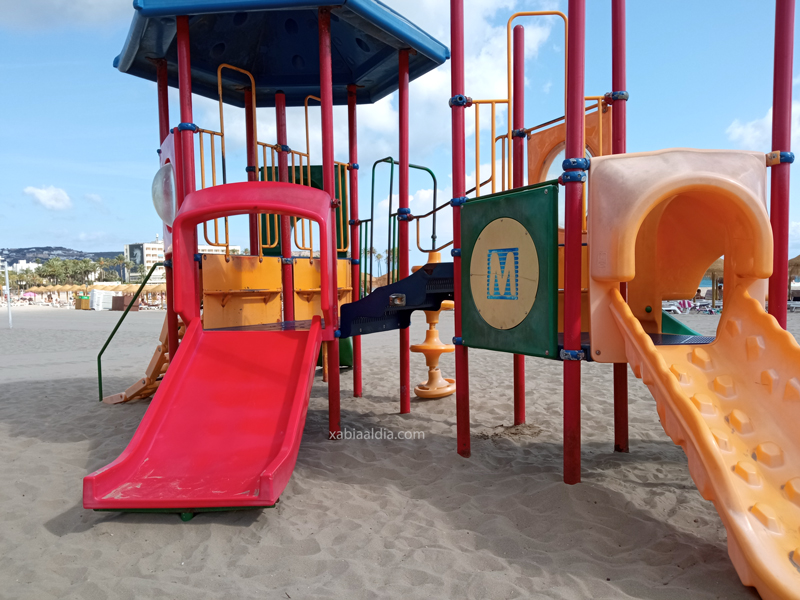 Monday 26th September 2022 · Mike Smith
Source: Carlos López (XAD)
The Department of Tourism in Xàbia will review the children's play equipment of the Playa del Arenal to check if they meet the minimum requirements for use as well as their general appearance which is necessary for the most iconic beach in the municipality, and where necessary apply to the Valencian Tourism Agency for its replacement.
This was explained by sources from the Department of Tourism to Xàbia AL DÍA (XAD) when asked about some complaints that a resident of Xàbia conveyed to XAD about the state of the play area that is in front of the Carnaval restaurant.
The resident explained that this particular play area is one that is used throughout the year, but the equipment has been in a poor state of repair for some time. Not surprisingly, it is also the oldest of all those on the Arenal beach where the town hall has installed new play zones over the past few years with more options for the younger members of the community.
The town hall responded that a municipal technician would be making an assessment of the area where the play area is located to confirm the complaint and make a report. If it is reported that the equipment needs to be replaced, a request will be made to the Valencian Tourism Agency.
---

---