Match Report: CD Dénia 1-1 CD Jávea
Dénia and Jávea share the points in Diego Mena Stadium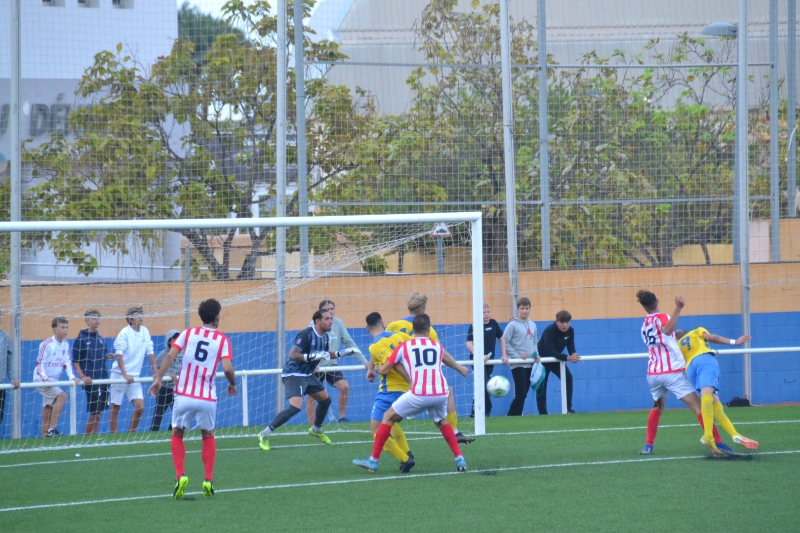 Monday 26th September 2022 – Mike Smith
Source: XAD
Despite the forecasts of rain for Sunday with a red alert coming into force later in the evening, the fierce derby match between CD Denia and CD Jávea was played out and finished with a share of the spoils.
During the first half, the control of the game was in the hands of the hosts who came closer to the domains of Jávea custodian Tonet and took the lead 1-0 through Renzo. CD Jávea barely endangered the Dénia goal, carving down plenty of opportunities but without finding any real chances and the home side went into the break protecting a slim 1-0 lead but with a forced change after an injury to goalkeeper Andrada.
The second half began with two changes made by Jávea head coach Juan Carlos, bring on David Buigues and José Cabo for Miguel Mut and Lacchan Bruens to give more depth on the right in the case of the first and more depth with in attack through Cabo. Jávea immediately suffered a setback when captain Aldo had to withdraw injured as soon as the second half began and almost went two goals behind when defender Victor Caturla almost put the ball into his own net.
The first clear chance for Jávea came from David and as the minutes went by the dominance switched to the visitors who sought a goal to draw the game and Fran almost did so. Then a free kick that Javi was well-stopped by the keeper. The equaliser finally came with 15 minutes to go in a good play by David, pass to Luís García then to substitute Ramis who fired past the keeper to force a share of the spoils.
CD Dénia. Andrada (Alex, 41m), Jaume, Elías, Peña, Seguí, Renzo, Pablo, Nano, Palacios (Ribes, 70m), Josep (Sirerol, 82m), Panucci.
Subs not used: Castillo, Lobo, Ferran, Piñero.
CD Jávea. Tonet, Miquel (David, 46m), Caturla, Paco, Aldo (Mario, 54m), Laclan (Cabo, 46m), Willy (Rubén, 76m), Javi (Ramis, 70m), Fran, Luís García, Tomás.
Subs not used: Aaron (GK), Toni.
Referee: Emilio Espigares Jimenez.
Assistant Referees: Adrian Parra Gomez and Javier Bernabeu Campello.
Yellow Cards:
11m – Lachaan (CD Jávea)
58m – Palacios (CD Dénia)
67m – Martínez (CD Dénia)
73m – Ronda (CD Dénia)
80m – Panucci (CD Dénia)
86m – Castillo (CD Dénia)
Red Card:
None.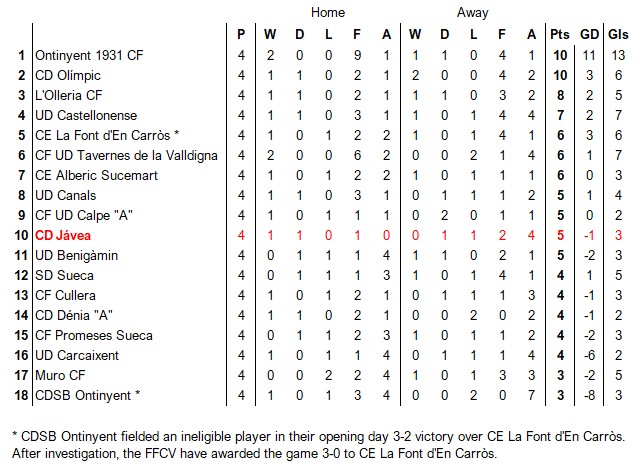 ---
Season 2022-23 Fixtures, Results and Statistics
---

---