The xabiero Cristóbal Cholbi finishes fifth in Spanish Moto Cross Championships
The young rider aims to finish on the podium at the next meet in Badajoz in two weeks.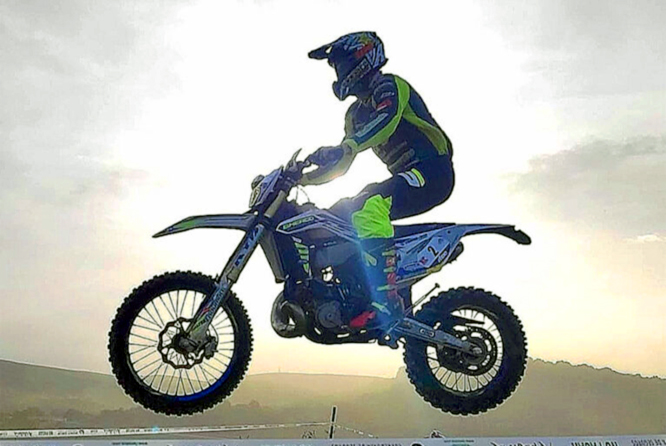 ---
Wednesday 26th January 2022 – ÁLVARO MONFORT with Mike Smith
---
The Xàbia rider, Cristóbal Cholbi, has finished fifth in the Spanish Moto Cross Championships that took place this past Sunday 23rd in Jerez de la Frontera. A total of 143 riders participated in the race, with Cholbi registered in the Senior category.
The xabiero suffered a fall in the Super Pole, an unforeseen event that caused him to fall back in the placings and force him to remount and chase the pack. Throughout the two-hour race, Cholbi went rose through the placing, starring in great comebacks that confirm the young man's desire to fight for the top positions in the premier category of Moto Cross. The category went to Sergio Navarro who shared the podium with his brother Alejandro in second position and Antonio García in third place.
On the weekend of February 5th and 6th, Cristóbal Cholbi will compete again in the Jerez de los Caballeros Moto Cross in Badajoz, in which he aspires to occupy the top positions. The journey of Xàbia is sponsored by La Mezquida Racing, Casco Rojo Team, the Federación de Motociclismo de la Comunitat Valenciana and Motos Ruta 22.
---
---

---