The treasured image of Jesús Nazareno will be carried down on Sunday 20th March
The emotional procession will be the first major religious event to be staged since the beginning of the pandemic two years ago.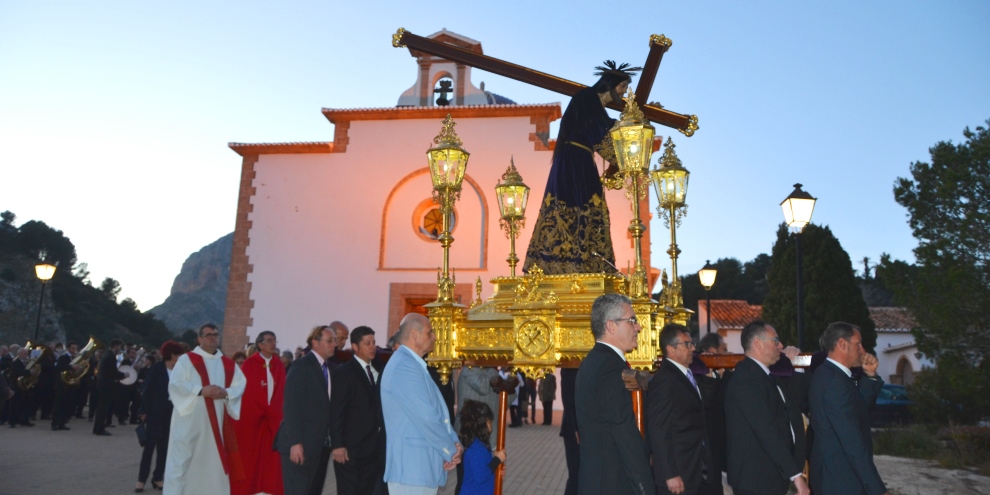 ---
Monday 7th March 2022 – Mike Smith
Source: Ajuntament de Xàbia Press Release
---
The progressive return to normality after the pandemic is allowing municipalities to recover massive events and traditions and, after a two-year break, Xàbia will be experiencing again the emotional processional descent of the treasured image of Jesús Nazareno on Sunday 20th March.
Mayor José Chulvi received the women from the Cofradía de Jesús Nazareno on Monday, a dedicated group who delivered the programme of liturgical acts that will accompany the traditional descent of the image, the sentimental patron and perpetual mayor of Xàbia, which will take place as always on the Third Sunday of Lent.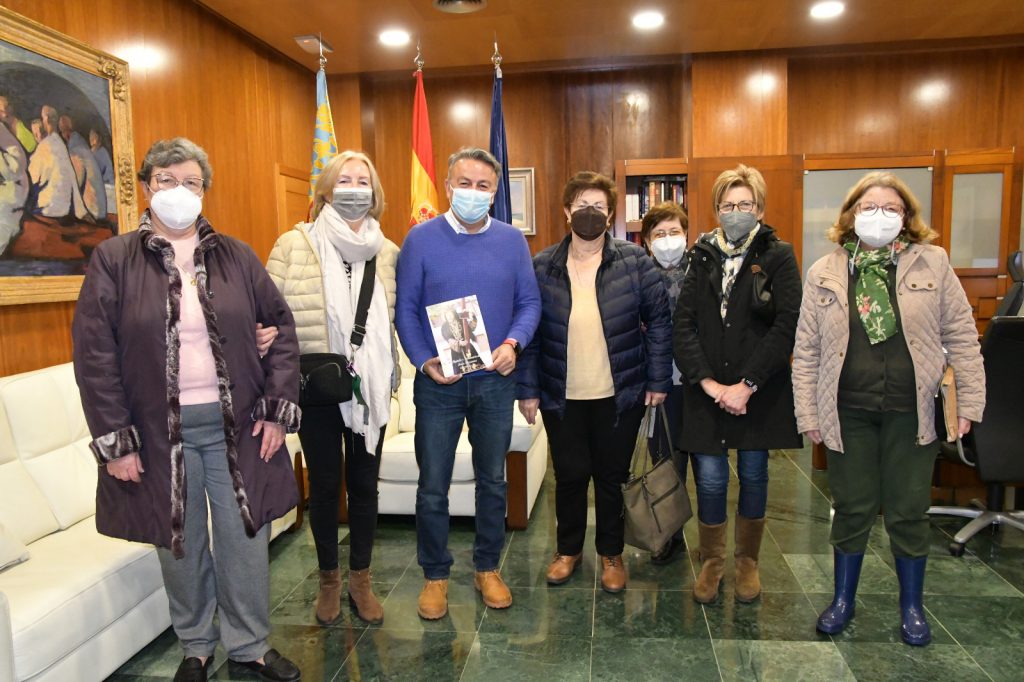 On Sunday 20th March, at 6.30pm, the delegation of municipal officials will leave the church square in the heart of the historic centre to walk up to the iconic blue domed chapel of Calvario, the normal resting place of the treasured image.
At 7.00pm, the image, accompanied by the Virgin Dolorosa, will be carried on the shoulders on the brotherhood in a emotional procession which will wind its way down the hill to the centre of the town, the way being lit with hundreds of local people holding long candles, some walking barefoot in penance. The image will be carefully carried through the doors of the church of San Bartolomé and placed in the nave where it will remain throughout Easter and until May 3rd when it will be carried back to the chapel.
The following day, Monday 21st March, a welcoming mass will take place and the traditional novena – nine consecutive days of prayer – will start in honour of the town's treasured Nazareno.
---
Related Link
---