The square that remembers Montserrat Caballé in Xàbia
The opera singer, probably best known for her "Barcelona" duet with Freddie Mercury, once sang in Xàbia and now has a square named after her.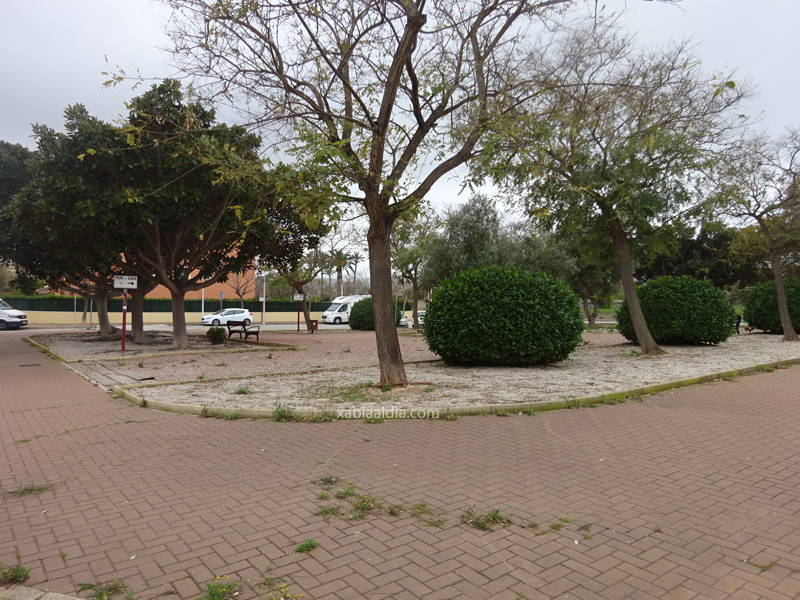 ---
Monday 12th April 2022 – Mike Smith
Source: original article – Xàbia AL DÍA
---
Today marks the 89th anniversary of the birth of Montserrat Caballe, the great Spanish soprano, to whom Google today dedicated its doodle, the icon at the top of the search page.
As some will remember, Caballé performed in Xàbia in March 1993 in a concert in the historic fortress-church of San Bartolomé and she even appeared in a "falleros" party of a political party in elections of those years. And she became well-known on the international stage for both music and non-music fans when she performed a duet with Queen's Freddie Mercury called "Barcelona" to mark the city's status as the host of 1992 Summer Olympics.
She died in October 2018 at the age of 85 after being admitted to hospital for a gallbladder problem with Felipe VI of Spain describing her as "the best of the best" whilst Spanish prime minister Pedro Sánchez considered her the great ambassador of Spain.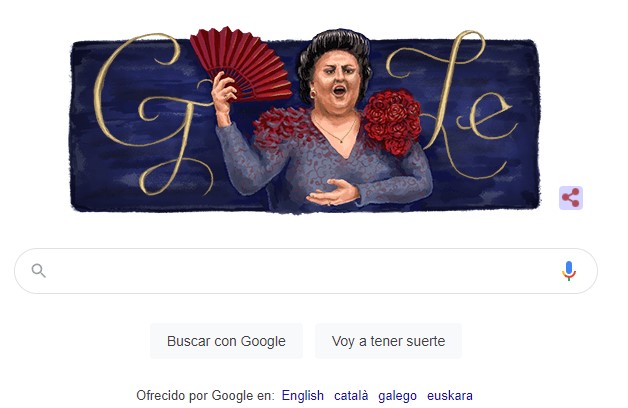 As a tribute to that performance, within the framework of the acts for October 9 of last year, her daughter Montserrat Martí Caballe offered a zarzuela and opera recital, also in the church in the heart of the historic centre of Xàbia. It was 28 years old.
But few know that there is a square in Xàbia dedicated to the soprano Montserrat Caballe. It is close to Avenida d'Àusias March avenue and bordered by Calle Raimon and Calle Ovidi Montllor.