Cáritas collects more than 1,500 euros for Ukraine through its charity market
More than a thousand people visited the market and bought all kinds of objects from books and ties to coffee sets and ornaments.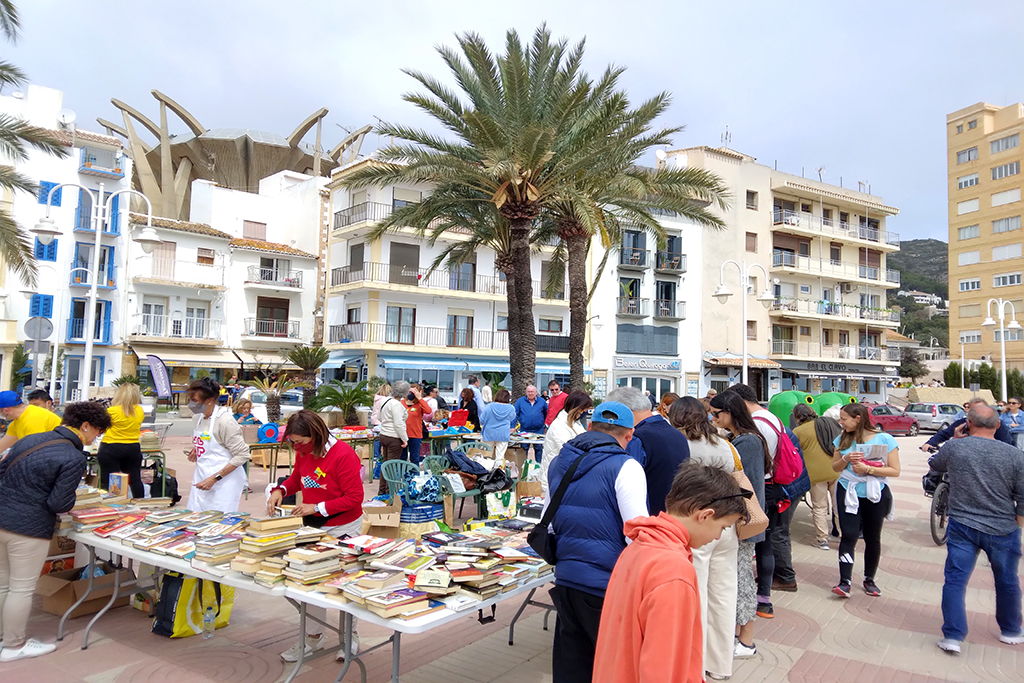 ---
Tuesday 12th April 2022 – Mike Smith
Source: original article – Álvaro Monfort (Xàbia AL DÍA)
---
The charity market of the Cáritas branch Nuestra Señora de Loreto collected 1,532 euros last Sunday, money that will be allocated to Cáritas Ukraine in order to help alleviate the effects of the humanitarian crisis as a result of the Russian invasion. The market was a complete success considering the date changes and postponements that this simple initiative has had due to the bad weather in March.
More than a thousand people visited the market on the Paseo Joaquín Sorolla, motivated by solidarity and the desire to contribute to this extraordinary collection promoted by the Cáritas de San Bartolomé y Loreto. The special destination of the funds led the residents of Xàbia to contribute all kinds of objects beyond the traditional books and toys that are usually put up for sale.
Among the specific pieces, some coffee sets, ornaments and charity ties with the colours of the Ukrainian flag made by volunteers and the Caritas sewing workshop were sold.
This event responds to the charitable nature of the group and the call of the Church of the Diocese of Valencia to make extraordinary collections in support of the people of Ukraine. The contribution of all the Caritas of Spain is intended not only for its namesake in Ukraine but also for the 36 offices that exist around the country in Romania, Poland, Moldova and Bulgaria which have welcomed refugees who have fled their country.
In addition, within Ukraine, 11 centres have been equipped with trained teams that offer essential assistance, safe transportation, shelter, care for the most vulnerable groups and basic emotional support, especially for boys and girls.
---
---