The Parador de Xàbia will receive 10 million euros from the General State Budgets 2022
Renovation has been delayed for some years due to changes in government and the pandemic.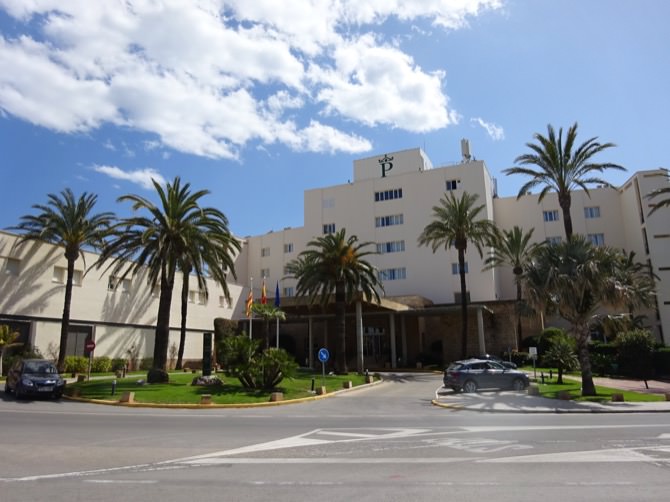 Thursday 14th October 2021 – ÁLVARO MONFORT with Mike Smith
---
The Parador Nacional de Xàbia will receive 10 million euros from the General State Budgets (PGE) for 2022 to carry out the modernization of the hotel complex which was announced some years ago and has suffered numerous delays.
However, the investment doesn't mean that the renovation work will start any time soon. Once the PGEs go ahead, the documentation stipulates that the investment to be carried out will be for two years. According to Budgets, the final investment to be made will be a total of 20 million euros spread over two years, 10 million in 2022 and another 10 million in 2023.
Changes in the national executive and the coronavirus pandemic have forced the project to be delayed whilst the vote of no confidence presented against former prime minister Mariano Rajoy and the succession of Pedro Sánchez as head of the government have also delayed the investment in the complex.
Renovation work was originally scheduled for 2020 at the end of the tourist season but the pandemic called a halt to any kind of action. With the increase in positive cases across the Comunidad Valenciana, the Parador complex was made available to the Ministry of Health as a space to accommodate health professionals and citizens who were required to quarantine themselves or suffered mild symptoms in order to lighten the burden on hospitals. All this resulted in a delay to the renovation work which now seems to be reaching a final resolution, at least at the administrative level.
The project involves the modernization of the complex, incorporating the latest technology in the rooms similar to that which is being installed across the hotel industry as well as the addition of new rooms to respond to the current needs of the guests.
The Parador Nacional de Xàbia was opened in the late 1960s in response to the interests of the government at the time in attracting foreign visitors to Spain and opening up the country to the rest of the world. Its location in such a privileged situation made it an imposing building for some time. In recent years, in addition to accommodating guests, it has hosted conferences, weddings, celebrations and live music concerts.
---

---