250 runners competed in the 29th edition of Cross Baix Montgó
Moha Rida was crowned champion, completing the course in just under 36 minutes.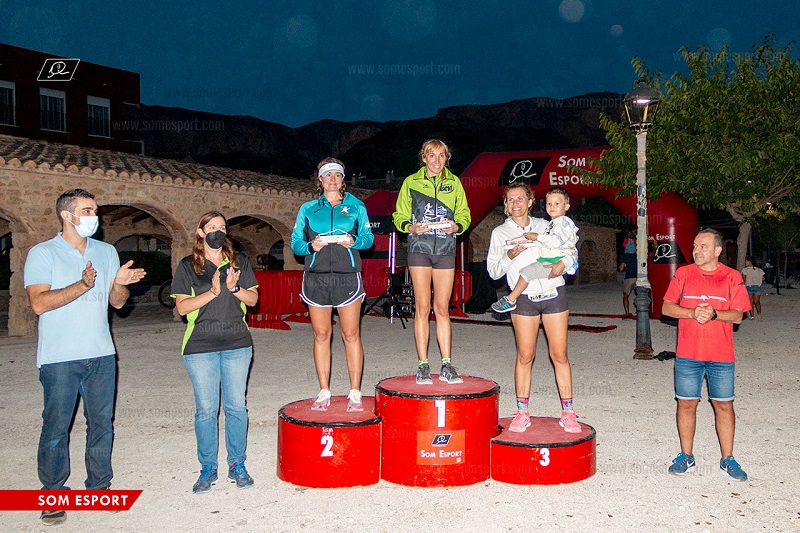 Thursday 14th October 2021 – CARLOS LÓPEZ with Mike Smith
---
A total of 250 runners completed the Cross Baix Montgó in its 29th edition, held last Saturday. The cross-country run took place on the roads that connect that connect Xàbia and Jesús Pobre along a route of about 10.9 kilometres passing through the valley below the steep southern cliffs of the Montgó Massif.
The classifications were:
Classification: Men
Mohamed Rida Younes Chelloubi (Dénia Corre) – 0:35:53
Yousseff Ahatach (Dénia Corre) – 0:37:17
Toni Soler (CA Llebeig Xàbia) – 0:38:08
Classification: Women
María Isabel Ferrer (CA Llebeig Xàbia) – 0:42:51
Cristina Roselló (CA Publidom) – 0:44:27
Tracy Storer (CA Publidom) – 0:49:52
Classification: Men's Senior
Antonio Soler Llidó (CA Llebeig Xàbia) – 0:38:08
Hector Vengut Moll (C.Ginestar Atletisme Benissa) – 0:41:34
Jose Miguel Llobell Serrat (CMA La Faixa) – 0:43:29
Classification: Women's Senior
Cristina Roselló Prats (CA Publidom) – 0:44:29
María Sánchez Martínez (CA Nexo Team) – 0:53:41
Mariona Valor Segura (C. Dénia Corre) – 0:54:31
Classification: Men's Veterans A
(C. Dénia Corre) – 0:35:53
Youssef Ahatach Darboun (C. Dénia Corre) – 0:37:18
Miguel Ferrer Ballester (CA Sense Pressa El Verger) – 0:39:25
Classification: Women's Veterans A
María Isabel Ferrer Castell (CA Llebeig Xàbia) – 0:42:51
Tracy Storer (CA Publidom) – 0:49:52
Marisol Catalá Prats (CA Llebeig Xàbia) – 0:50:05
Classification: Men's Veterans B
Víctor Manuel Fernández García (C. Dénia Corre) – 0:39:40
Sergio Torres Sánchez (C. Ondara Tri-Esport) – 0:42:04
Ximo Pons Pons (C. Esports Colau Runners) – 0:43:48
Classification: Women's Veterans B
Josefa María García Signes (CA Corremundos) – 0:51:32
Mila Ortega Vallejo (C. Dénia Corre) – 0:56:30
Christiane Ronacher (CA Corremundos) – 0:56:39
Classification: Men's Veterans C
José Luis Alaminos Montes (CA Corremundos) – 0:45:59
Francisco Ivars Giner (C. Ginestar Atletisme Benissa) – 0:49:54
Rafa Sánchez Valverde (Independent) – 0:51:40
Classification: Women's Veterans C
Louisa Ambler (CA Corremundos) – 0:54:16
Teresa Gregori Muñoz (CA Gata) – 1:00:00
Marta Gimena (C. TriPuçol) – 1:00:57
Classification: Male Juvenil
Pablo Gozalbo Chorro (Independent) – 0:50:54
Miguel Miñana Sala (CA Gata) – 0:52:49
Javier García-España Ariño (Independent) – 0:57:24
Classification: Female Juvenil
Anna Mulet Pedro (CA Gata) – 1:06:00
---

---