The Department of Equality of Xàbia involves all departments in the fight for the visibility of women
Sports, Culture and Youth department programme events in which women will be the protagonists.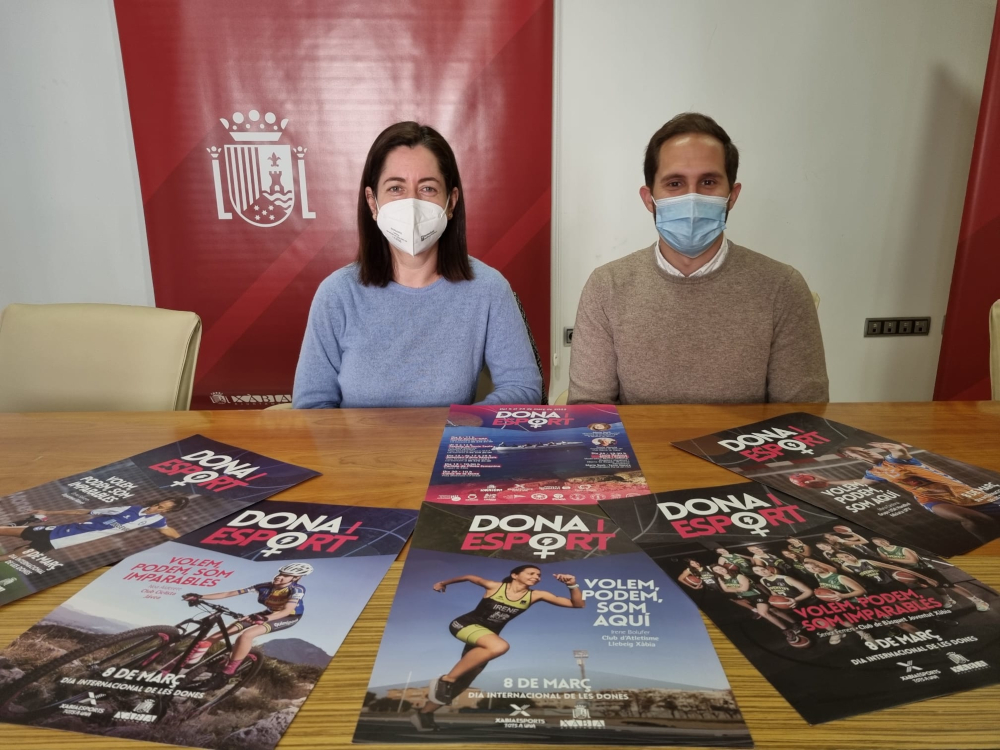 ---
Tuesday 1st March 2022 – Mike Smith
Translated from a press release from Ajuntament de Xàbia
---
Making women visible and the weight they have in all sectors of society is a path that goes far beyond public bodies that work specifically for equality. And reminding them of this commitment is what the councillor Montse Villaverde (Equality) has done this year, involving the different municipal departments in actions to raise awareness and show that women are present in sports, culture, art and many professions that they have not been traditionally in attendance.
One of the departments that has taken on the invitation is the Department of Sports and the responsible councillor Alberto Tur is taking another step along the path that began last year to present the Dona i Esport campaign ("Women & Sport"), with its supporting images starring local athletes that will fill the advertising boards of the municipality; this year it is María Cardona (handball), Irene Bolufer (athletics), Noa Alderete (BTT), the Joventut Xàbia senior women's team (basketball) and Gema Soliveres (Soccer) who will represent local women's sport.
A calendar of sports activities has also been organised (zumba gap, table tennis, martial arts, pilota valenciana and the annual women's non-competitive race) that will close with a debate on women's sports on Thursday 24th March at 7.30pm in the Multipurpose room of Portal del Clot where attendees will learn about the experience of the local Rowing Club.
The councilor has encouraged maximum participation in these workshops, which are free and interested parties can register at the Palau d'Esports Municipal by telephone on 986 59 22 00). For her part, the Equality councillor wanted to highlight the importance of sport as a channel for team building, relating and empowering women.
Councillor Villaverde also announced that another department that has organised a calendar featuring women during this month is Youth, which has prepared a series of interviews with xabieras with professional careers in sectors ranging from reproductive medicine to design, the police, chess or the boxing. They can be followed on Play Jove's social networks from March 1st to 16th.
In addition, in collaboration with UNED, a tutored art workshop entitled Arte en Féminas has been prepared, which will take place on March 22nd at the Municipal Library in Carrer Mayor. The Department of Culture has given a greater prominence to women in the programming with theatre productions such as "De todas las más bellas, las más bellotas" that will be performed this Saturday. The Municipal Library has also reinforced the bibliographical acquisitions linked to the feminist struggle to enrich the space dedicated to women.
Finally, the councilor recalled that, like every year, the City Council will celebrate the institutional act marking International Women's Day on March 8th at 12 noon.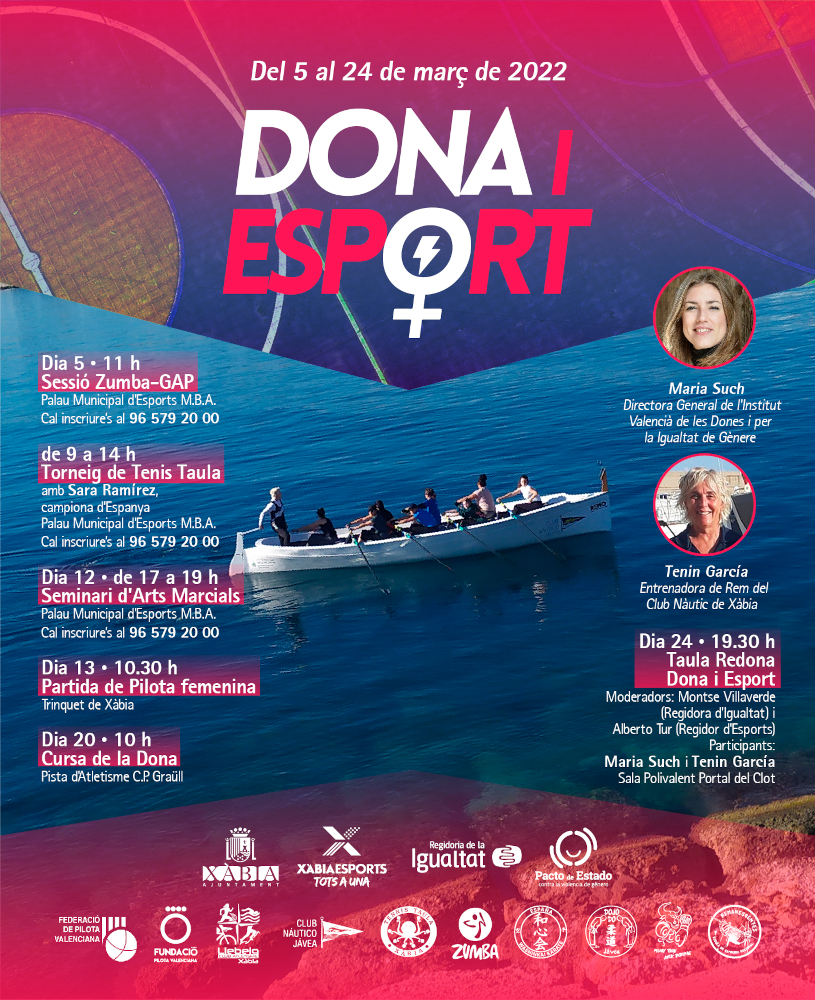 ---