The big Marina Alta derby will take place on Sunday in Jávea
Fran and Elián will be absent from the Montgó derby due to injury.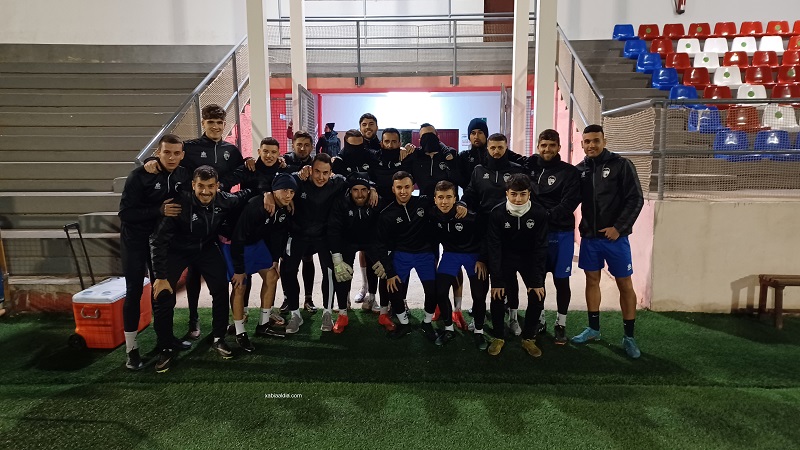 Friday 3rd February 2023
Mike Smith with Xàbia AL DÍA
Regional football rivalry reaches a peak on Sunday when CD Jávea host CD Dénia at the Campo d'Esports Municipal, a game which comes with the hosts on the rise under the guidance of new head coach Julio Ivorra whilst the visitors from over the bump enjoying an uncertain time with mixed results. Although derby games afford no favourites, CD Dénia will arrive in a more comfortable position in the league table.
Head coach Julio Ivorra will be able to rely on two key players who were unavailable for last weekend's 2-2 draw against Calpe; Tómas and experienced keeper Tonet will be available for selection. On the other hand, Ivorra will continue to be without key midfielder Fran who picked up an injury in a training session prior to the Calpe game whilst Elián also remains unavailable.
The match has been selected by CD Jávea as this season's 'Día del Club' which means that admission will be 10 euros for non-members and 5 euros for members. Before the game, the club will also present its two new sponsored kits, the home red-and-white with AMJASA and the away blue shirt sponsored by XÀBIA ESPORTS, both local council entities.
Xàbia AL DÍA was able to chat with head coach Julio Ivorra during this week's training.
Q: It was a complicated game against Calpe and a point can be considered a fair result.
Ivorra: Yes, I think across the whole match, a draw was a fair result. It was a tough game with the scoreline alternating between the sides, many chances and moments of good play by both teams. In short, it was a good game.
Q: Next: the derby against Dénia – it will be another difficult encounter.
Ivorra: Yes, a very difficult match against an opponents which has very good players in its squad but we will try to make it very difficult for them as well.
Q: Although there are three points at stake, these derbies are different from usual matches.
Ivorra: Let's hope our fans come out to help us. It's been a very difficult season for the team and now – more than ever – is when the players need the support of the fans. You don't need a special motivation for a derby game. Every time a player puts on the red and white shirt, he has to do his best, regardless of the opponents, and even more so when playing at home.
Q: Tomás and Tonet will be available for the game but Elián and Fran remain unavailable. Fran's injury looks bad.
Ivorra: Fran is a vital player for us because of his style of play. and we still don't know the exact extent of the injury. We hope to have available Elián soon. Tonet returns after the suspension but we were happy with Aarón's performance on his debut. We had no doubts with him, because he always trains at a high level, I'm sure he'll have more opportunities.
Q: You've gone three games without losing, two wins and a draw. On Sunday you came out with six changes compared to the previous game, are you concerned that you have several players on the verge of suspension?
Ivorra: I like everyone to have opportunities as far as possible and feel involved. They already know that everyone must be ready to play because they can do it at any time, but we already know how football works if you rotate and lose. It is said that what works should not be touched. If the same ones always play and you lose, you have to rotate. If you win everything is fine, but if you lose everything is bad.
---
---