Some 2 tonnes of electric cable recovered from the sea off Cap de Sant Antoni
It seems that during the weekend vandals removed it from the store next to lighthouse and rolled it off the cliff edge.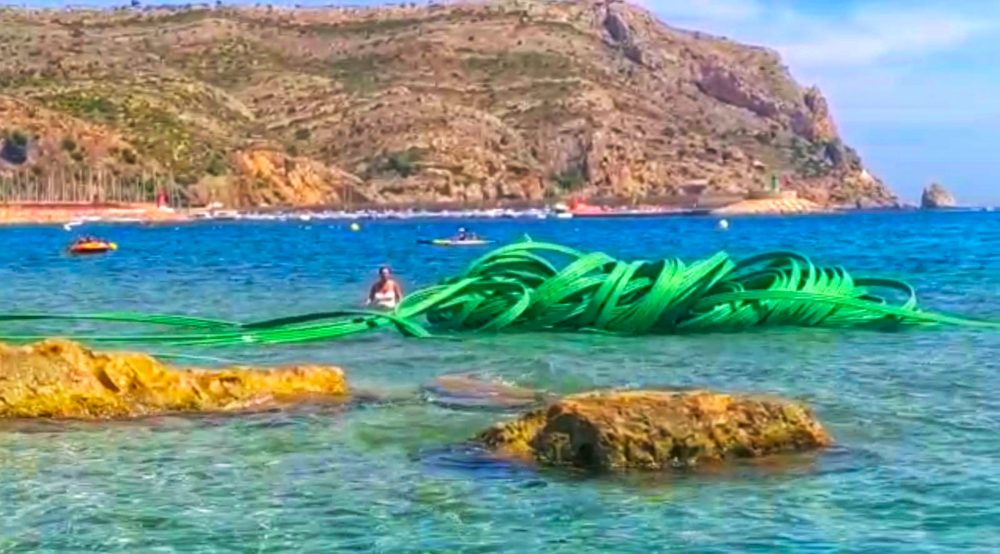 Monday 22nd August 2022 · Mike Smith
Source: Ajuntament de Xàbia
TETMA, the company recently contracted for street cleaning and public spaces in Xàbia, yesterday recovered about 300 metres of electric cable from the sea in the Cap de Sant Antoni marine reserve.
After receiving notice from a member of the public, the boat that has reinforced the cleaning in coves and coastal spaces of difficult access this summer located this strange and cumbersome "waste" floating under the headland of the Cap de Sant Antoni and towed it to the coast, unloading it next to the Triana bridge with the help of swimmers.
The cable, which weighed about 2 tonnes, has come from the work that Iberdrola is carrying out to bury the power line that carries electricity to the lighthouse and runs through the entire area of ​​Les Planes.
The Department of the Environment contacted the company and certified that the material is theirs. Throughout the day, it will be removed from the beach.
Everything indicates that, during the early hours of Saturday to Sunday, some people took it from where it was stored next to the lighthouse and rolled it down the slope to the cliff edge where it dropped into the sea.
The town hall in Xàbia regrets and condemns this act of vandalism, totally disrespectful to a protected natural environment and once which could have caused a serious nautical accident. The local council has announced that, together with the affected company, it is making inquiries to identify the culprits and demand responsibilities.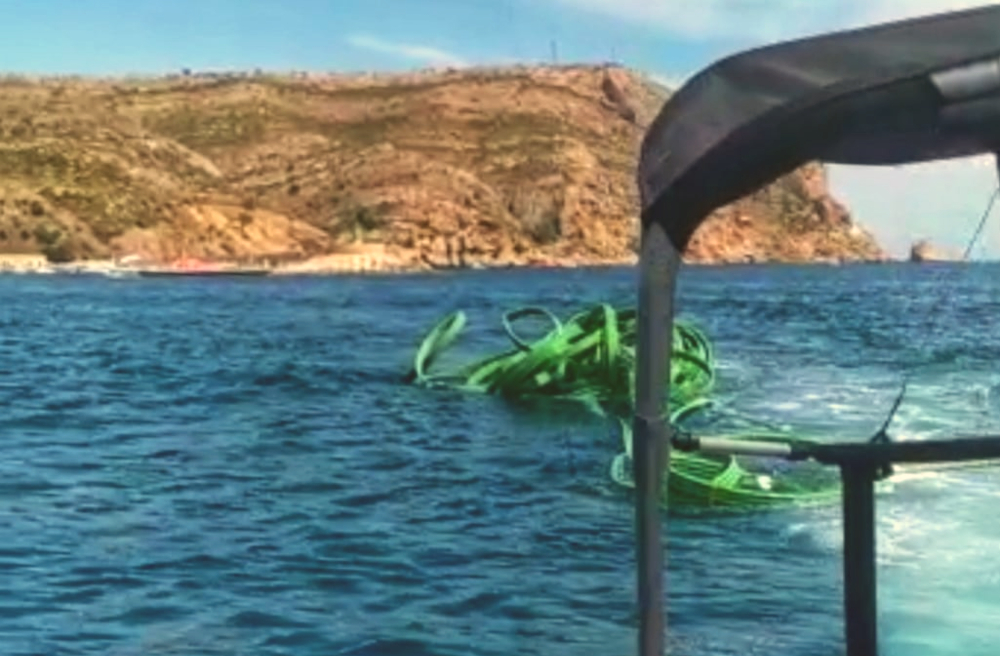 ---

---