Valencian president calls for unity to rebuild those areas affected by forest fire
The president of the Generalitat thanks the firefighting services, security forces and mayors for their "enormous work" to protect people's lives and natural heritage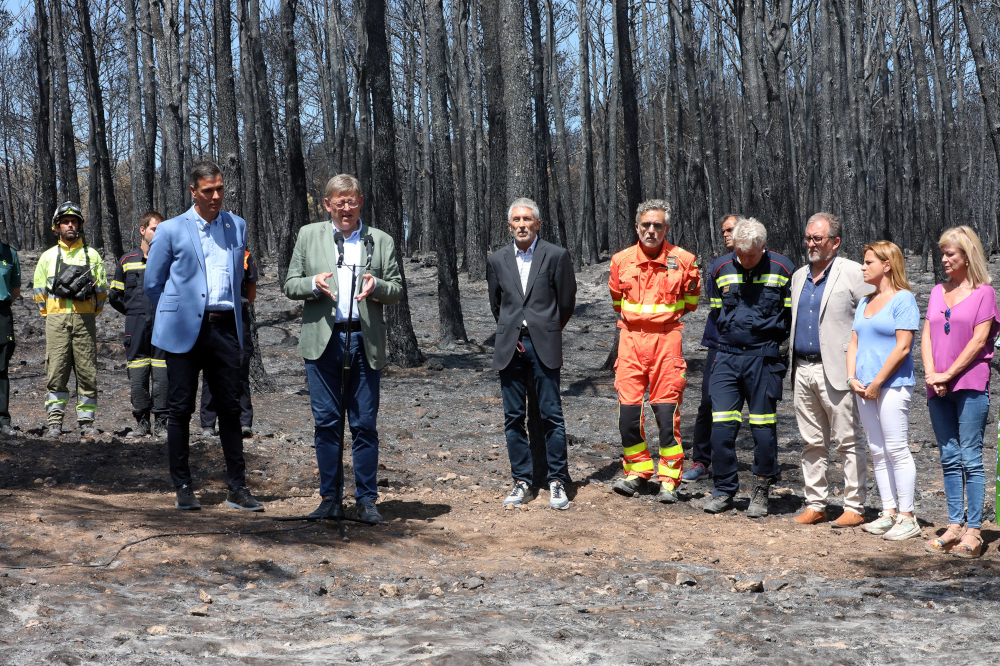 Monday 22nd August 2022 · Mike Smith
Source: GVA
The president of the Generalitat Valenciana, Ximo Puig, declared that, once the objective of stopping the fire has been achieved, all the institutions must work together to "rebuild" the areas affected by the fires and "look forward".
He made the declaration from the town of Teresa which he was visiting along with the Prime Minister of the Spanish Government, Pedro Sánchez, and the Minister of the Interior, Fernando Grande-Marlaska to inspect the area damaged in the forest fire that started on August 15th in Bejís and which has been stabilized.
The regional presidents thanked the troops who participated in the extinction of the fires, and also the security forces and the mayors of the affected municipalities, for the "enormous work" carried out to protect the lives of people, their houses and natural heritage, and has stressed that it is now appropriate for the institutions, which have been together in the "common cause" of defeating the fire, to be also united "and alongside the citizens" in the repair work and reconstruction.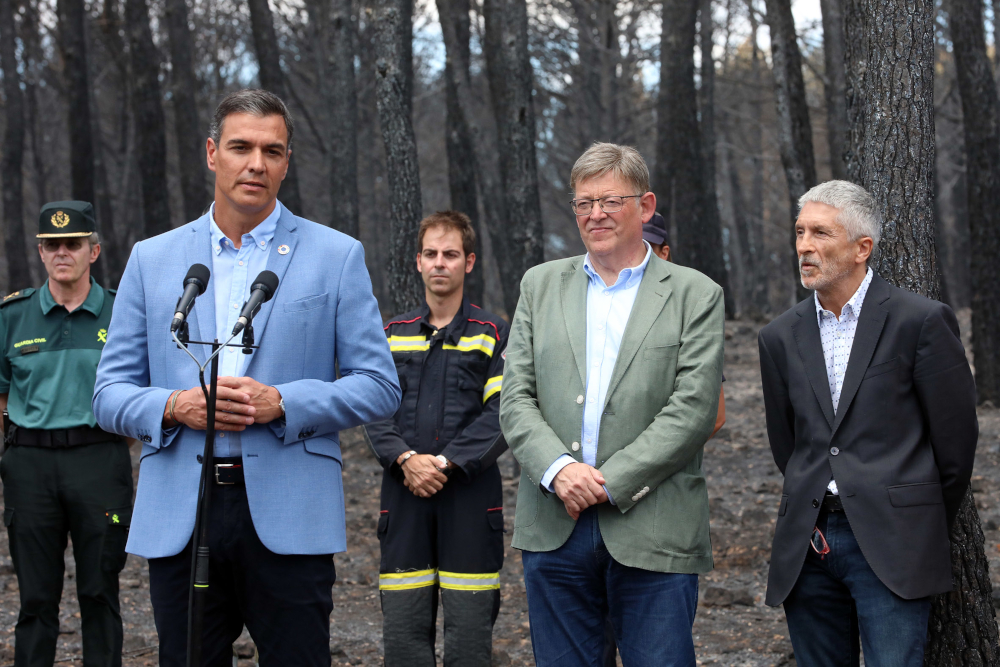 The president has also referred to the "support" and "sensitivity" shown by Pedro Sánchez, who has been "in permanent contact" to learn about the evolution of the fires declared in the Comunidad Valenciana and who has advanced that the fires in Bejís and the Vall d'Ebo will be declared by the Council of Ministers this Tuesday as areas affected by civil protection emergencies.
The flames have had "a serious consequence", which is reflected in an "absolutely bleak" landscape, but "everyone's will, after stopping the fire, is to rebuild, repair and look forward, and that is what, together , we are going to do it", said the president, who has once again thanked the troops who have fought against the fire for achieving the "great objective" of avoiding human losses and that, in some cases, they have put "their lives at stake in favor of nature and our life".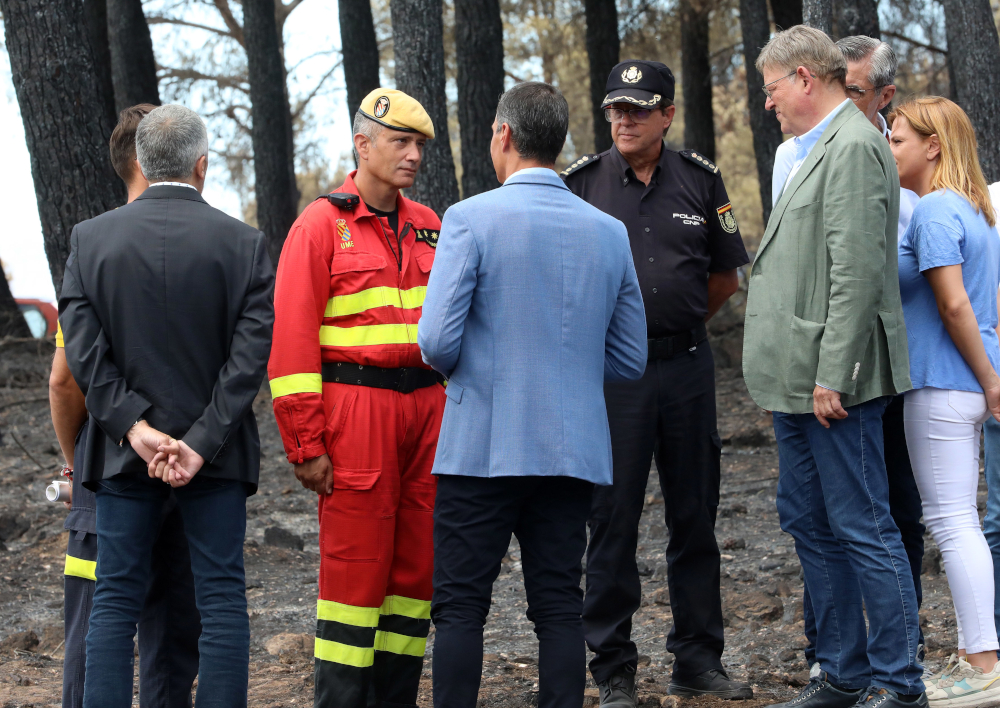 ---

---