Rock and roll is a kid's thing (but also for parents)
The Department of Culture have organised a special family educational show at the Ruirau d'Arnauda this Sunday.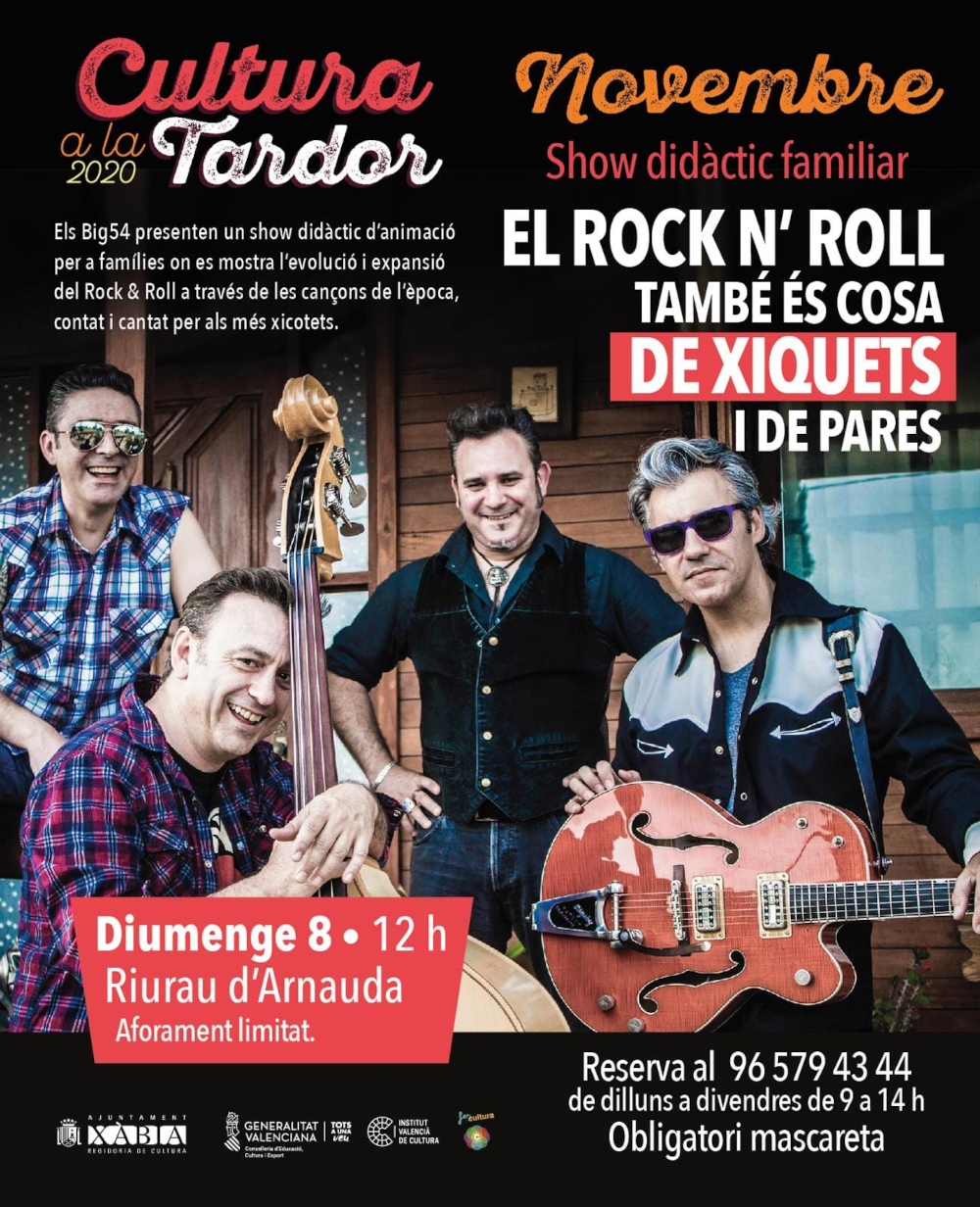 A special family show is coming to Xàbia this Sunday, a fun and education spectacular which will teach the youngsters about the birth, origin and expansion of the most explosive musical movement in history: rock and roll.
The show will be hosted at the Ruirau d'Arnauda amongst the trees of the Parque Montaner on the outskirts of the town and will begin at 12 noon on Sunday 8th November. Entrance is free, but those interested in attending must book their places in advance by telephoning 96 579 43 44 during weekday mornings. All health protocols will be in place, including the requirement to wear a facemask at all times.
The show has been developed by "Big54", a band led by guitarist Miguel Angel Escorcia, and will be presented in a semi-acoustic format with double bass, guitar and drums. The music will range from blues and Irish folk to country and rockabilly and will place special emphasis on rock and roll pioneers such as Elvis Presley, Eddie Cochran, Chuck Berry, Gene Vincent, Jerry Lee Lewis, Carl Perkins, and Bill Haley.
It promises to be a pleasant and entertaining show for all the family during which interaction is encouraged to enjoy a different way of learning how the music that changed the world was born.
---