Residents outraged for removal of parking spaces in their streets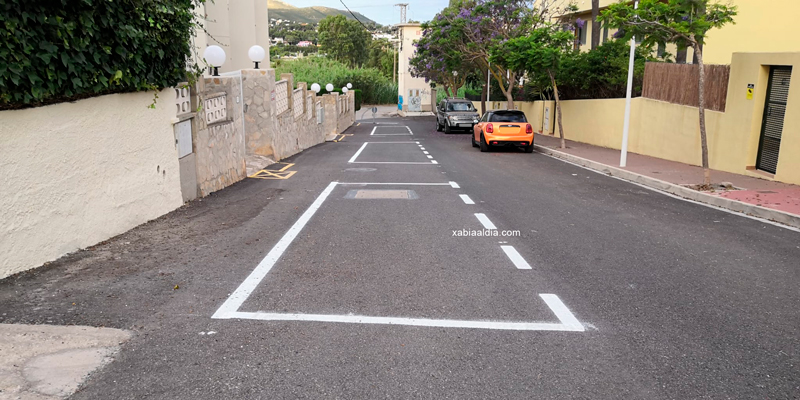 Monday 28th June 2021 – CARLOS LÓPEZ with Mike Smith
---
Several residents of the Segundo Montañar de Xàbia area have made their grievances known to XAD of the changes that the local council has carried out overnight in modifying the direction of six streets that lead off Avenida Ultramar which had removed almost 70% of the parking spaces that were available in these sections.
Calles Izmir, Thessaloniki, Mykonos, Thessaloniki, Larissa and Patrai have had new road markings painted which have changed the direction of traffic and marked off parking area whilst also painting yellow lines and erecting a number of NO ENTRY and NO PARKING signs. Some streets, which werre previously two-way, are now one-way, either entering or leaving Avenida Ultramar whilst Calle Atenas have been changed to a one-way street in the direction of the Arenal.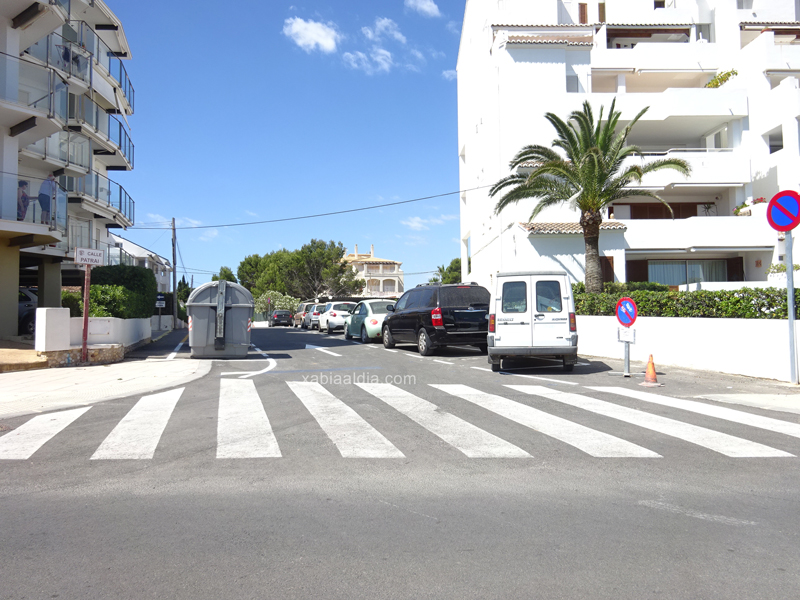 These modifications have mobilized the residents of the area who have begun a study of the council decision led by Services councillor Kika Mata which, according to them, had not been communicated to those who live in the area, not even through Facebook. Thus, they are looking at presenting a petition endorsed by the communities of owners in the area and have accused the local government of having never "care so much about the road signs in our streets" since "the last time they were surfaced, the council didn't paint anything". In response to questions posed by XAD, councillor Mata explained that "it is about maintenance work" in the area.
However, the residents claim that 70% of the parking spaced have been removed from streets that are also used by seasonal residents and visitors to the area. Indeed, there is no underground parking in most of the apartment blocks along the Segunda Montaña, and in Calle Larissa, where 30 cars could be parked, there is now only room for five.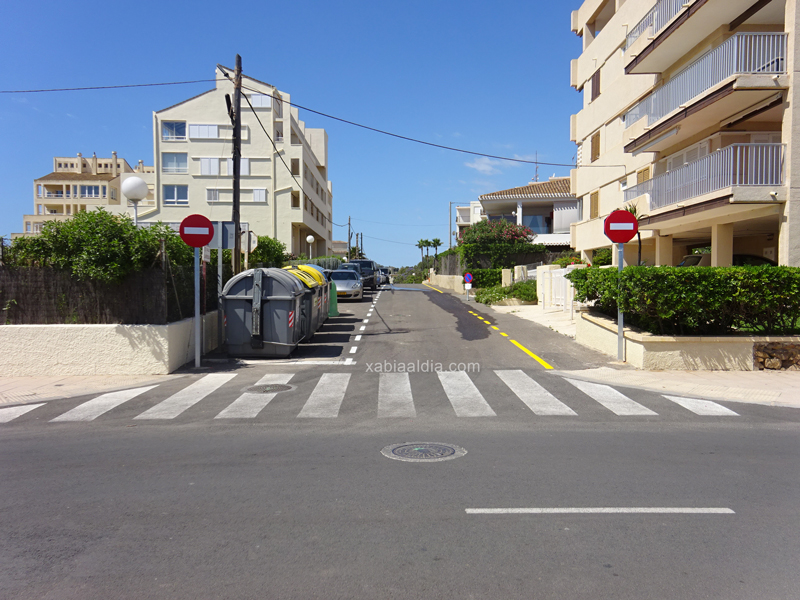 One resident complained that the measure has been been accompanied by the offer of an alternative parking space and that the problems will increase, not only with the vans of all the service professionals who work in the residential blocks, but also when the owners of second homes arrive.
It just so happens that this reorganization of traffic flow has taken place in the same week that the controversial restaurant of the Segunda Montañar has opened, whose construction and activity license was granted by the local council in three days before the authorities tried to annul them through the courts and forget to complete the procedures, and for which there is a dispute between the residents association of II Montañar, the property, and the council itself.
---

---