Residents of Las Laderas call on the council to install solar streetlights
Theft of wiring from street lighting boxes have left the urbanisation's streets in darkness since October 2021.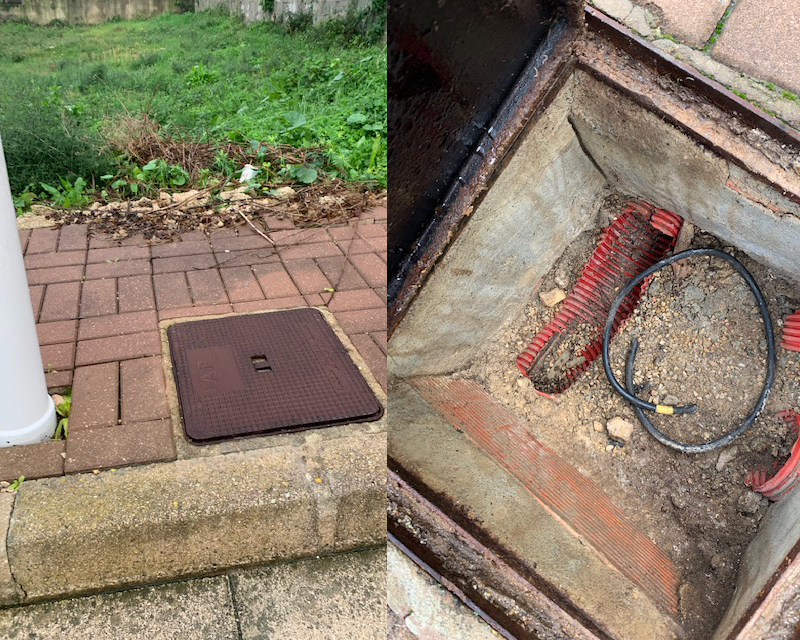 ---
Friday 1st April 2022 – Mike Smith
Source: original article – Carlos López (Xàbia AL DÍA)
---
The residents of Urbanización Las Laderas have conveyed their unhappiness in a letter sent to Xàbia AL DÍ, in which they complain that the Xàbia Council have failed to act over the lack of street lighting in their urbanization after "thieves took all the electrical wiring" last October which has left the neighbourhood's streets completely dark and only partially lit by the houses themselves.
They claimed that this is the "second time" that the wiring have been stolen in this urbanization and express their uneasiness and their feeling of insecurity since the normally sealed housing boxes "had been opened to install the fiber optic" technology.
The residents claimed that they have consulted with the Department of Services, who informed them that council "does not have a budget for new wiring" and they were told that a new project had to be drawn up providing proposal details and expected budget.
For this reason, the residents provide their own solution, such as the installation of solar streetlights as has been done in residential areas of Dénia or even the sealing of the covers and the public lighting conduits with polyurethane foam.
And while these residents wait for the council to repair the cables, in other parts of the municipality, interventions have already been planned to change public lighting to LED, or even to renew the entire system, such as that in the Tosalet urbanization.
A credit modification approved by the last council meeting allocated some 870,000 euros for street lighting, whilst the renewal of the infrastructure in the Tosalet urbanization has ben budgeted for 2.78 million euros.
---
---