Residents demand pedestrian crossings at Saladar roundabout
Residents have placed various signs in the area which are demanding the installation of pedestrian crossings, specifically at each of exits from the Tosalet roundabout.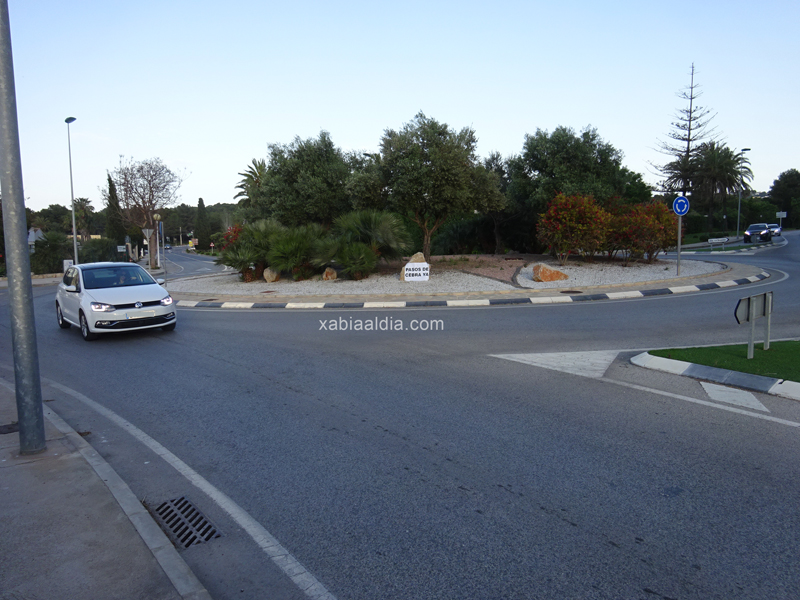 Tuesday 11th May 2021 – XÀBIA AL DÍA with Mike Smith
---
The residents of Tosalet and the other residential complexes on the stretch of the Portitxol road next to the Saladar supermarket have become tired of waiting for the local council and the provincial council to come together and provide a safe solution to crossing this busy main road and have decided to act.
With current measures to halt the spread of the coronavirus preventing the option to gather for protest, the residents have placed various signs in the area which are demanding the installation of pedestrian crossings, specifically at each of the exits from the Tosalet roundabout where spaces have been created for pedestrians but road markings have not yet appeared. XAD reported two years ago that the Department of Services would paint them but they remain conspicuous by their absence.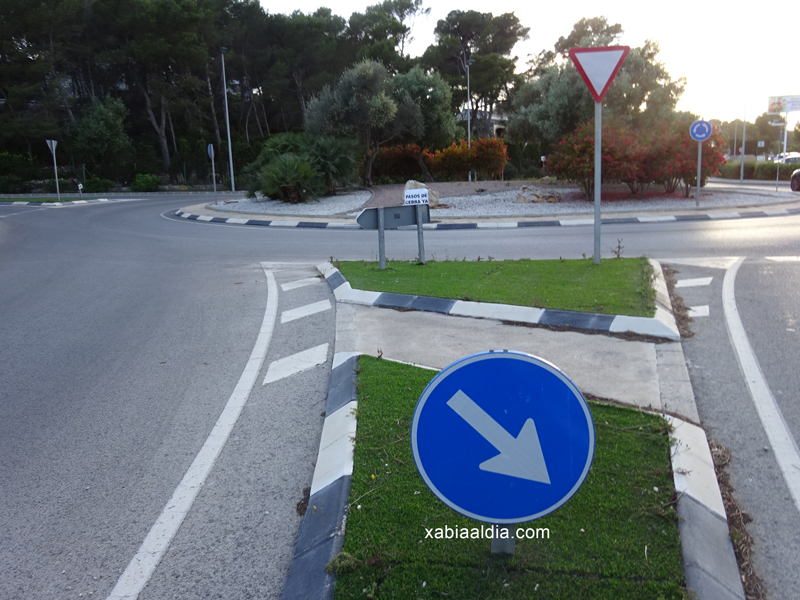 Recently, the C's representative Enrique Escrivà presented a motion at the plenary session in which he urged Xàbia Council to coordinate with the Alicante Provincial Council to "give an immediate solution" to the residents in the area. In response to a request from a resident, he called on the creation of a pedestrian zone on the Tosalet garden side from the exit of Carrer de la Murciana, on land that had been given to the residential complex, to complement the pavement that the provincial council has already created on the other side of the road.
However, his motion was not even debated, because the plenary session was carried out online due to the ongoing health situation. Even so, Escrivà has claimed the validity of the motion and made an objection, which was refuted by mayor José Chulvi, with a municipal report in which was cited a series of requests regarding that road that the provincial council would not have attended to, concluding that "if the competent administration wants to do it, let it do it".
Added to this, last week, in the agenda of the Town Planning Commission, there appeared the subject "to give account of the report on the road of the Portitxol", but the point was removed forgotten as the commission has been summoned to speak on the revision of the General Town Planning Laws and almost ignored completely until it was pointed out that it remained to be debated, only to be greeted by snorts from some councillors that the meeting had already last two hours. And it was closed.
It remains to be seen whether after this spontaneous action by the residents, the Council and the Provincial Council will agree on a solution.
---
Information Source

---