Report details recommendations for emergency response in Granadella and Portitxol
A special report has been presented with regards to forest fire prevention and response in the popular coves of Xàbia.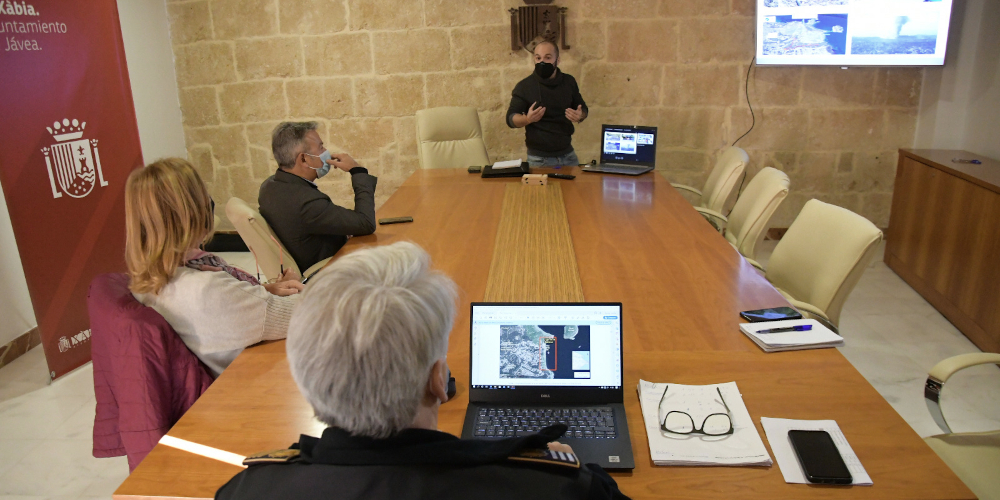 Monday 7th December 2020 | MIKE SMITH
Xàbia has become the first municipality in Europe to consider the need for its coves to have self-protection plans, specifically those of La Granadella and La Barraca/Portitxol which are accessed through forest areas and experience greater pressure from visitors every summer.
The forestry advisory company Medi XXI has been analyzing all the conditioning factors and evaluating the situations in which there may be a greater risk, whilst also looking at the means that would be available to intervene and what scenarios might result in the evacuation of the coves or the confinement of their users.
The self-protection plans are already finished. In addition to identifying the vulnerable points and zones where a greater risk might occur, they have formalized the procedures on how to act in an emergency and propose a set of investments to improve safety, both in terms of prevention and response in an emergency. Now, the Council will plan an investment schedule according to the priorities set out in the report, and will work to find the necessary funding required. In this sense, the support of both the Valencian Tourism Agency and the Emergency Agency will be sought as it is a pioneering and unique project that gives added value to tourism in the Comunidad Valenciana.
The actions include forest cleaning in strategic points to the installation of large sprinkler systems to protect the evacuation routes, as well as video surveillance systems, training for beach business owners, and even the creation of a large capacity floating platform should it be necessary to organize an evacuation by sea. This might apply in the case of La Granadella, where both entry and exit routes are long and pass through many points which are completely surrounded by forest which could become impassable if a fire becomes explosive. In addition, the plan recommends maintaining capacity limits of the number of bathers at each cove, since the possibilities in the case of a necessary confinement on the beach are limited.
The study has been promoted by the Department of Citizen Security and Civil Protection, as part of the municipal planning for the prevention and action in the case of forest fires, and has been presented this week to the responsible councillor, Pepa Gisbert, and the mayor José Chulvi. With these documents, Xàbia will continue to take steps and progress in fire prevention in the municipality, one of the great concerns of the administration after the great fires that the town has suffered in recent years.
---