Puig announces second call for aid as part of Plan RESISTIR Plus initiative
Companies and self-employed from any activity can apply for aid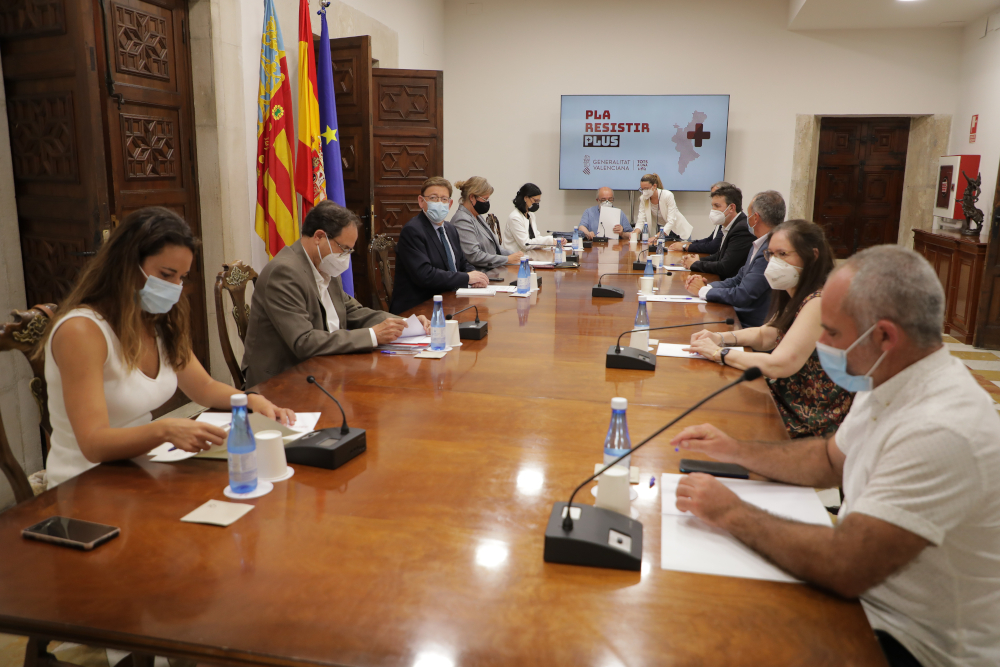 Tuesday 13th July 2021 – PRESS RELEASE with Mike Smith
---
The president of the Generalitat Valenciana, Ximo Puig, has announced a second call for financial assistance from the Plan RESISTIR Plus initiative for which companies and the self-employed from all economic sectors will be eligible to apply.
The president explained that the objective of the second call is to reach more companies and self-employed professionals, from any economic sector, especially those companies which pay tax by modules and those which have seen a decrease in their income greater than 30% during the past year as a consequence of the ongoing COVID-19 pandemic, in the case of companies that pay tax by direct evaluation.
In addition, the criteria for eligible expenses has been made more flexible in such a day that fixed costs causing accounting losses will also be considered eligible, regardless of whether they have been paid or are in debt.
Any company that applied for the first call for funding assistance may re-apply as long as they have not already received the maximum established amount of aid of 3,000 euros in the case of natural and legal people who are taxed by modules, and 200,000 euros in the case of companies that are taxed by direct evaluation.
In this second call, the Generalitat intends to distribute some 647 million euros put aside in the Plan RESISTIR Plus to help Valencian companies and guarantee liquidity and business solvency, especially those sectors which have been most affected by the pandemic.
Plan RESISTIR Plus: Phase One
The regional finance ministry has already allocated the first 7.4 million euros worth of direct grants from Plan RESISTIR Plus to some 2,627 companies that requested assistance. This represents 54.27% of the total requests that were registered during the first phase of the process, with the remaining requests being resolved in the next few days.
This first batch of funding is aimed at the self-employed and the self-employed who under the objective evaluation regime or via modules; to newly created companies in 2019, as well as those business which have made changes to the trading company.
Some 87% of the approved files have been for the amount of 3,000 euros, the maximum amount that could be requested during this phase, and the remaining 13% (345 applications from the total of 2,627) have been for a lower amount, when registering applicants for outstanding debts for an amount less than than the established maximum.
The details were announced after the meeting with representatives of the Valencian Business Confederation (CEV), the Spanish Confederation of Small and Medium Enterprises (CEPYME), the Association of Self-Employed Workers of the Comunidad Valenciana (ATA), the Business Union of the Province of Alicante (UEPAL) and the Union of Associations of Self-Employed Workers and Entrepreneurs (UATAE), which was also attended by the regional finance secretary, Vicent Soler.
---