Public access to Cala del Francés restored for the summer
The Council has changed the traffic flow of the access road to one-way, re-painted the lines and marked off parking zones.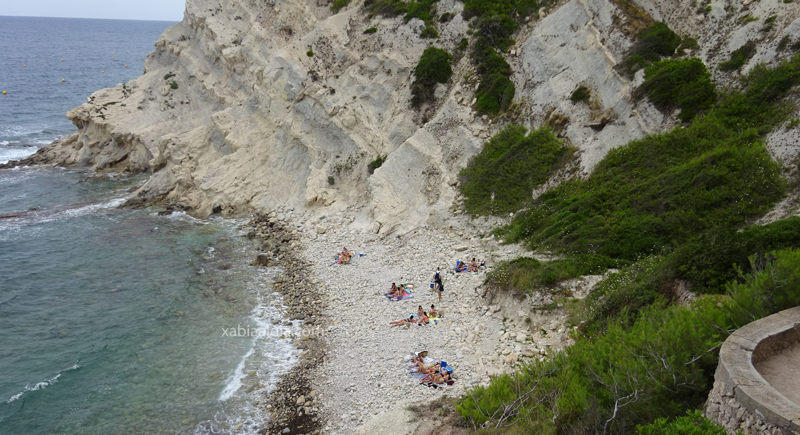 Thursday 8th July 2021 – CARLOS LÓPEZ with Mike Smith
---
La Cala del Francés de Xàbia is one of the bathing areas that has experienced a great boom in recent times. With access through private property, this summer it is fully open.
For a few months, access to this cove was closed, since the property owners fenced off the normal access route due to the risk of the massive presence of tourists and the danger of fire, but now they have finally agreed to reopen it again for the summer.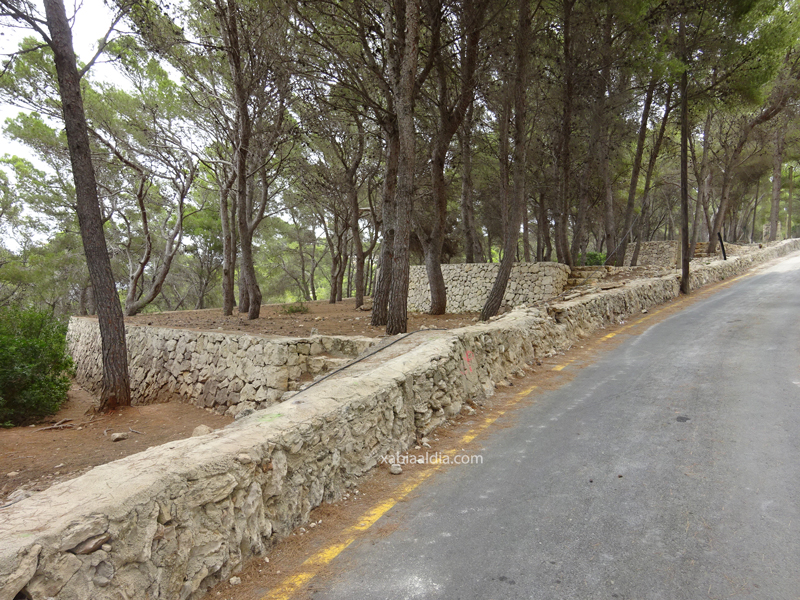 The fence that closed off the entire plot has been removed and it only remains as proof that not so many weeks ago it was in place with a no entry sign and three padlocks securing the gate.
Another thing that has changed in the area has been the reorganization of traffic flow. Xàbia Council has re-painted the lines (perhaps even painted them for the first time) along the entire Camí de la Cala Blanca and adjacent roads, and has changed the traffic direction of the streets that gave access to both Cala del Francés and Cala Blanca .
Access is through the Camí Cala Blanca, next to the Xàbia International College and the Portitxol pharmacy, a road that was a two-way street, now runs one-way up the hill to Carretera del Portitxol. And Camí Cala Blanca road leads out on to the Portitxol road.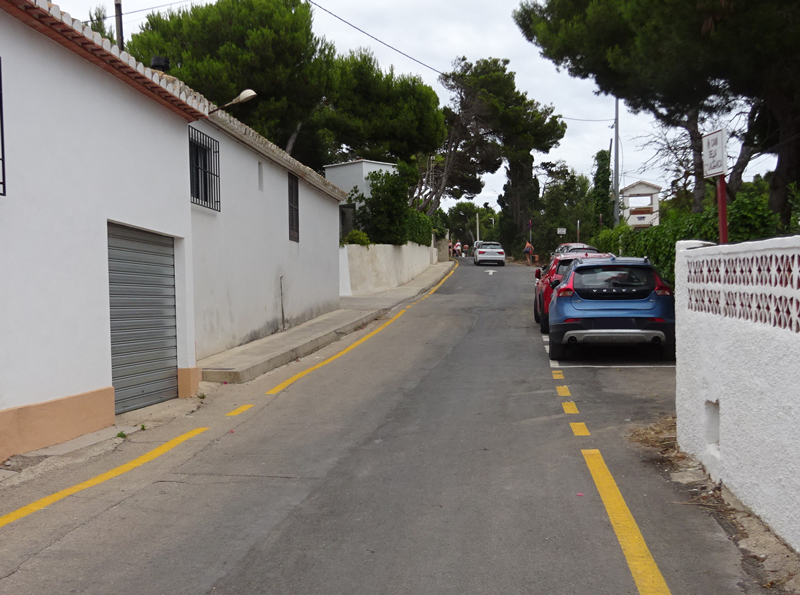 Yellow lines have also been painted prohibiting parking in the narrower sections and parking spaces have been created to leave vehicles in the widest sections; parking zones have also been painted in the streets that lead to this road.
In addition, in the Mirador de Caletes area, parking has now been prohibited.
What has not changed is the limited number of bins, there is still one across the street, next to this viewpoint. Given this, the residents have asked the Council to install more bins so that bathers and tourists can deposit the rubbish where it belongs and not leave it lying in the street.
The Location of Cala del Francés
---

---