Maria Ferrer kicks off campaign to raise funds for children's cancer research
She hopes to raise 2,000 euros by the end of September.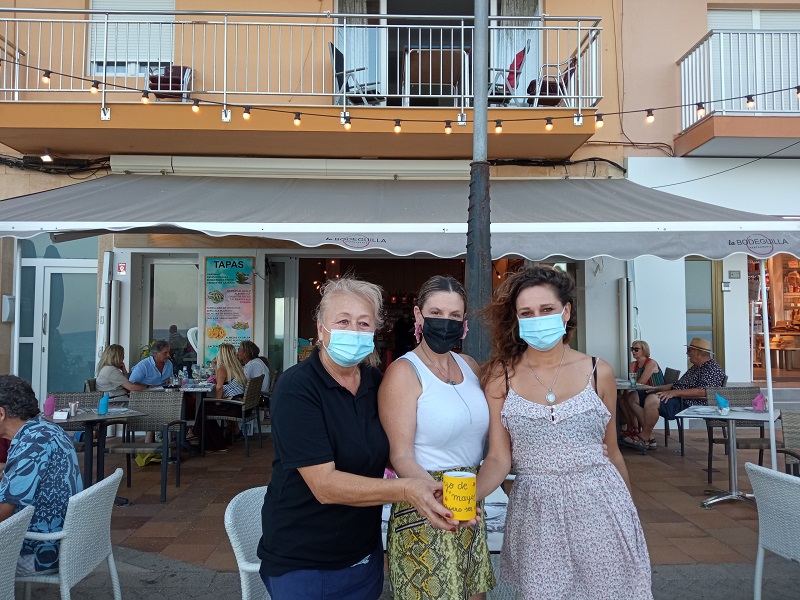 Thursday 8th July 2021 – CARLOS LÓPEZ with Mike Smith
---
Cancer activist María Ferrer wants to help researchers continue to look for treatments to end this disease and, with the support of Incliva (Instituto de Investigación Sanitaria de la Comunitat), she has started a campaign to raise funds with the help of the hospitality sector in Xàbia.
Ferrer will be distributing collection boxes to different bars and restaurants in the town – the first being La Bodeguilla in the Paseo Marina Española in the port – into which clients who wish to can make a contribution for the different research projects that the Valencian institution is carrying out. Ferrer has planned to give out 40 such boxes which are identified with the motto "Yo de mayor quiero ser como tú" – "When I grow up, I want to be like you" and which will have a QR code with all the information on the campaign as well as Incliva.
The activist has promised "to help in all possible ways" to the investigation since the contributions from the budgets of the administrations "barely arrive" and also "to continue raising awareness among all the people of Xàbia and the region".
The campaign will begin on Sunday 11th July and will be active until the end of September. Ferrer will be in charge of distributing the collection boxes to bars and restaurants who wish to collaborate and deliver the proceeds to Incliva.
"We have 40 collection boxes but we can do more," said Ferrer, who has invited businesses to join with her in this solidarity campaign. "If we can get 50 euros in each box, we will have 2,000 euros at the end of the campaign".
The activist was at Incliva a few days ago with Dr.Rosa Noguera, the centre's main researcher who studies treatments for childhood tumours, as well as the economic director of Incliva, Vicente Juan, to whom she presented the campaign and its objectives.
---

---