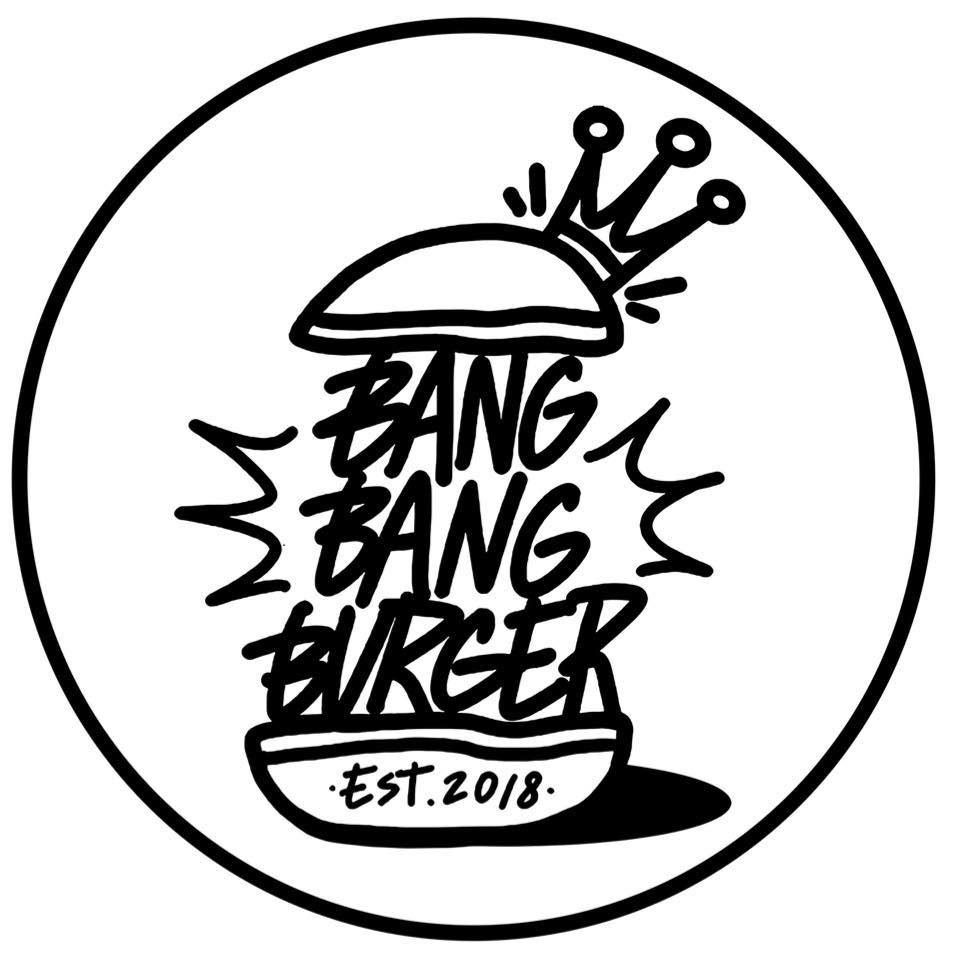 Bang Bang Burger serve a huge variety of homemade burgers 100% beef, chicken, vegetarian or vegan, fantastic homemade coleslaw, eight types of fries, onion rings, nachos, chicken fingers and more besides.

They also have a kids menu as well as homemade desserts, cocktails and the usual bar service including coffees and soft drinks all served in a friendly, hip atmosphere surrounded by modern art in an industrial setting with great music.

You can also enjoy their great food, drinks and cocktails on the terrace under the gazebo. Ideal for families, small or large groups.

They can cater for Vegetarians, Vegans and Celiacs, just ask.

Home delivery available daily from 7 to 11pm.

Link to Bang Bang Burger Website

---

Don't forget to mention javeamigos.com when visiting BANG BANG BURGER.

---

Avenida Ausias March, 4

03730 Jávea (Alicante)

No Records Found

Sorry, no records were found. Please adjust your search criteria and try again.

Google Map Not Loaded

Sorry, unable to load Google Maps API.

BURGERS

Cheeseburger - Beef patty with cheddar cheese
Classic Burger - Beef patty, cheddar cheese, tomato, lettuce, onion and mayo
Pig Burger - Beef patty, bacon, barbeque sauce and onion rings
Chicken Burger - Breaded chicken fillet, lettuce, red onion and garlic mayo
Vegan Burger - ask for details
Green Burger - Portabello mushrooms, Feta cheese, tomato, onion and mayo
Anti Green Burger - Beef patty, Portabello mushrooms, Feta cheese, tomato, onion and mayo
Bang Chilli Bang Burger - Beef patty, cheddar cheese, jalapeños, guacamole, beef chilli and sour cream
The Big Bang - Double beef patties, cheddar cheese, bacon, onion ring, tomato, mayo, ketchup and mustard
Goku Burger - Beef patty, cheddar cheese, bacon, caramelised onion, BBQ sauce and Camembert cream
Crazy Burger - Beef patty, goats cheese, caramelised onion, rocket leaves and raspberry sauce
Bati Burger - Beef patty, caramelised onion, parmesan cheese, rocket leaves and black truffle mayo
Bang Bang Baby - Beef patty with fries

EXTRAS

Make it a double, ask for an extra patty
Make it yours - 90 cents per additional ingredient
bacon, cheese, onion, jalapeño, tomato, Camembert, rocket, caramelised onion
Extra Special - 1 euro per additional ingredient
Guacamole, goats cheese, Feta cheese, egg, Portabello mushroom
Sauces - Mayo, BBQ, burger, hot, garlic mayo, mustard, chilli mayo or mustard and honey
Bowl of Coleslaw
Firulai Salad - Spinach, red onion, tomato, blue cheese, kikos (fried sweetcorn) and green apple with honey and balsamic dressing
Ceasar Salad - Romaine lettuce, sliced chicken, parmesan shavings, garlic and parsley croutons, bacon bits and Ceasar dressing
Onion Rings
Chicken Fingers
Nachos - with Guacamole, beef chilli, cheddar cheese and sour cream

FRIES

Sea salt fries
Rosemary and Garlic fries
Cheesy fries
Chilli cheese fries
Queen fries - Cheddar cheese, bacon and garlic mayo
Sweet potato fries
Sweet potato chilli cheese fries

Homemade desserts or Ice creams available on request.