Javeacompany brings together 300 people to protest against Arenal closures
Company boss Edgar Slama says that he isn't going to blame the mayor because it is the "technicians and despot officials" who are the "real bosses" of the council.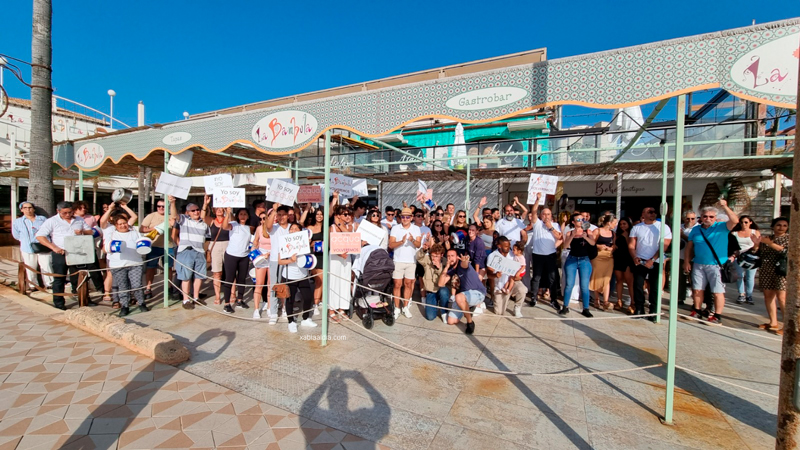 ---
Friday 20th May 2022 – Mike Smith
Source: original article – Carlos López (Xàbia AL DÍA)
---
Javeacompany brought together more than 300 people on Thursday evening in a protest organized to denounce the forced closure of two of its premises in Punta del Arenal by Xàbia Council earlier in the week.
With banners with messages such as "La Bambula Volveremos", "un turista ahorcado" or "Aqua Volveremos", the company conveyed the discomfort of the workers and their clients due to this situation caused by an anonymous complaint made to the Valenciana Anti-Fraud Agency (AVAF) and the subsequent investigation into the licenses of the premises and, in response to the conclusions of that investigation, the closure demanded by the local council.
The protest was attended by the company's lawyer, Jaime Vives, the director Antoniette Slama and the owner himself, Edgar Slama, who in a very forceful speech stressed that 200 people are going to lose their jobs and asked: "How many bars and restaurants in Xàbia are in a situation equal to ours?, replying that it is "surely more than a thousand" and has urged the town hall to clarify "exactly how many businesses do not have a license."
Slama pointed out that he was not going to talk about the mayor "because he has not done anything" since, according to his opinion, "the town hall is in charge of some technicians and despot officials." He claimed that they "are the real bosses. And they will always be there because we don't vote for them. They are moved by the satisfaction of not giving us a license in 25 years". Despite this, the manager of Jáveacompany was then compelled added that there are also "many honest people" in the town hall.
In another part of his speech, Slama urged the anonymous resident who made the complaint the situation of his three venues (and the other four) to show his face since he has "thrown 200 workers onto the street."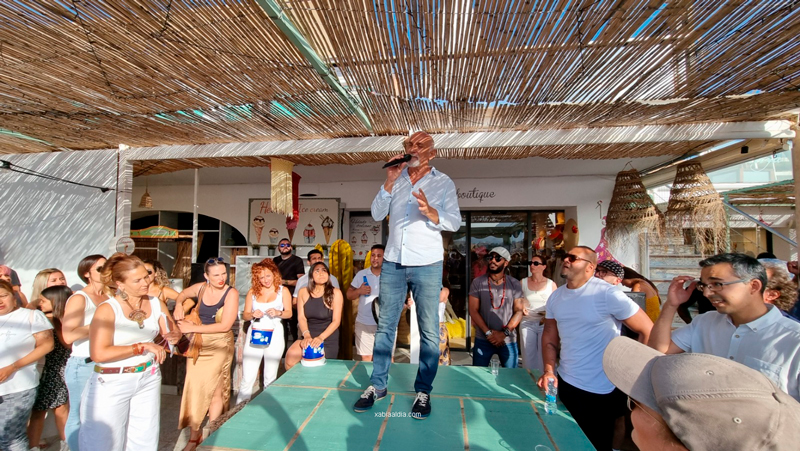 ---
---

---