Music and theatre comes to Xàbia this weekend
Chamber music will fill the historic church on Friday evening while a pyschological thriller is on offer on Saturday.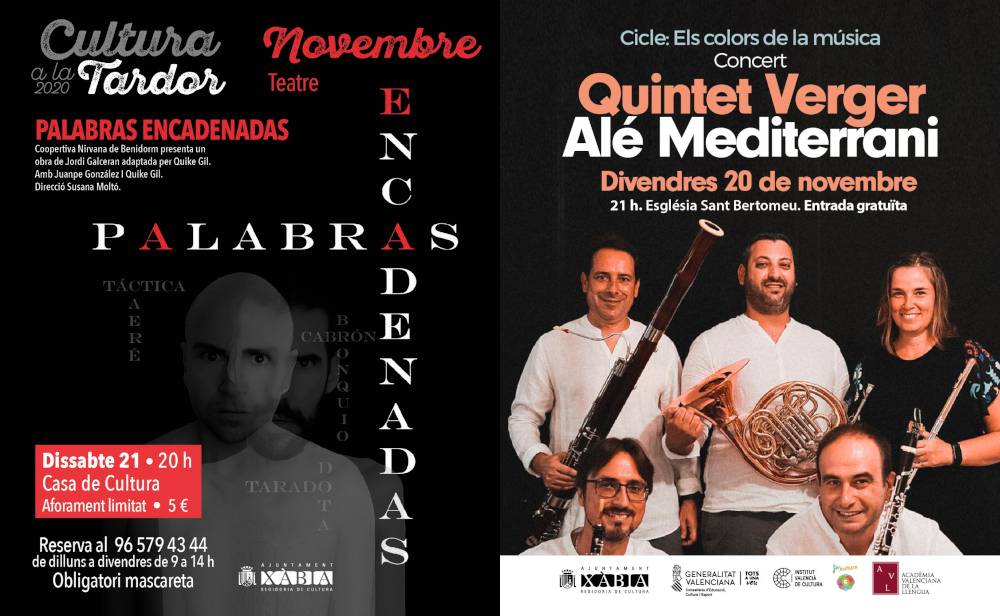 The Department of Culture in Xàbia has scheduled two interesting activities for this weekend to liven up the leisure opportunities in the town.
On Friday 21st November at 9.00pm, inside the historic church of San Bartolomé in the heart of the historic centre, the Quintet Verger will be performing, a chamber music group formed from different professional musicians in the Marina Alta, amongst them being a bassoon player from Xàbia, Tolo Mayor. The ensemble will present a programme entitled "Alé Mediterrani", which consists of works by Alicante composers.
Admission is free but places will be limited due to compliance with current health safety protocols and those interested in attending must reserve their place in advance by calling the Department of Culture on 96 579 43 44 during the morning hours throughout this week.
On Saturday 22nd November at 8.00pm, in the Casa de la Cultura in Plaça del Baix, just down the steps from the church square, theatre fans are offered a performance by the cooperative Nirvana which will be performing the play "Palabras Encadenadas", a pyschological thriller during which a serial killer records his feelings on video tape about the crimes he has committed .
Tickets are priced at 5 euros and must be pre-booked by telephone on 96 579 43 44.
Both events will have all the necessary COVID-19 prevention measures in place. Face masks must be worn at all times and social distancing must be maintained.
---
Tuesday 17th November 2020, 10.30am – MGS
---