Municipal Archive announces second 'Vila de Xàbia' research prize
A 4,000 euro grant is up for grabs to fund the winning research project.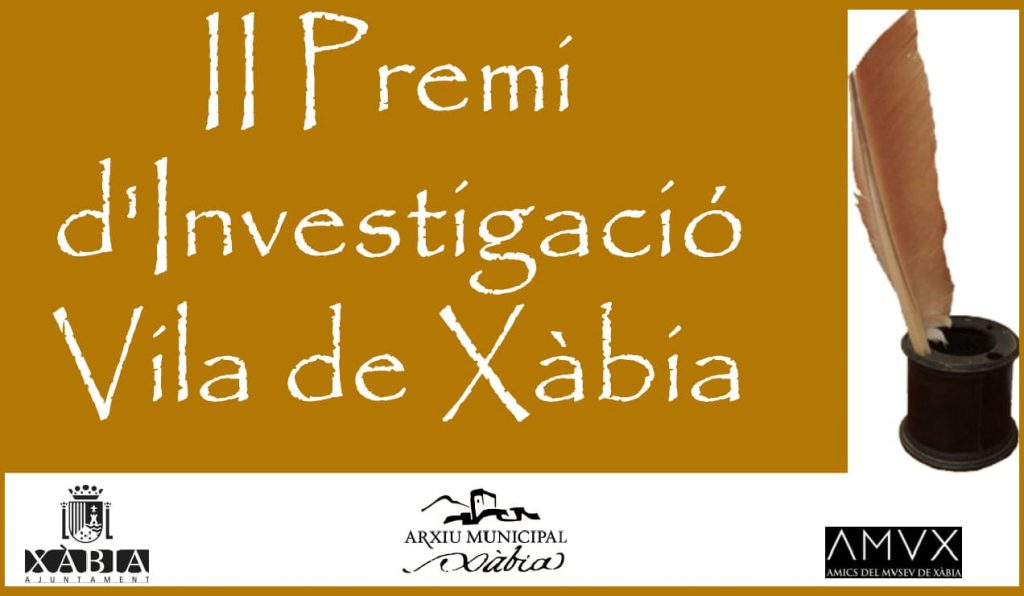 Friday 21st May 2021 – PRESS RELEASE with Mike Smith
---
The Municipal Archive in Xàbia has announced the second edition of the 'Vila de Xàbia' research prize, a cultural event that was launched last year to promote and expand knowledge of local heritage and history. And there's 4,000 euros put aside for the winning research project.
Entry is free and the criteria for the research is that it can be anything within the generic framework of humanities – archaeology, ethnography, history, art, geography, linguistics, documentary research – but always related to the local area of the municipality of Xàbia, or Xàbia in relation to the Marina Alta region.
Those interested in applying for this research award can submit their proposals from today Friday 21st May until Wednesday 15th September at the Soler Blasco Municipal Museum (Plaza de los Hermanos Segarra Llamas), marked for the attention of the 'Amics del Museu (AMUX)' association, a group which is actively collaborating in the competition.
The submission must include the title of the project, the name of the people in the research team, the planned work schedule (which will have a maximum time of 12 months once awarded), a project report with the main points to develop, methodology and bibliography to be used, and the CV of the person or members of the research team.
The award will be determined by a five-person jury consisting of the municipal technical staff and members of cultural or education associations and the winning research project will be announced in October 2020.
The project, which may be in the Valencian or Spanish languages, must be unpublished and not enjoy any other grant or help from public of private associations.
The 'Vila de Xàbia' Research Prize was launched in 2020 with a special edition as the theme of the submitted project had to be linked to the painter Joaquín Sorolla and Xàbia. The winner was David Gutirrez Pulido.
The full terms and conditions of the competition can be found in the respective Alicante Province Official Bulletin No.95.
---