Mayor calls for one final effort as infections soar in Xàbia
"There are still too many people who do not think the situation is serious."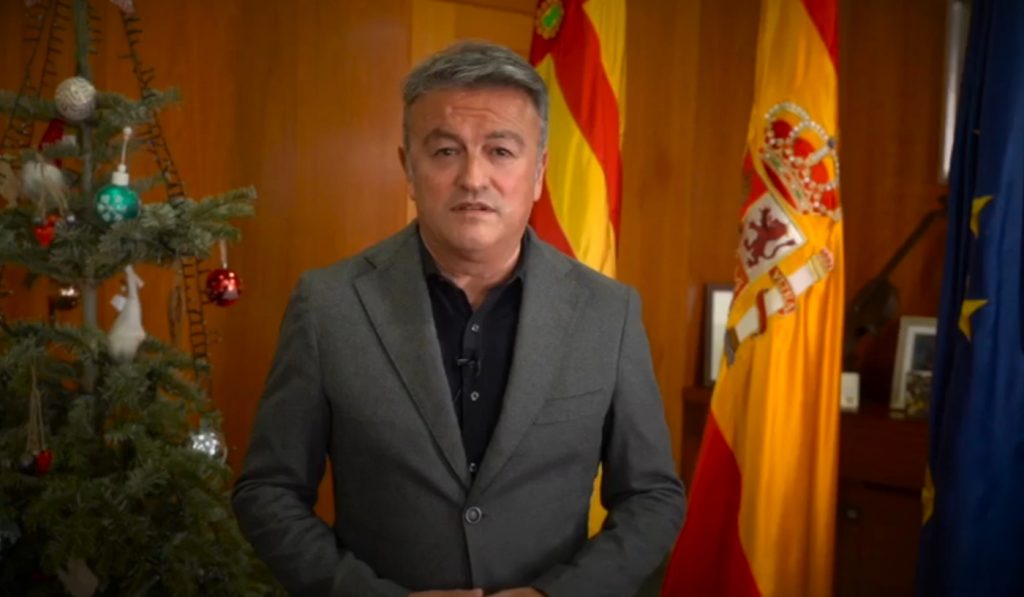 Wednesday 30th December 2020 | MIKE SMITH
Mayor José Chulvi has used his social media accounts to make a passionate plea to residents of Xàbia to "make one final great effort" as infections soar in the municipality. The videos, in Castilian, Valencian and English, send a warning that we are facing a situation like nothing before but that there are still too many people who think the situation is not serious.
Watch the video:
External Link – José Chulvi Facebook
The Transcript:
Two weeks ago I addressed you about my concern regarding the upward trend of COVID-19 in our municipality. Today, at the end of Christmas, the figures are the worst by far of those we have experienced in Xàbia since the pandemic was announced. We currently have more than 150 active cases, hundreds of residents are in quarantine and we have a cumulative rate that already exceeds 550 cases per hundred thousand inhabitants. This means that there is an extreme risk of contagion. Unlike ever before.
The situation is similar in neighbouring towns, and our hospital, the only one we have in the Marina Alta, is experiencing difficulties in caring for all the sick who need to be hospitalised or need a place in the ICU.
I'm sorry to be so frank with you, but from day-to-day we see that, even though most people are acting responsibly, there are still too many people who do not think the situation is serious. Our local police can strengthen their checks and surveillance, and you can make reports, but we all know we can't control every household. From within our homes we are the ones who have to behave correctly and be aware that only half an hour of irresponsibility can do a lot of damage. And not just to anyone but to the ones we love the most. To our family or closest friends with whom we share such important events such as Christmas or New Year's Eve.
You are aware that the vaccination programme has already begun but even this has an expiry date. In the meantime, we have to keep restricting ourselves even more. Let's consider those who are already sick, how badly they are suffering, and those who are at risk day-by-day in our health centres and those who are caring for us in hospital for so many months. Let's also think about the people around us and whether they are taking the situation seriously. And for all those who need this to be over as soon as possible in order to re-establish their economic situation or for the children who have been unable to play freely for almost a year.
For all of these I ask you to make one final great effort. Perhaps when this sad 2020, which we cannot celebrate, is over, we can have the hope that in a few month's time the celebrations will return and that the first will be the end of the coronavirus.
---