Match Report: CDSB Ontinyent 5-0 CD Jávea
A match to forget in Ontinyent, Jávea crashing to their biggest defeat of the season.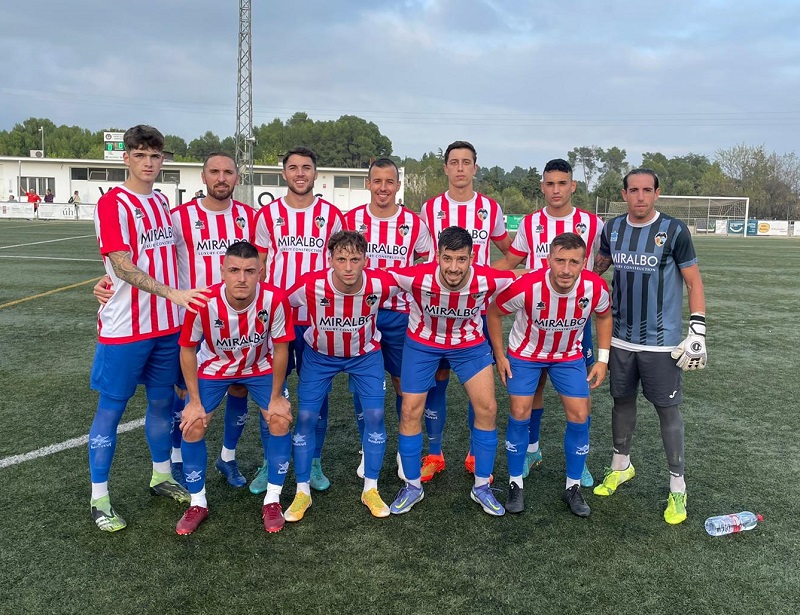 Sunday 30th October 2022 – Mike Smith
Source: Match Reporter XAD
This was a match to forget as CD Jávea were thrashed by Deportivo Ontinyent by a convincing 5-0, the bad news arriving early when the hosts went ahead after just two minuteswith a goal from Cambreta to Abdón's center. The match may well have been sewn up after a quarter of an hour when Jávea conceded a second goal by José Manuel, the visitors barely reaching Palopa's goal and before the break came the third goal by Bernat.
The second half had similar characteristics, controlled by the hosts with Jávea simply making up the numbers. On 58 minutes Cambreta made it 4-0 and in the final minutes it was 5-0.
In short, a game to forget that it was also accompanied by an injury to Paco. The good thing is that on Wednesday there is a cup game against CE Pedreguer and this competition will be another story.
CDSB Ontinyent. García, Paya, Arandiga (Huertas, 70m), Frances (Navarro, 74m), Donat (Navarro, 70m), Alberto Cambra, Ferrero, Gonzalez, Giner (Cortes, 65m), Alejandro Cambra, Cano (Gras, 65m).
Subs not used: Zhernovenko (GK), Gandia.
CD Jávea. Tonet, Joan (Buigues, 86m), Mario, Marcos, Luis García, Ramis, Paco (Willy, 62m), Cabo (Toni, 62m), Tomas, Mut, Fran (Tiscar, 46m).
Subs not used: Aaron (GK), Sancho, Vargas.
Referee: Francisco José Meseguer Álvarez
Assistant Referees: Juan José Lidon Rocamora and Adrian Chazarra Barquino.
Yellow Cards:
7m – Donat (CDSB Ontinyent)
29m – Giner (CDSB Ontinyent)
42m – Fran (CD Jávea)
70m – Frances (CDSB Ontinyent)
88m – Paco (CD Jávea)
Red Card:
none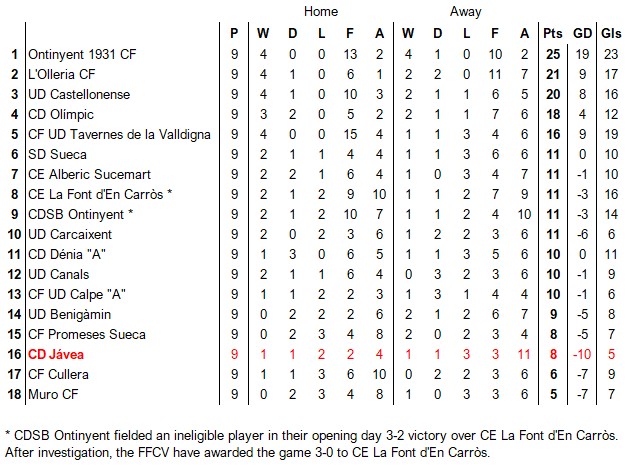 ---
Season 2022-23 Fixtures, Results and Statistics
---

---