Match Report: CD Jávea 0-2 Gorgos CF
The match was stopped for 30 minutes due to the strong winds and heavy rain.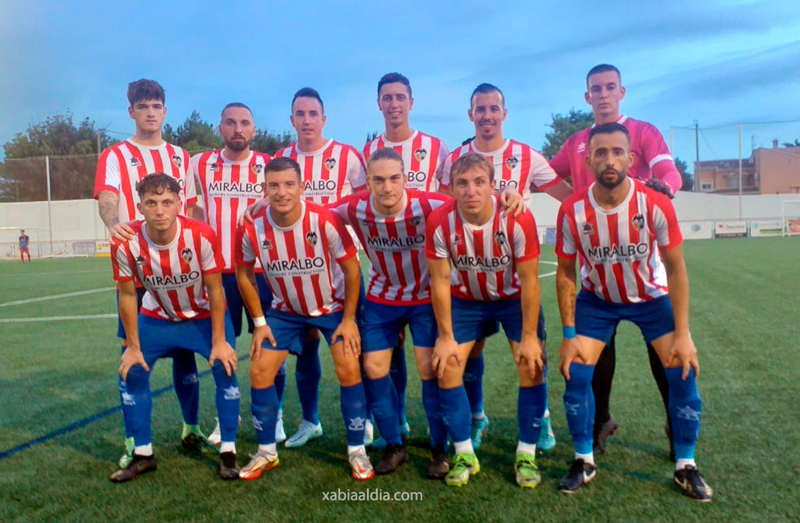 Monday 29th August 2022 – Mike Smith
Source: XAD
CD Jávea fell to defeat in their last pre-season campaign on Friday evening against Primera Regional side Gorgos CF, a game that was marked by the tremendous storm that forced the referee to abandon the game for 30 minutes until the strong winds and heavy rain passed.
The home side had comfortable control of the game in the second half but offered little danger to the visitor's goal – and neither did Gorgos threaten the home side's net. As the storm moved in, making it impossible to play football, the referee took both sides back into the changing rooms whilst the spectators took refuge under the roof of the bar. When the team's emerged to play out the final few minutes of the first period, there were two great chances to score, Jávea's effort cleared away by a defender whilst Gorgos did better through Jaume to give Gorgos a 1-0 half-time lead.
The second half began with several scoring chances from Jávea's Cabo, who was foiled by both uncharacteristic lack of accuracy and two excellent saves by Joel. And the Gorgos doubled their advantage, scoring after Caturla was forced into making a hurried back pass to goalkeeper Tonet who couldn't control the pass and Carlos simply passed the ball into an open goal.
In the last game of pre-season, Jávea were not playing to their full potential and paid the price. Gorgos, who won promotion to the Primera Regional last season, clearly lifted their game in response, particularly in defence.
The 2022-2023 Lliga À Punt Preferente finally begins next weekend and CD Jávea will be kicking off their campaign with a home match against SD Sueca on Saturday 3rd September at 6.00pm.
CD Jávea. Aarón, David, Miquel, Mario, Lahm, Wily, Marcos, Paco, Javi, Luís García, Rubén. Also played, Tonet, Joan, Aldo, Cabo, Álvaro, Toni, Umar, Nick, Isaac, Caturla.
Gorgos CF. Joel, Pupi, Eric, Eloy, Manel, Joan, Bolu, Raúl, Danil, Jaume, Gabri.
Also played, Toni, Mañas, Papi, Carlos, Moragues, Ferrán, Raúl.
Referee: Ismael Marco Moreno
Assistant Referees: none.
Yellow Cards:
Various
Red Card:
n/a
---
Season 2022-23 Fixtures, Results and Statistics
---

---