Match Preview: CD Dénia v CD Jávea
"Decaffeinated derby" between CD Jávea and CD Dénia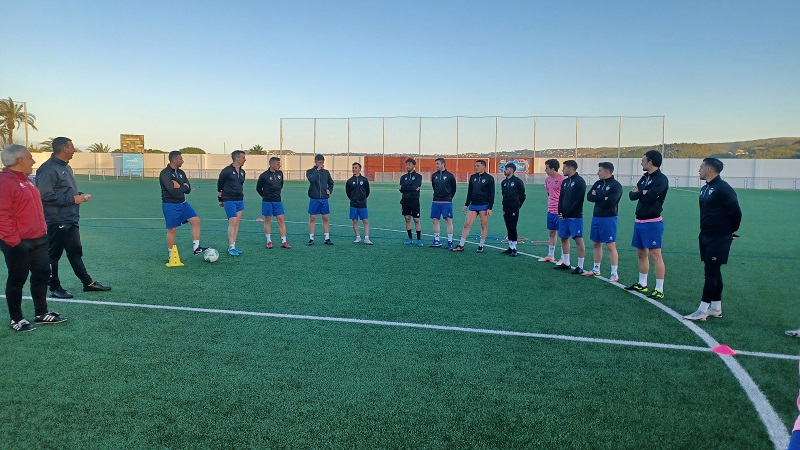 ---
Friday 22nd April 2022 – Mike Smith with Xàbia AL DÍA
---
CD Dénia v
CD Jávea
Sunday 24th April, 5.00pm
Estadio Diego Mena, Dénia
Referee: Cristian Selva Vicente
Just four games remain until the end of the regular season of the 2021/22 Preferente League and CD Jávea will travelling over the bump to take on local rivals CD Dénia in the Montgó derby with neither side having much to play for other than pride in finishing the top side in the Marina Alta.
After a week's Easter break, the players resumed training, including several players who have taken advantage of the pause in competition to continue their recovery from injury, such as influential goalkeeper Edu Sánchez, his understudy Josep Ivars, tenacious midfielder Juli Andrés and striker Roberto Fernández and all of them could be available for selection this Sunday. Of the others, midfielders Paco Gazquez and Fran Corbolán both return from suspension whilst defender Marcos Bisquert has still not recovered from the injury he sustained against Ontinyent 1931 CF and Dianense Ferrán Molina remains on the sidelines as he continues to suffer an injury ordeal. This means that head coach Lauro Techeira will have to rely on youth again, with Álvaro Tiscar, Umar Sancho and Raúl Bas on hand to fill the gaps.
Xàbia AL DÍA spoke with head coach Lauro Techeira this week as they prepared for the match:
How does the team face the derby on Sunday?
We will face it as we have been doing almost every game, with the uncertainty of the number of players that we will be able to count on due to injuries that we have, but with great enthusiasm and great desire, a derby is a special match regardless of the positions we both occupy in the table and they are always competitive matches.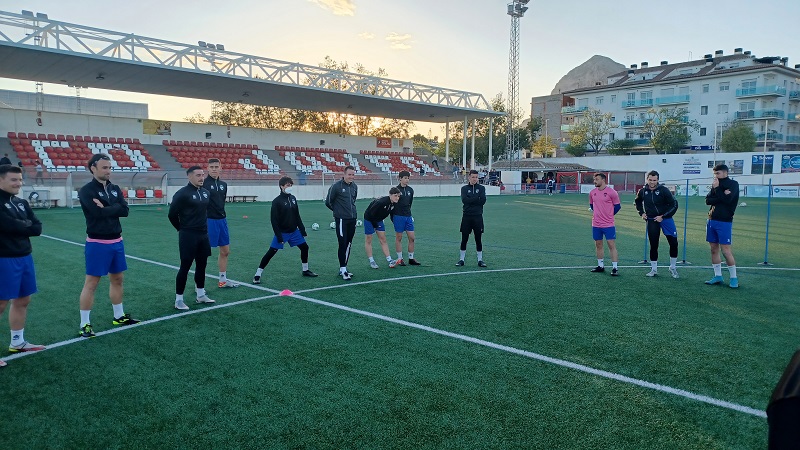 Paco and Cabo return from suspension, but how is the injury list?
Out are Josep, Marcos, the blow he suffered in the last game did not progress well, also Ferrán who will surely miss the rest of the season and the rest are pending development and we hope to have them available to the team.
Neither of the two teams can claim a promotion play-off spot so it could be said that it will be a different derby.
In spite of everything, it is noticeable in the players that everyone wants to participate because there are players who have played in both teams in both sides, we know that there will be quite a crowd and with the incentive of the derby, we will try to add and if we can with the three points, great.
Until a few games ago Denia had serious options to claim one of those promotion spots but their latest results have been poor.
We arrived with different inertias, we continue with positive inertia due to the run of games without losing, drawing against Ontinyent playing a good game, on the contrary, Denia comes from four defeats in five games, for all of us this game is an incentive and we must remember that, if we win, we would be on the same points as Denia. We have suffered because we were in a delicate position and it would be a reward for the players to win on Sunday.
With so many casualties you will have to rely on the youth team again?
Several youth players have been training and playing with us for several weeks now: Álvaro, Raúl, Joel, Umar and even a cadete player has trained with us. The kids do very well and they are training with us every day and they are responding very well.
Regional Preferente Grupo 4 – Jornada 27
Wednesday 20th April 2022
CD Contesteno 1-3 Muro CF
Friday 22nd April 2022
20:00 – SD Sueca v CE Pedreguer
Saturday 23rd April 2022
15:30 – Racing d'Algemesí v CE La Font d'En Carròs
17:00 – CF UE Tavernes v Racing CF Benidorm
17:00 – L'Olleria CF v CF Atletico Benidorm
18:00 – CF La Nucia "B" v CF UD Calpe
Sunday 24th April 2022
17:00 – CD Dénia v CD Jávea
18:00 – Ontinyent 1931 CF v CF Gandía
Current League Table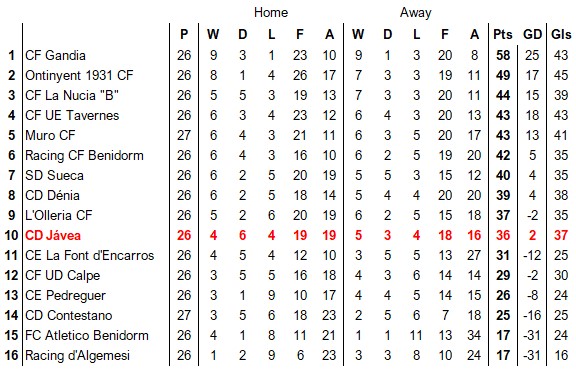 Related Link
---
---

---