Marinae Ensemble is born, a young initiative that promotes chamber music
The group will be performing on the evening of Saturday 19th June inside the church of San Bartolomé.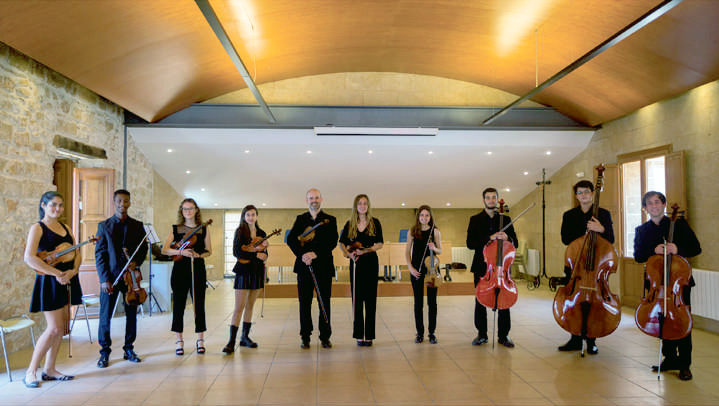 Monday 7th June 2021 – ÁLVARO MONFORT with Mike Smith
---
Chamber music still has a place in society. That's the proclamation of the recently created music project known as Marinae Ensemble. Xabiero Sergio Camarasa leads this unique group that brings together young performers from across the Marina Alta who are, for the most part, pursuing professional studies in the music conservatoires of the area and have already graduated from higher music degrees.
Marinae Ensemble emerged at the end of 2020 in the middle of the pandemic, born out of a desire to keep orchestral chamber music alive, promote it, and train its members beyond their respective musical centres. These types of groups can have any type of instrument and their main characteristic is their small size that allows them to adapt to any space (the so-called chambers).
These groups allow their members to be able to group themselves into quintets, quartets, trios and others in order to meet the cultural demand that is required and offering a repertoire that ranges from baroque to music romanticism.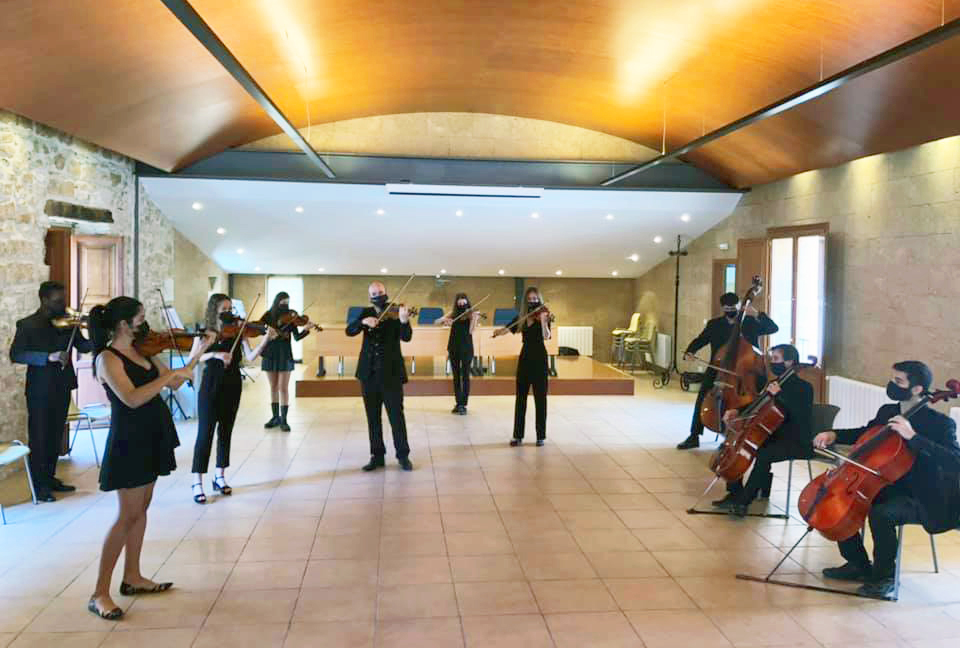 Sergio Camasara's musical career began at Xábia's music school and from there he went on the enrich his musical knowledge with national and international professors at the Óscar Esplà Superior Music Conservatory in Alicante. Immersing himself in conducting, he has conducted Xàbia's Youth Orchestra of the Artistic Musical Centre (CAM Xàbia) for three seasons. Subsequently he achieved the highest marks in Alicante which led him to being admitted to the Fryderyk Chopin Univserity of Music in Warsaw where he went on to train with prestigious cellist Tomasz Strahl whilst continuing to forge his aptitude for conducting, and once again achieved great results in Poland. Throughout this training, he has performed with numerous marching bands and orchestras.
Marinae Ensemble is made up of Lucía Cholbi, Desalegn Ronda and Claudia Rodríguez (first violins); Raúl Capella, María Bolufer, Norah Bolufer and María Ortolá (second violins ); Marta Romay (viola), Jean Roselló (double bass) and Marcos Ventura and Sergio Camarasa himself (cellos) .
On Saturday 19th June at 9.00pm, the chamber orchestra will be performing inside the historic church of San Bartolomé in which they will present their project interpreting Mozart and Elgar's Serenades. The capacity is limited and those interesting in attending should pre-register as well as comply with all the necessary health measures. Pre-registration can be made by telephone 96 579 43 44 Monday to Friday mornings or by sending an email to reservacultura@ajxabia.org. Admission is free.
---

---